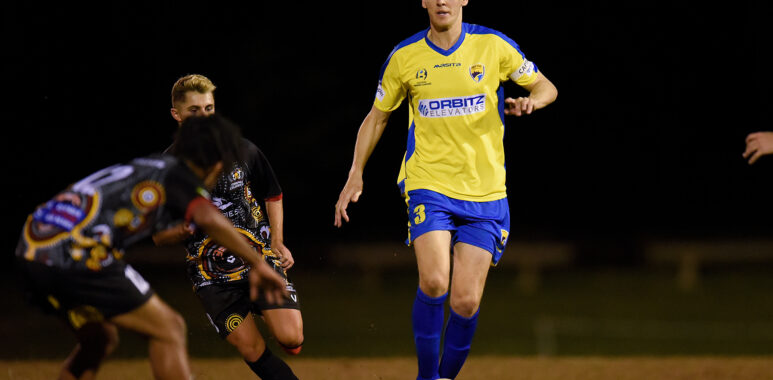 Michael Thwaite back for United in 2020
Huge news for the club with Michael Thwaite confirming he'll be back for season 2020. Supremely fit and with the hunger to play on, Thwaite will extend his senior career after agreeing to continue his role as a central figure at the helm of the Kristian Rees coached side.
Season 2020 will mark Michael's 18th in senior football and he'll play alongside lads who were born in the year he ventured south to begin his professional career in 2002. That fact is not lost on the evergreen central defender who's looking forward to having another opportunity to pass on some of his experience and tips to the cream of the next crop.
At today's media event Thwaitey confirmed, "it makes me feel old, but I'm still waiting for that tap on the should from a young centre-back wanting to take my spot."
"I'm always keen to play and believe I have plenty left to offer the squad and the club."
"Hey but ask me that same question in a month or so when pre-season starts and you might get a different answer!" 
With over 350 senior appearances at a raft of professional clubs internationally and at home, including 108 appearances for Gold Coast United, Thwaite's knowledge of the game was a huge factor in guiding his teammates to an improved finish in the 2019 National Premier Leagues season.
But there's some unfinished business for the 2019 club captain who believes there's plenty of room for improvement. A firm believer in the adage that attack wins matches but defence wins titles, Thwaite knows that the most frugal sides are generally the ones in contention for honors.
"We did well for the first half of last season, we surprised a few sides."
"Falling away towards the back end was down to a number of factors. We were tested a little for depth at times.
"But having said that we've got some quality lads coming through the ranks who'll be better for the experience."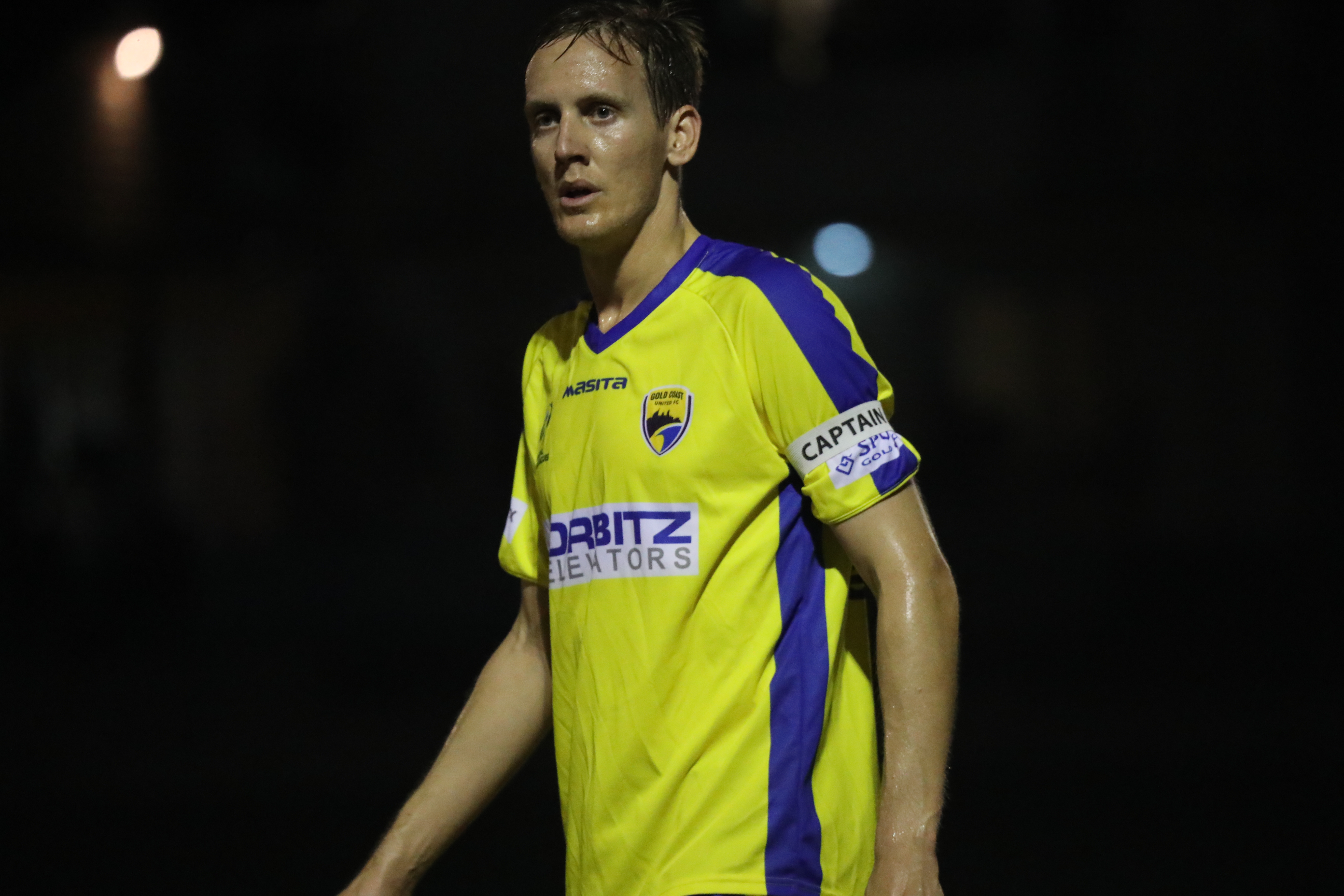 For Thwaite's former Gold Coast United A-league centre-back partner Kristian Rees, now the Men's coach, having someone like Michael involved again is a massive bonus.
"You simply can't buy experience, it's earned from playing the game at the highest level for a long time."
"And Thwaitey has it in spades."
"The way he trains and prepares for games, the boys learn from that.
"He still approaches every training session the same, he leads the pre-hab, keeps everyone focused during sessions and leads the warm down."
"And on the park he reads the game so well, knows where to be and organizes the players around him. That's invaluable as a coach, to have someone like that involved."
"Thwaitey's the consummate pro on and off the pitch, an inspirational leader for the club.''
Thwaite was named the 2019 Men's Player of the Year after a super strong showing for United in the National Premier Leagues Queensland competition and there's every chance that he'll be among the contenders to take out the award again in 2020, with his eyes firmly set on another chance to pull on the boots and don the yellow and blue for United next year.
A member of the 'Golden Generation', Michael believes that things are on the right track, both nationally and at club level, to develop another batch of outstanding young players to take on the world's best and believes the key to doing that involves, amongst other things, developing the right culture.
"It was a unique group of exceptionally talented players in that era, bred off the back of strong club cultures and guided by some passionate football people at all levels of the game."
"We need to instill in our young players a pride in their shirt, in their club and community and the want to do well, not only for themselves but for their family, club and those that support them play."
"United is on the right track with this, the foundation is in place to build on these things and I'm privileged to be able to play a part by working hard both on the park but also off it, to guide the next generation on what it takes to achieve their goals, as players and as people."
Great to have you back on board Michael.