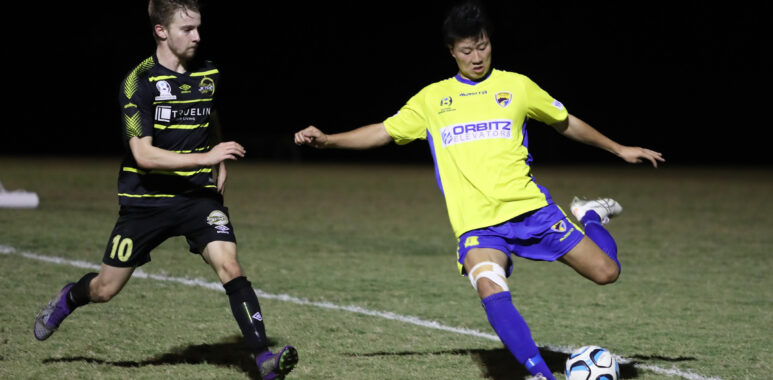 Junya Yabe in action against Moreton Bay United at Coplicks  (Craig Cliford / Sportspics)
Good news for the Gold Coast United Men with Junya Yabe re-signing for season 2020. The dependable defender was a rock in the backline featuring in 28 games in season 2019, the most appearances from any player in Kristian Rees's squad.
Yabe was high on the coach's 'hit list' after an outstanding first season for the club in the National Premier Leagues Queensland 2019 competition
According to Rees, "he's the type of player who lets his football do the talking. Week in week out he turns up and does his job."
"Extremely cool under pressure and very solid defensively, Junya has deft skills for a bigger man and creates a lot of time on the ball for himself due to his ability to read play and his positional sense."
"Junya will be a key player again for the squad in 2020."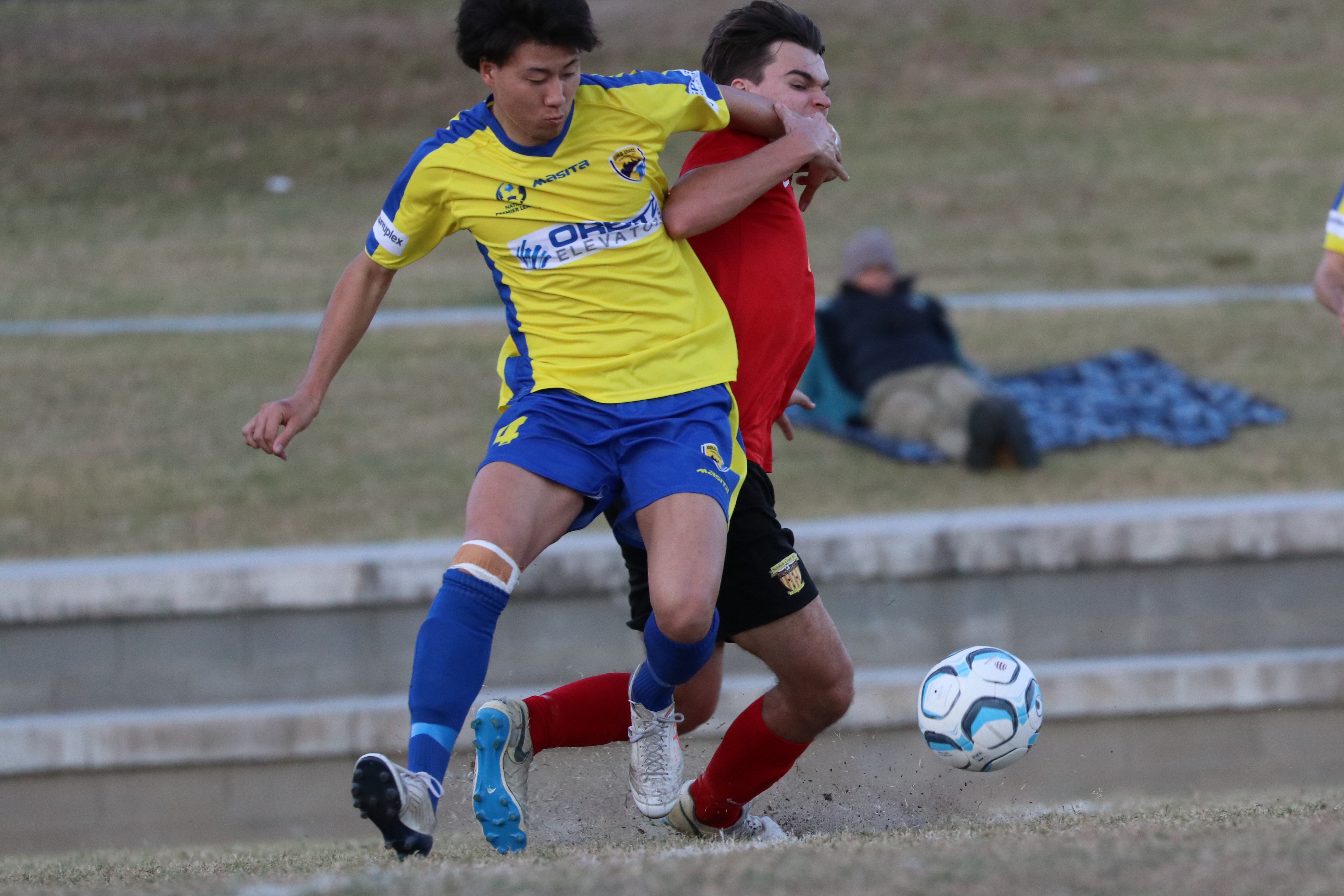 Junya, strong against Sunshine Coast Fire (Craig Clifford / Sportspics)
A native of Saitama, the 25 year old will line up for his twentieth season of football next year and his third here in Australia. Yabe joined United at the beginning of 2019 after plying his trade at the Ipswich Knights in the QPL in the back end of the 2018 season.
While he misses his family and friends in Japan, he's found a new home away from home on the Coast and at United and is intent on doing his very best again for the club.
"I like the Burleigh Heads beach and BBQ's. I love onion."
"I love Gold Coast United and coach, Kris, and team mates. I respect Michael Thwaite."
"I will do my best for the squad."
Welcome back Junya!

ウェルカムバック
じゅんや!