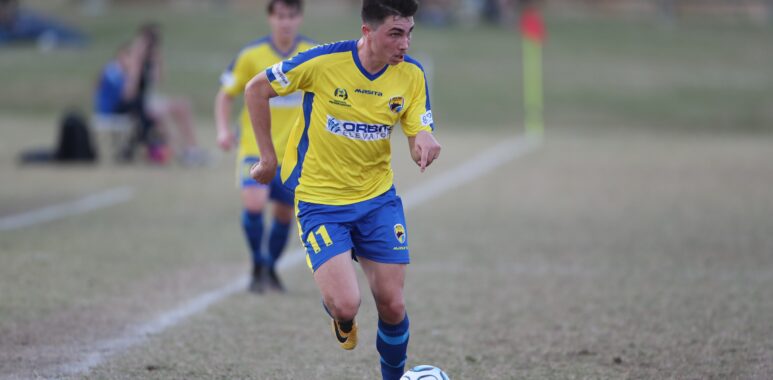 Zander Guy in action for United at Coplicks  (Craig Cliford / Sportspics)
Zander Guy is the latest young player confirmed as part of the Gold Coast United 2020 squad. Arriving at the club midway through 2019, the 21 year old is keen to push himself to a have a bigger impact in season 2020.
After collecting the 2018 FQPL Young Player of the Year, Guy's focus is on regaining some of the spark that saw him score 20 goals in 35 appearances at his previous club, Logan Lightning.
"It was a learning experience for me stepping up in to the NPL at the back end of 2019," Guy admits.
"The pace of the game, the intensity, it's more demanding. So I'm focused on working hard this pre-season to have myself in the best possible shape I can be to give 2020 a really good crack."
Another of the club's Northern Rivers products, Guy 'cut his teeth' at the Lennox Head Sharks before making the move north to live and play football on the Gold Coast. After a season in the local league for the Palm Beach Sharks, Zander made the transition into their NPL ranks, before taking on his first senior contract under Terry Kirkham at Olympic FC as a 17 year old.
"That was a great experience for me, training and playing alongside some highly experienced players showed me what's required."
A move to Logan followed and Guy credits the eighteen months under Royce Brownlie as a catalyst to push on and test himself at a higher level.
"Royce gave me lots of freedom to express myself as a player and encouraged me get at the opposition."
"I learned a lot about positional play under Roycie."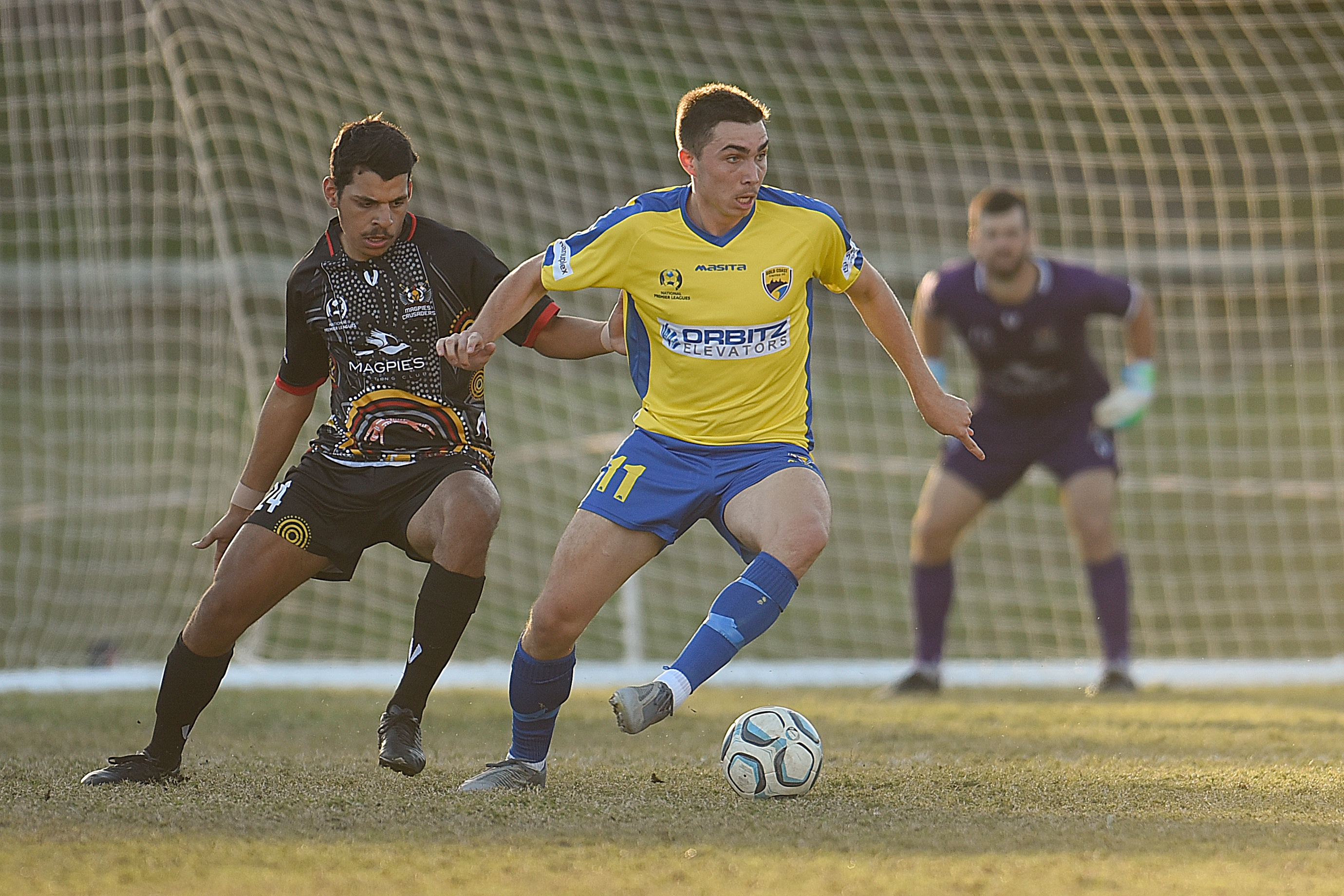 Arriving at United, Guy played a wider role for Kristian Rees, who liked what he saw in 2019 and is expecting bigger things next season.
"Zander's a young boy with talent. For a big lad he's got good skills."
"If he continues to work hard and believes in himself he'll be a real handful for all opposition defences next season."
That hard work has begun for Guy and his team mates with 2020 pre-season getting underway last week.
Welcome back Zander!