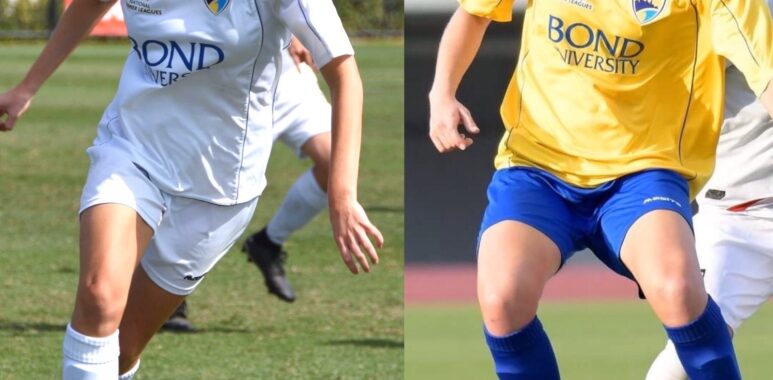 Attackers Amy Langworthy & Chloe Burns, added to the Gold Coast United 2020 Women's squad
An opportunity for another two young Gold Coast footballers to test themselves at the top level in 2020 with Amy Langworthy and Chloe Burns handed their first senior contracts in the Gold Coast United Women's squad.
Graduates from the highly successful U18 Girls' team that won the 2019 premiership / championship double, the talented attackers are relishing the chance to step up to the top tier in the National Premier Leagues Women's competition.
According to Langworthy (18), "to play and train with those high quality footballers, it's just great to be more involved with these guys."
The Surfers Paradise Apollo junior began playing at 13 and made nine appearances for the Women in 2019. It was for the U18's that Amy had the most impact scoring  18 goals in 26 appearances for Joe Repic's squad.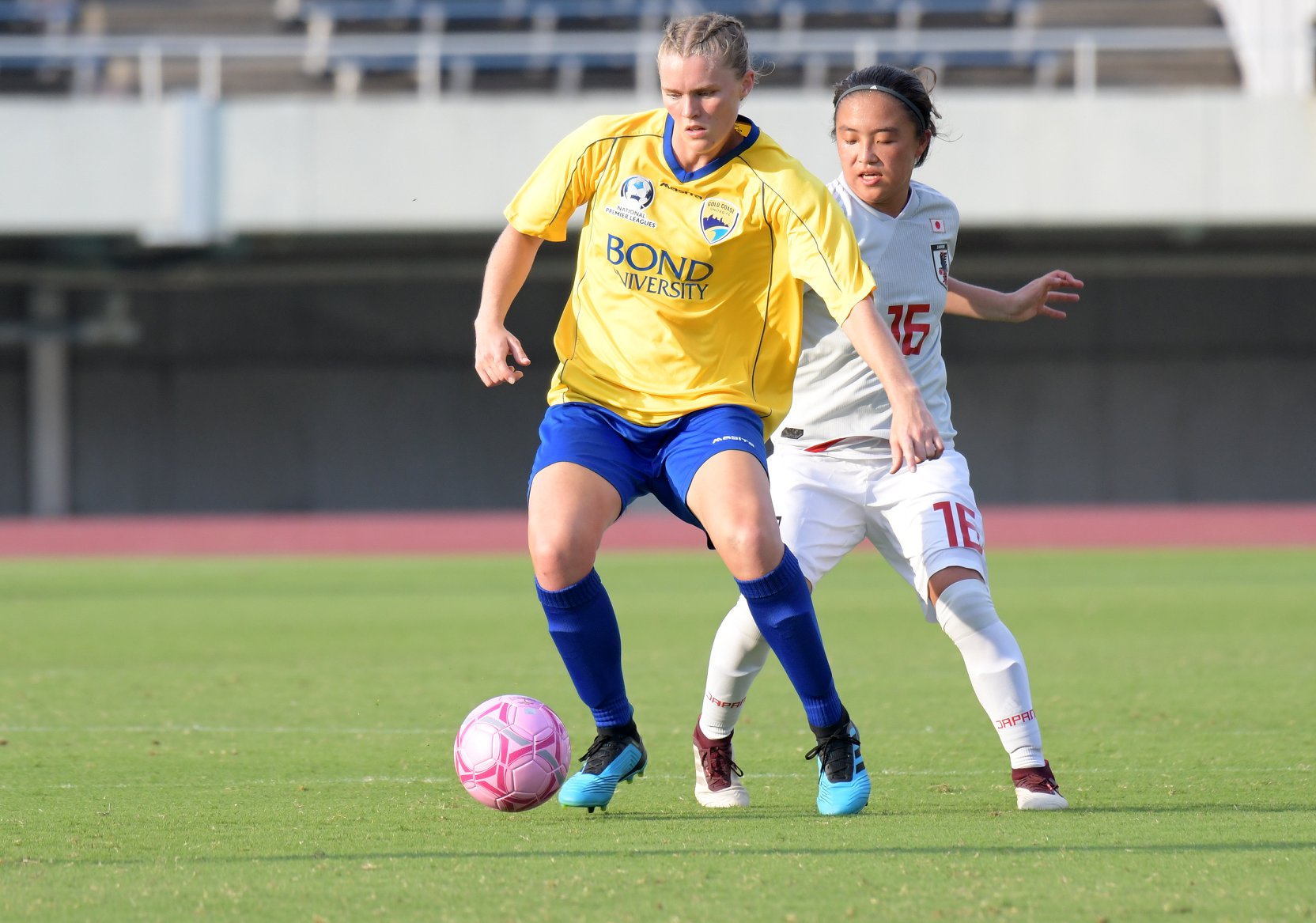 Amy Langworthy on the ball in Japan
Burns too had a blistering season for the U18's scoring 11 goals in 23 appearances and can't wait for season 2020.
"I'm really excited to be surrounded by heaps of players who've played at a high level for a long time," Chloe confirmed.
A Runaway Bay Soccer Club junior, Chloe (18) started her football journey as a 6 year old and credits the squad's trip to Japan as being the catalyst for a strong back end to 2019 that swept all before them.
"The girls at the Hiroshima tournament they're just so quick, their ball movement is so fast, it was a good challenge for us to try to step up to their level."
"Results on the pitch weren't so good, but we all learned a lot and really benefited when we returned to the Coast."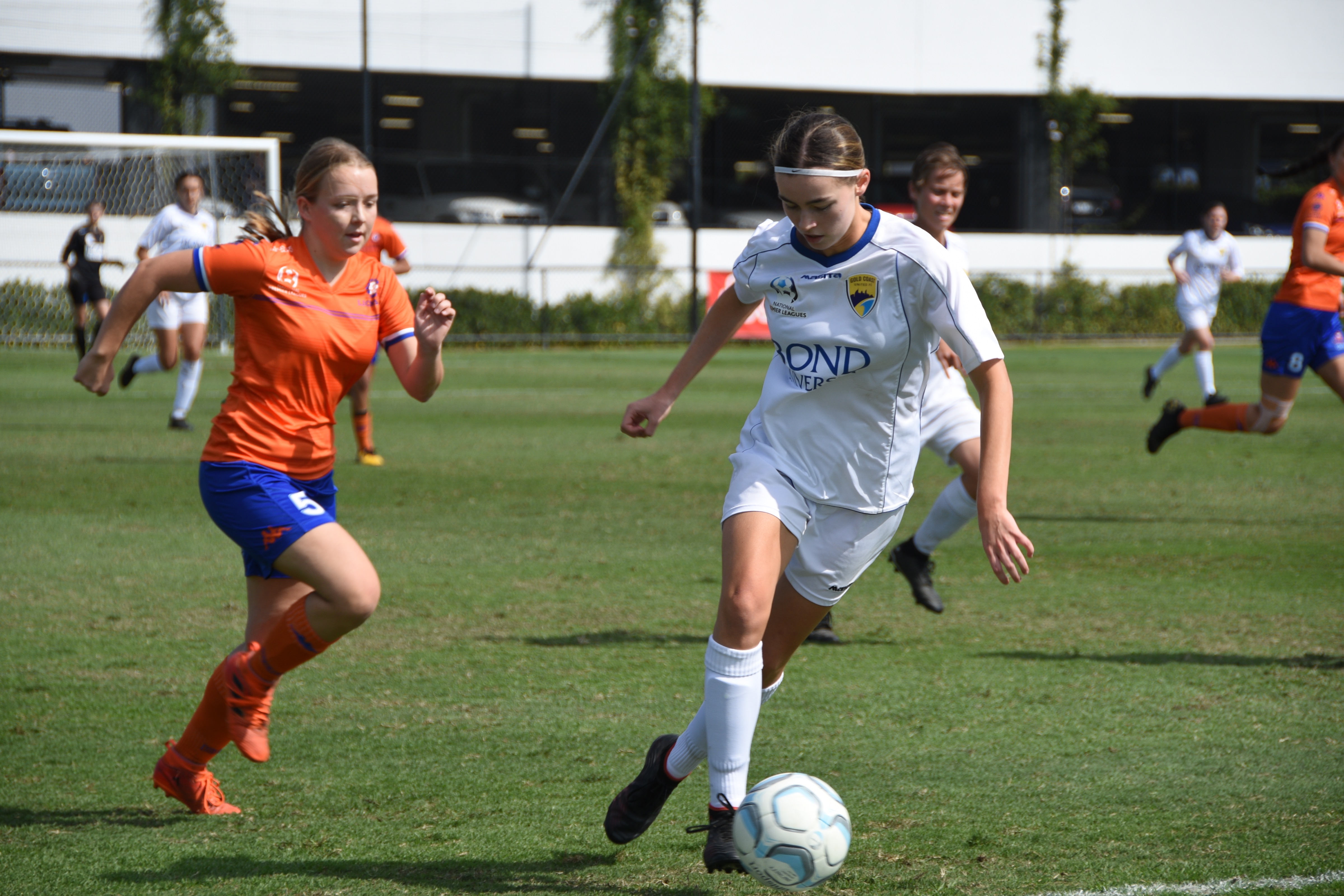 Chloe Burns on the fly against Lions
Coach Alex Bundalo is thrilled to have the two young attackers in his squad, knowing their qualities on and off the pitch.
"These two are great young prospects."
"They've done very well for the club this season and it's time to step it up a notch for them both."
"I know that they both have the talent and the right attitude to do well."
Welcome to the Women's squad Amy & Chloe!