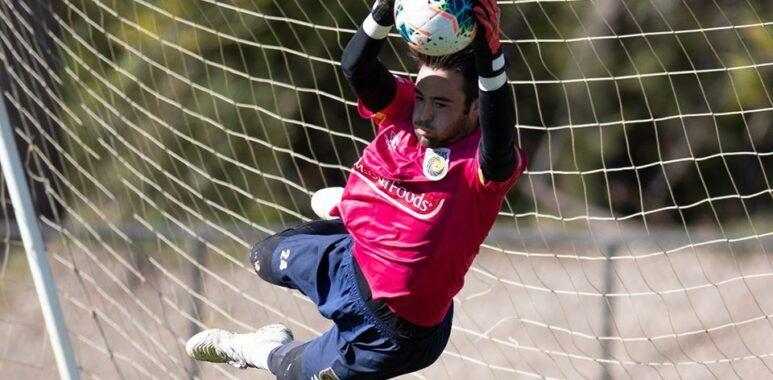 Gold Coast United welcomes Aidan Munford between the sticks
Men's coach Kristian Rees has signed young goalkeeper Aidan Munford for United's 2020 Queensland National Premier Leagues campaign. The shot-stopper arrives at the club from the Central Coast Mariners Academy and is looking forward to having a big impact between the sticks this season.
After several years with the Mariners, the time was right for Aidan to head north and further his goalkeeping career.
"My main reason for joining Gold Coast United is to come and play regular football for a really ambitious football club in one of the top NPL's in the country.
"I want to keep improving as a goalkeeper and challenge myself both as a footballer and a person in a new environment.
"My goal one day is to return to the professional ranks and I really see Gold Coast United as providing me with the opportunities to do that."
Aidan, a New Zealand U20 & U23 representative, is also keen for regular game time in a strong league to bolster his chances of selection in the Kiwi squad to compete in the Tokyo 2020 Olympic games.
"I'm really trying to push for selection for the New Zealand U23's to go to the Olympics, so playing at really good level with Gold Coast can only improve my chances."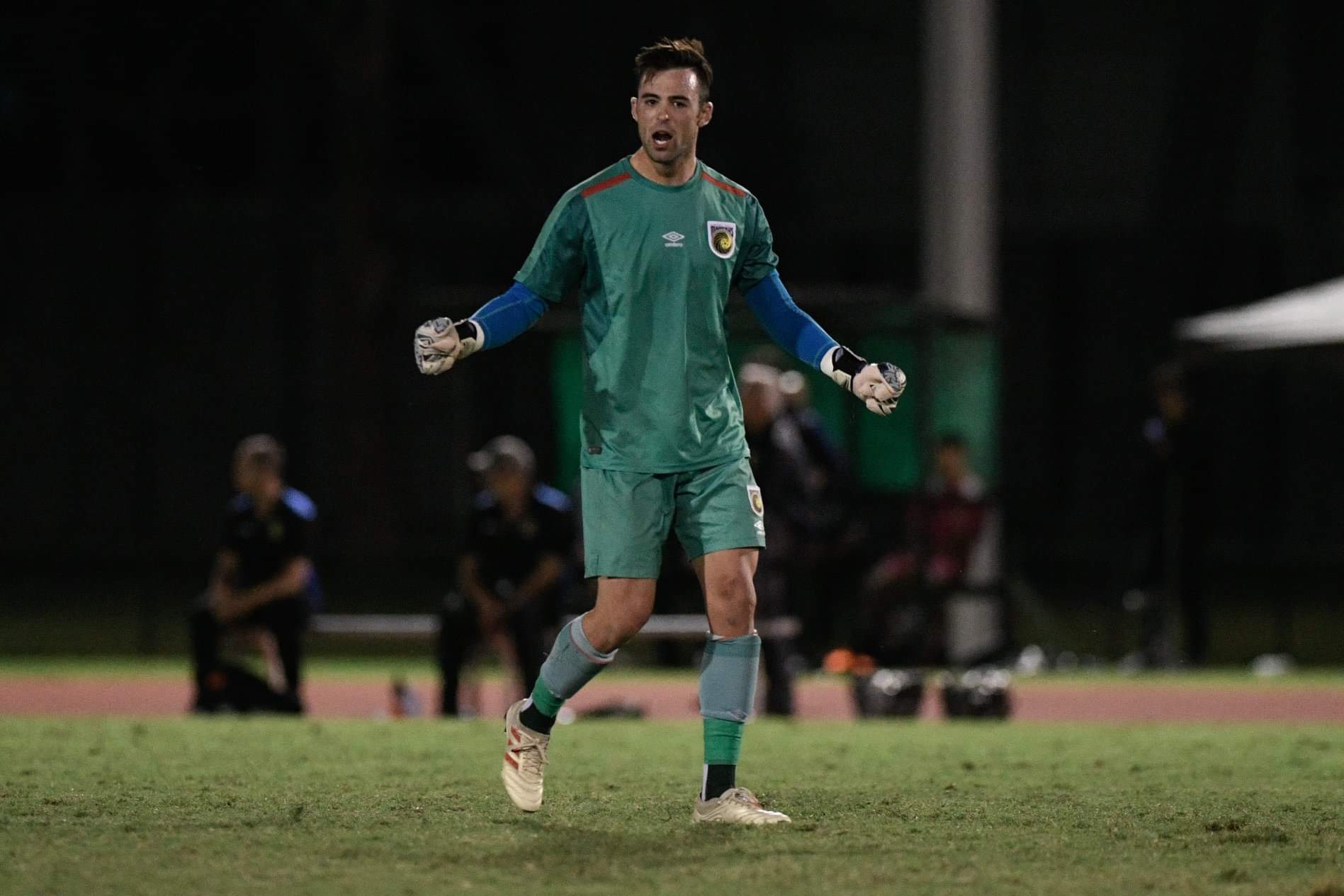 Munford in action
The keeper began his football journey as a seven year old at the Harrington Park Hornets in Sydney's south west progressing at an early age in to the representative ranks with the Macarthur region. A move to the Marconi Stallions as a twelve year old was followed by several seasons at Sydney United where he was also a member of the New South Wales state team program. After impressing at that level, Aidan joined Sydney FC's U18's, part of the first year's intake in that club's ALeague academy where he played alongside former United keeper Duro Dragicevic. After a stint at the skyblues Munford joined the Mariners.
"I joined Central Coast as a raw 17 year old stepping into a senior environment for the first time so what the last three years at the Mariners has taught me is a clear picture of the levels of professionalism, hard work and dedication needed to succeed at the highest level."
Kristian Rees believes Munford is a key signing to round out his 2020 squad.
"Aidan's  a good young prospect with big ambition.
"He's very mature for his age, with lots of energy. He's someone who is still keen to develop his game and work very hard.
"He's a vital signing for GCU."
Quizzed about what he knows of his new club, Aidan's heard nothing but good things about the setup from former team mates who have ventured north and played in the league.
"I'd heard good things from people in the football community about the path the club was forging, including being involved in the last expansion process and their performances in the NPL in last few years."
"The squad looks really good obviously highlighted by the likes of Smeltzy and Michael Thwaite who I'm really looking forward to learning from, mixed in with some young talent, so I truly believe we are going to be really competitive this year.
"I'm also really looking forward to working with Fernando (vas Alves) who's worked at the highest levels of football in Australia and New Zealand.
"I'm sure he is going to be able improve me as a goalkeeper day in day out on the training pitch."
Welcome to Gold Coast United Aidan!
Gold Coast Untied fans get their first chance to catch Aidan in action tomorrow at the Springfield Central Sports Complex when the Men take on Lions FC at 4pm after the unfortunate cancellation of the Silver Boot Cup competition at Richlands due to heavy recent rain.