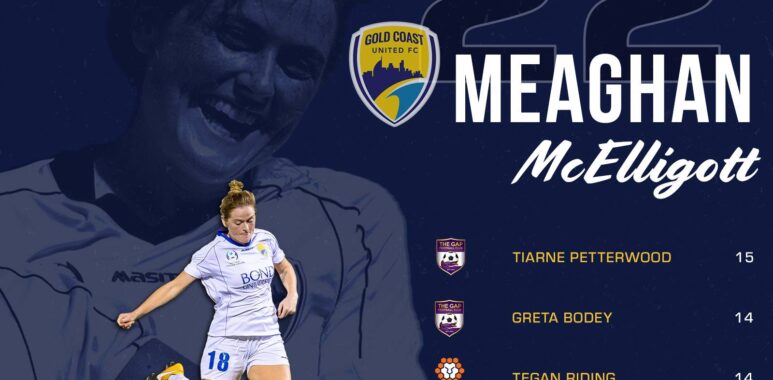 Football Queensland – Women's NPL Golden Boot Leader
United's Striker Meg McElligott is in red-hot scoring form and tops the Golden Boot charts nearing the half way point of the season.
Some pretty impressive stats from the 22 year old forward in the 2018 season so far.
10 games
22 goals including one four goal return & two 6 goal hauls
6 appearances in the #NPLWQLD Team of the Week
No Yellow Cards
Recently we caught up with Meg to get an insight into her season.
You've been in scintillating goal scoring form so far, what do you put this down to?
I've been fortunate to be in the right place at the right time.  It's still early in the season, and with the league expanding this year, there is a lot of competition. As a team we are still sorting out how to play to each other's strengths, and Michael Cook is a very supportive coach for us, and I feel we are on the verge of giving some of the top teams a challenge on the pitch.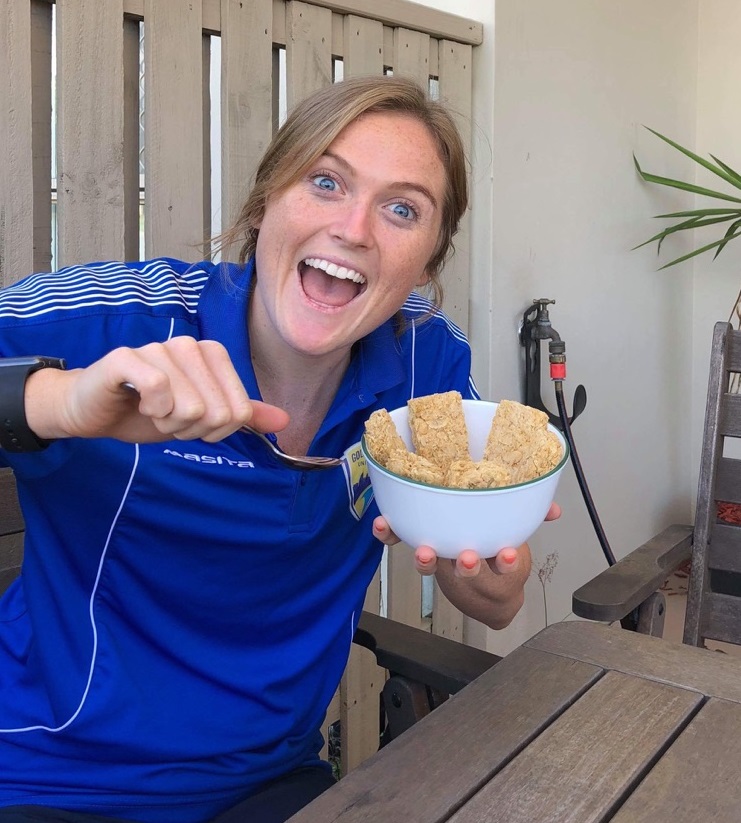 Six Goal Secret – Six Weetbix (photo Ellie Fryer)
You trained with the Brisbane Roar W-League setup, when? And what was that experience like?
I trained with them in previous years. Last September when I came home from playing in America, I got in contact with Mel Andreatta to train throughout the W-league season with the team. It was a surreal experience from the beginning…. it's hard not to put these players on a pedestal because while they were players I have always idolised, they were now training with me. But I quickly learned that to train at that level requires a standard that goes well beyond club, representative, or NPL standards.  Even in simple passing drills, the passes are expected to be not only spot on, but also the weight of the pass is critical to allow them to receive it without having to make a step in any direction, and drop at their feet.
What are your goals personally for 2018? Squad goals?
I've had some early success with scoring, so I don't plan to lower my intensity now. The squad is still finding our way, and we have had some early setbacks with injuries, so we're still trialling players in different positions to see how we best gel as a team.
Where do you want to take your football?
I've learned a lot from playing NPL in Newcastle, Sydney, and now southern QLD.  But also my time with the Brisbane Roar Training Squad, and playing in the USA with the Washington Spirit Reserves, makes me want to strive to reach the highest goals I can possibly reach. Professional football in Australia, USA, and even playing in Europe are all on my bucket list.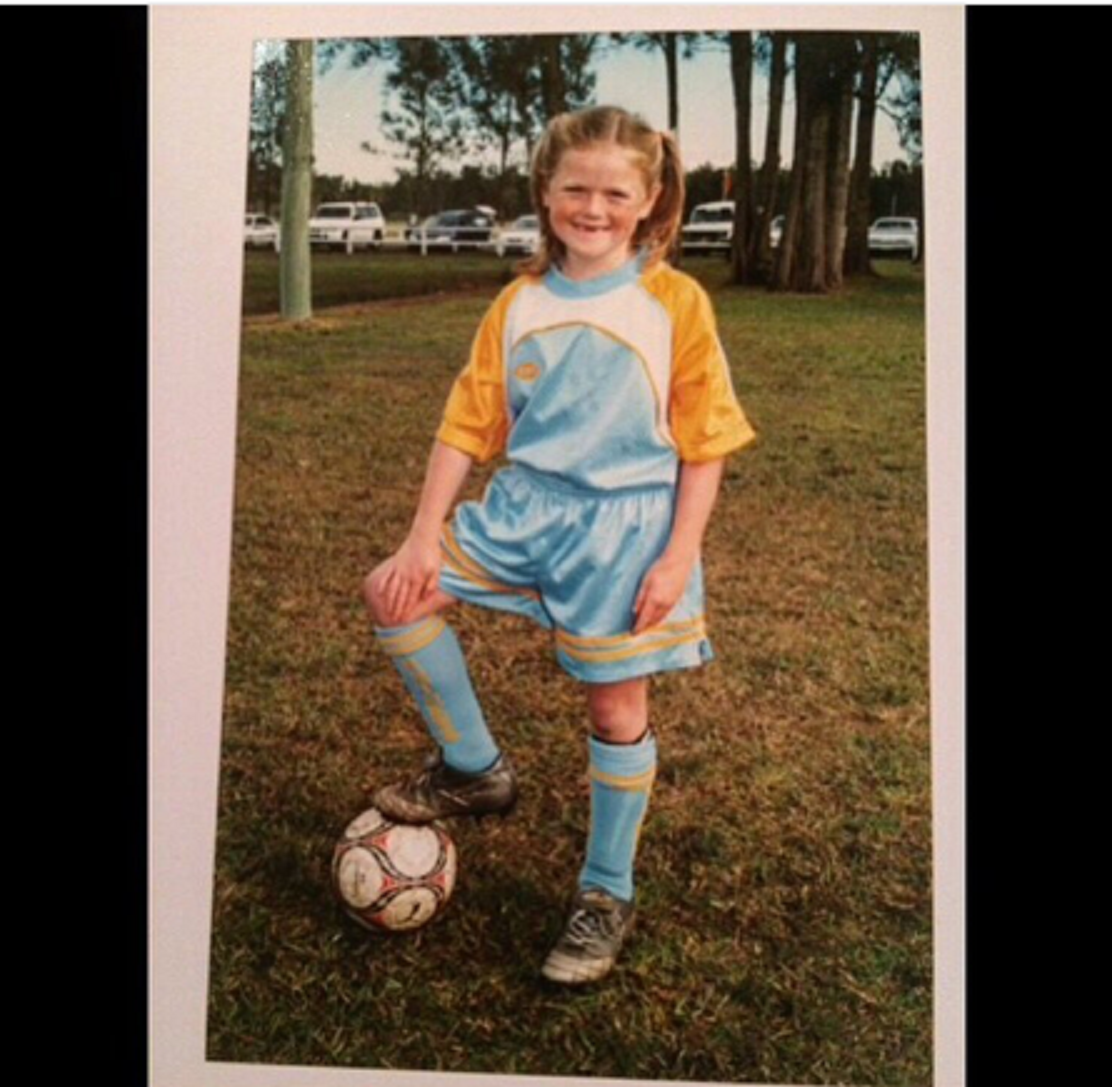 "small girl, big dreams"