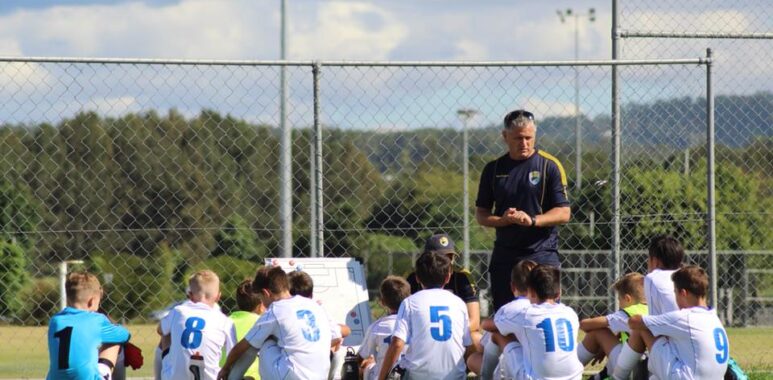 Weekend Wrap, 21 – 22 April
Technical Director, Craig Midgley, on the job at Moreton Bay (photo from U12 SAP Facebook Group)
Huge weekend of football with all Junior NPL Academy squads and most SAP teams returning to the park after the holidays.
Fantastic results and more importantly, great effort & commitment from all squads, coaches and parents!
SAP Wrap
The GCU girls kicked off Round 1 of the SAP competition with a very strong performance against Western Pride. Coach Joe was wrapped with the application of the week's training.
The SAP Boys had mixed performances against a strong Moreton Bay group.
Coaches will be looking to raise the bar with training intensity this week now we are back into a normal routine after the Commonwealth Games disruptions.
Shane Robinson – Director SAP
SAP Girls
U11/12               5-0 win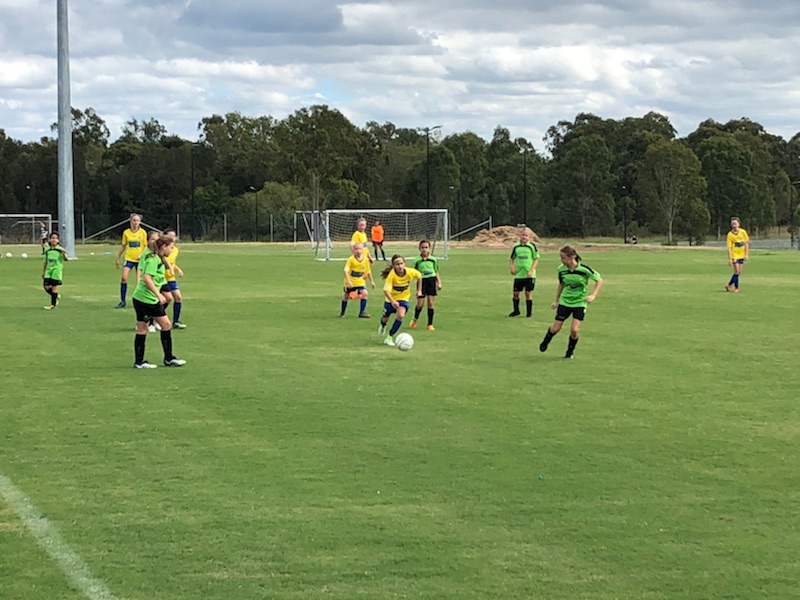 SAP girls in action at Western Pride (Danny Maher)
SAP Boys v Moreton Bay
U12                    5-2 loss
U11                    5-2 win
U10                    5-3 loss
U9                      4-2 win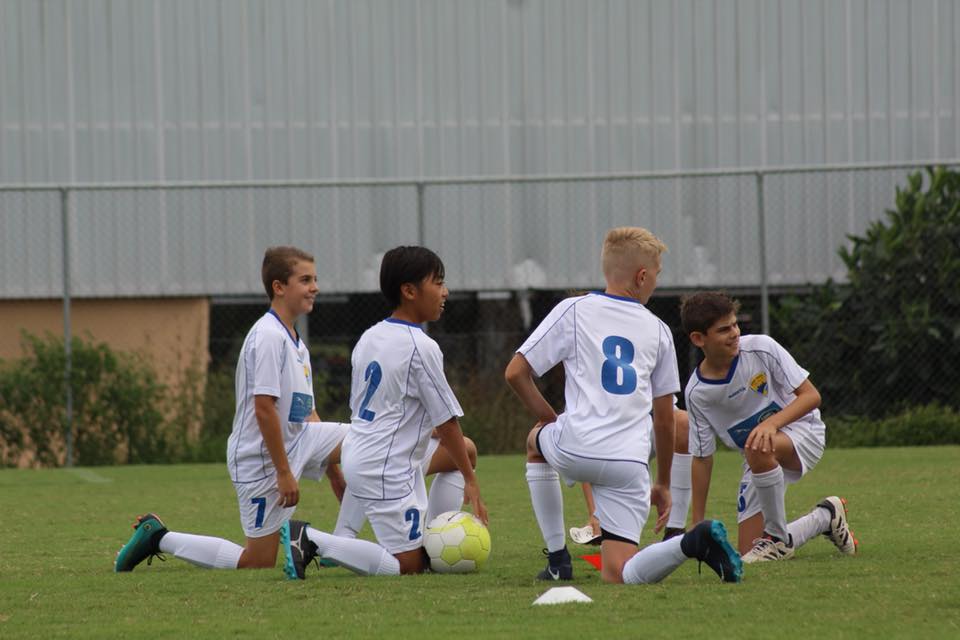 U12 SAP Boys limbering up (photo from U12 SAP Facebook Group)
Moreton Bay v Gold Coast United
NPL
Men                    4-1 loss
After drawing square late in the first half care of a James Coutts' header, the Men were left in the Jets' wake in the second.
Youth                  4-0 win
An outstanding performance from start to finish. The boys worked extremely hard with and without the ball and dominated the game. The team showed a lot of character to bounce back like they did after last week. Our defensive structure and organisation was superb. A great result but the clean sheet just about as pleasing!"
"We'll double down again and train hard this week before SWQ in Toowoomba next week. The next few rounds are key for us, to pick up points and make a concerted push towards the top four. Rick Coghlan, Coach
Goal scorers – M. Fitzgerald (2), J. Knox (1) & H. Lister (1)
U18                    2-1 win
Goal scorers – X. Sproule (2)
U16                    1-0 loss
U15                    2-1 win
Goal scorers – N. Elliot, M. Pereira
U14                    0-0 draw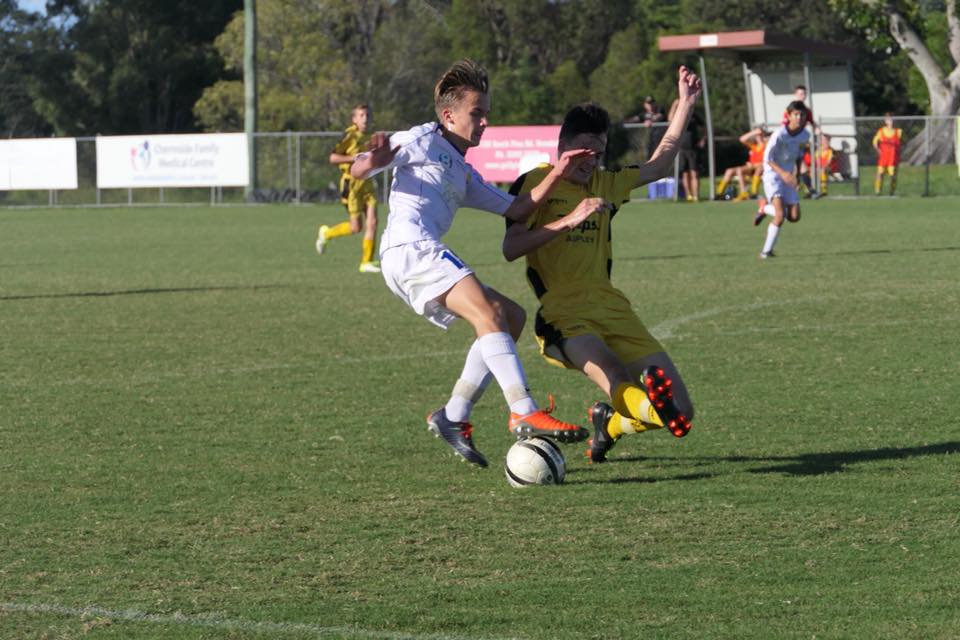 Action from the U14 game (photo Helen Anderson)
U13                    7-4 win
Congratulations Finnegan Wagner, scorer of four goals in a big win!
Goal scorers – R. Uttley, R. Quinn, C. Cartisano, F Wagner (4)
Capalaba v Gold Coast United
NPLW
Women              6-1 win
Comprehensive win with 5 second half goals including a 'maiden' strike from Lua Suero & another big haul from Meg McElligott.
Goal scorers (pictured) – M. Akins, L. Suero, M McElligott (photo Kelly Donnelly)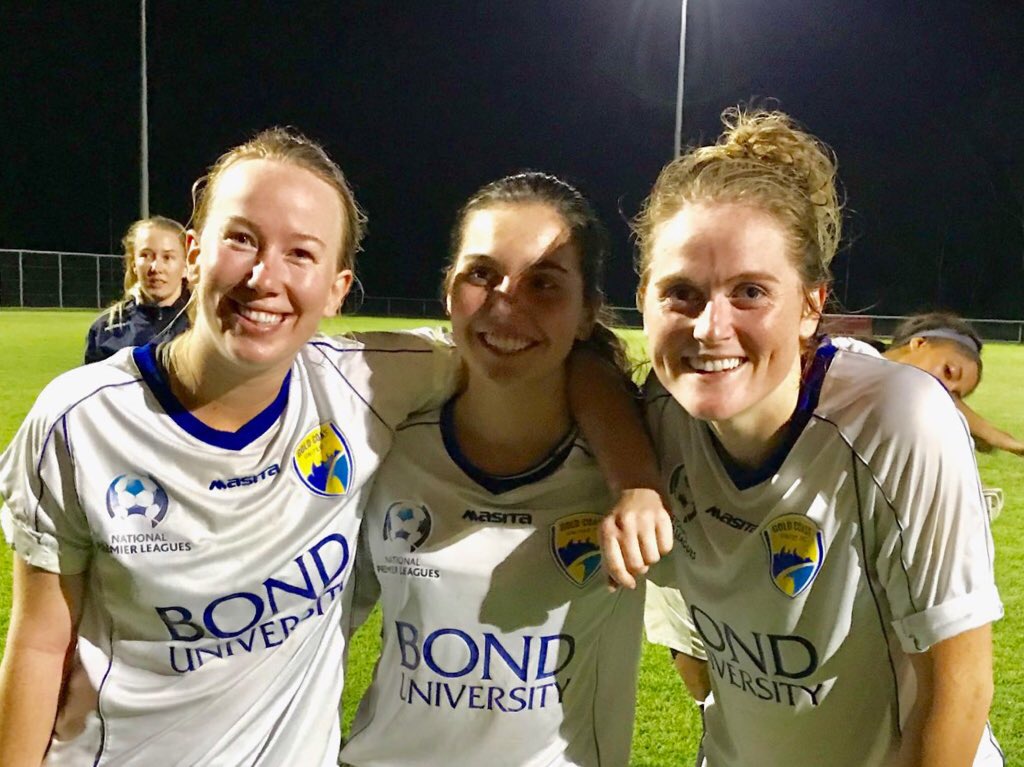 U17                  2-0 win
The U17 Girls showed a lot of spirit to beat Capalaba. We've been working on pressing from the front and the girls executed the game plan perfectly.
Next step for us is to concentrate on transitional moments to dominate and control the game with and without the ball. Joe Repic, Coach
Well wishes for a full and speedy recovery to Tara Finn who snapped her collar bone in game, a nasty break.
Goal scorers – C. Burns, E. White
U15                  8-0 win
Another dominant performance from this 'awesome' squad.
Goal scorers – A. Gibson (3), R. Donnelly (2), G. Hill, M. Robinson, M. McLennan
U13                   1-0 loss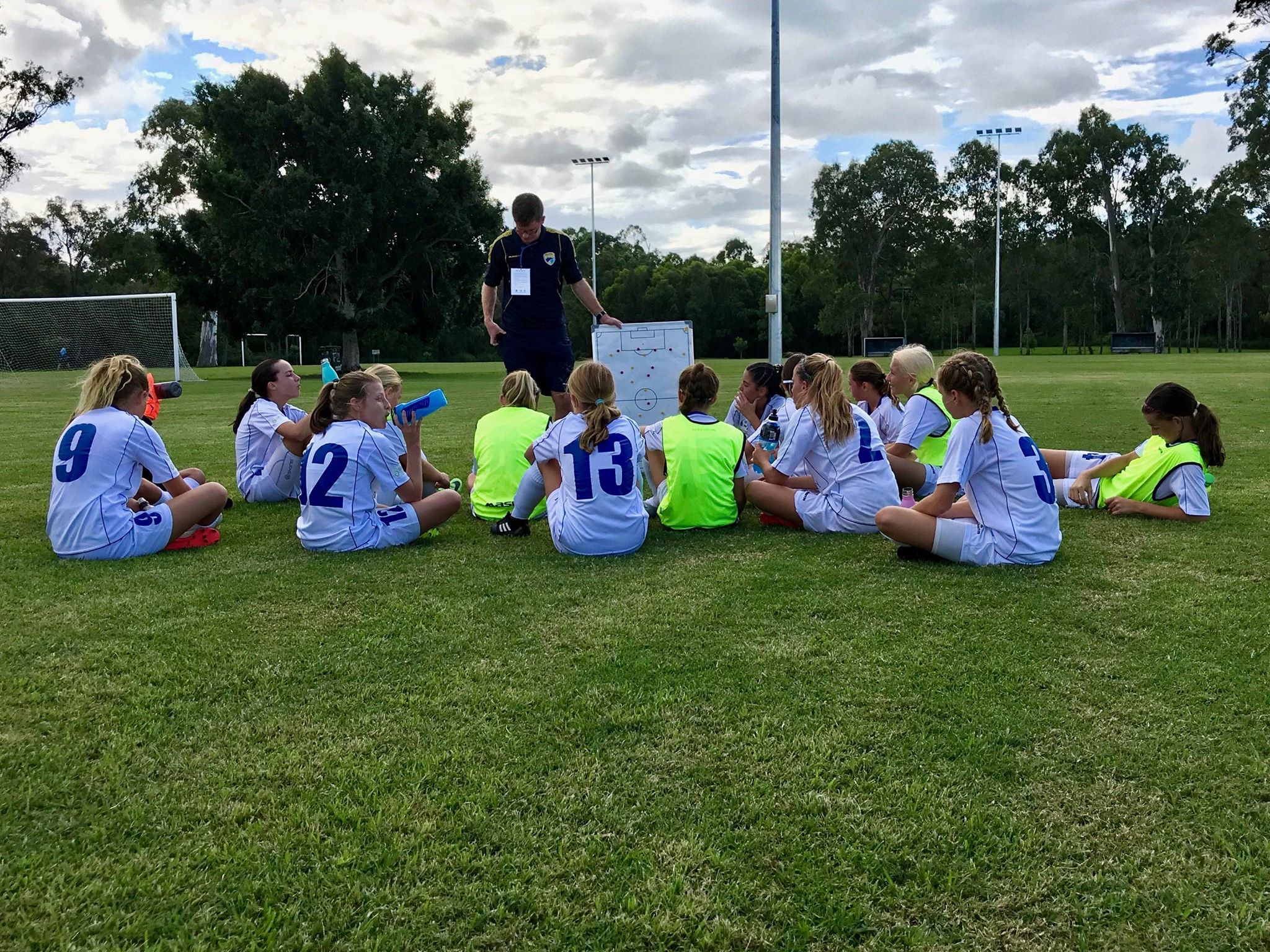 Coach Jared Adamson & the U13 Girls (photo Kelly Donnelly)