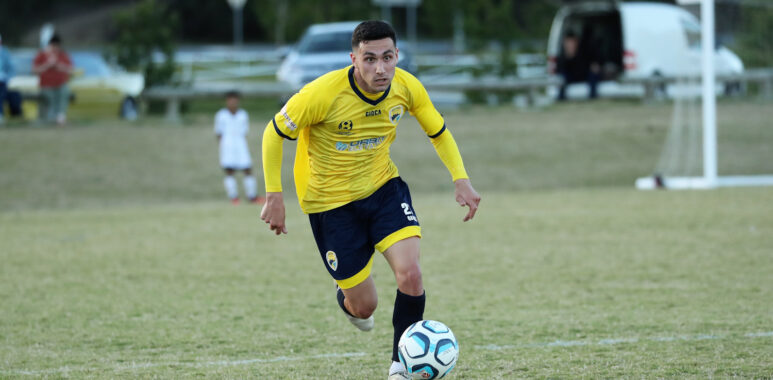 A focused Justin Micallef in his debut for Gold Coast United FC (photo – Sportspics)
Newest signing, Justin Micallef, made his debut for the club in Sunday's clash at Coplicks against Moreton Bay United. Justin joins Gold Coast United FC after his stint at Senglea Athletic in the Maltese Premier League was cut short by Corona. 
Micallef (24), a Central Coast junior, played for the likes of Broadmeadow Magic and Maitland FC in the Northern NSW NPL and in Sydney for Parramatta FC and is looking forward to making his mark for United in the 2020 season.
The right footed midfielder was thrown in the deep end in Sunday's match. Included in the match day squad late for the Jets game, a hamstring tweak for Tyler Wagstaffe in the warm-up gave Justin his first start, at home, at left back. When Justyn Mckay left the field after 21 minutes with an ankle injury, Micallef found himself at right back.
Technical Director, Craig Midgley, is impressed by how quickly Justin's adjusted to a new system.
"Justin's a top signing for us."
"He's hungry to play and chomping at the bit to make an impression in the league.
"I'm confident he has the smarts and ability to do that."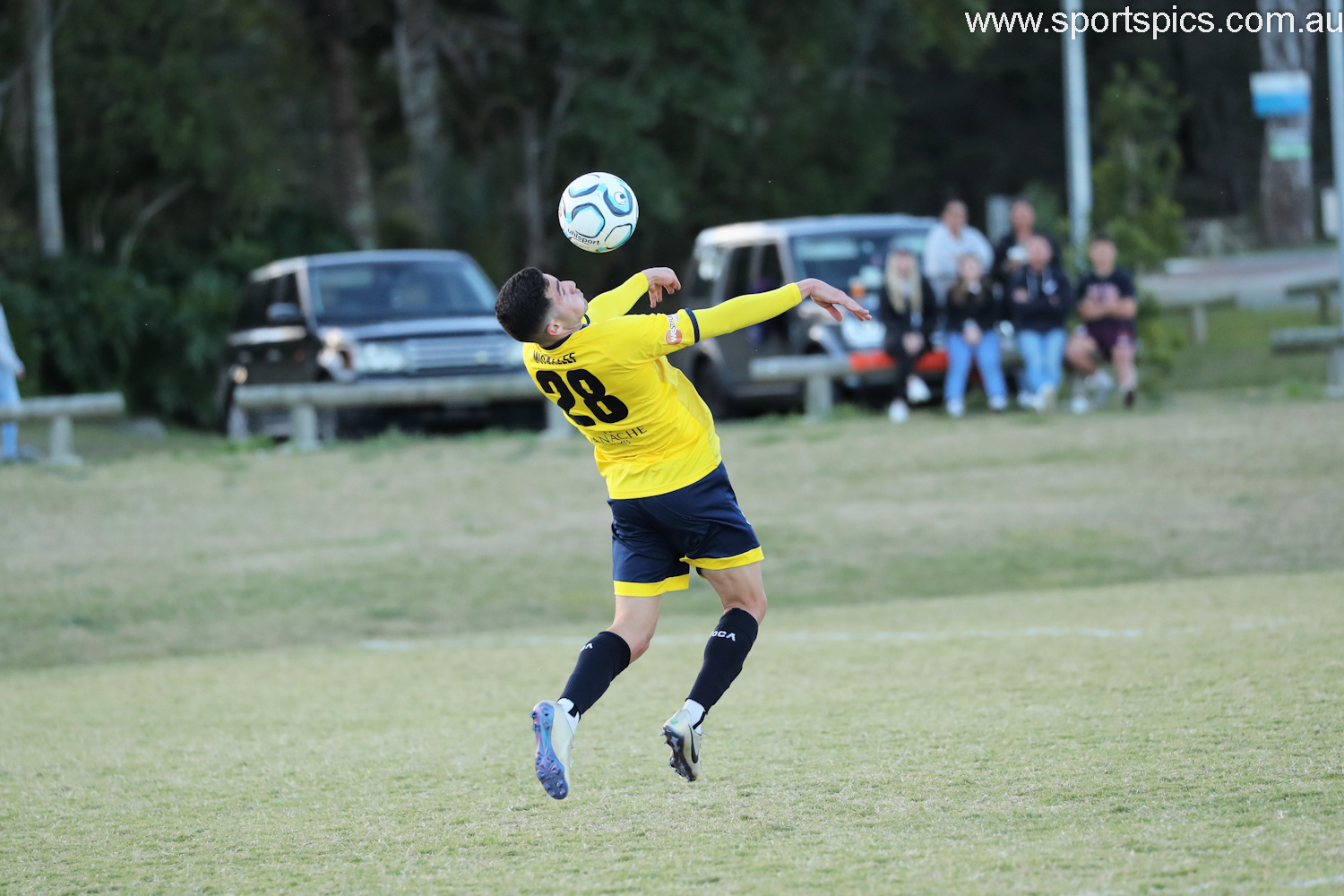 Justin Micallef in action against Moreton Bay United on Sunday (photo – Sportspics)
"We saw glimpses of what he brings to the squad on the weekend."
"It's not your ideal preparation for any game, let alone your starting home debut!"
"His international clearance came through late on Friday so it wasn't until then that he knew he was even in match day squad. Then when Waggy was ruled out in the warm-up 10 minutes before kick-off.
"Hey Justin, good luck mate, you're starting, at left back!"
"We're all impressed by how he's fitting in, his professionalism and approach.
"Once he's settled even more he'll be a very handy contributor for sure."
Blessed with plenty of pace and the ability to play multiple positions, Justin's a quality addition to Gold Coast United's squad.
Welcome to the club Justin!
Micallef looks set to make his second starting appearance at home this Sunday when Brisbane Roar make the trip to Coplicks.
Kick-off in that game is at 4.30pm.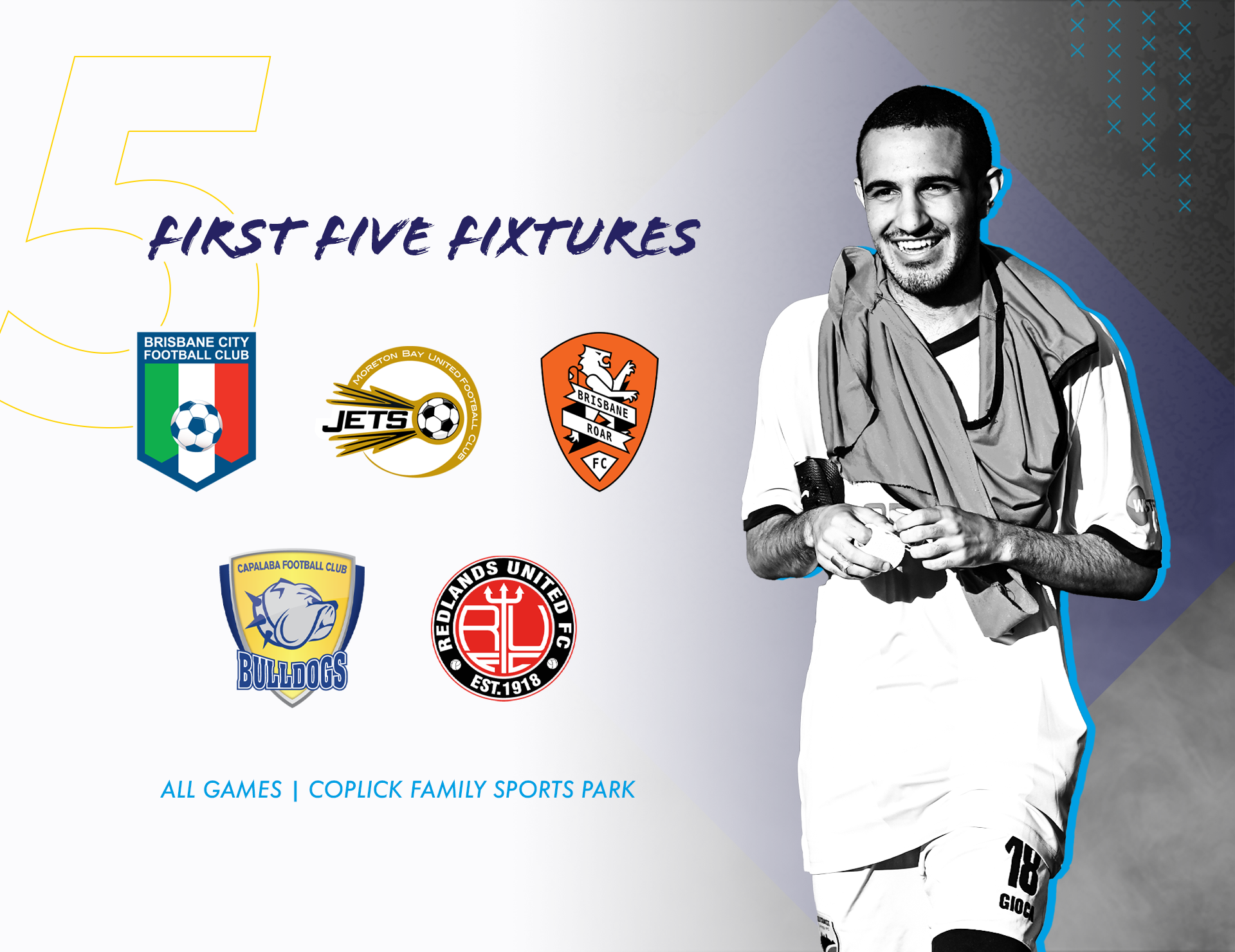 graphic – Atter Studios