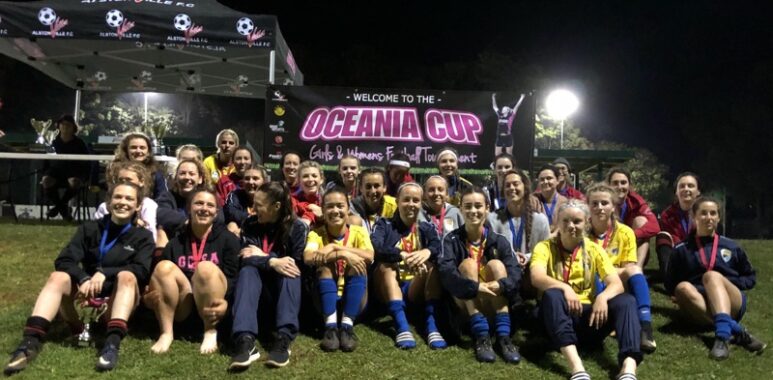 APIA Leichhardt JAGS & Gold Coast United squads at the Oceania Club
A big weekend for some of the Club's female players who competed in the annual Oceania Cup, a tournament hosted by Gold Coast United Partner Club, Alstonville FC.
A 'mix' of players from United's U15, U17 & Women's NPLW  teams joined forces and showed great form across two days of competition, playing 3 games on Saturday for two wins and a loss against reigning champions the APIA Leichhardt JAGS, and a further three games on Sunday for two wins and a loss on penalties in the Grand Final against the JAGS, who successfully defended their crown.
Coach for the weekend, Neesa Doyle, the 2018 Women's Club Captain, was very impressed by the performance of her charges who scored an impressive 17 goals across 5 games with Chloe Burns (U17's) a standout, leading the scoring and using her lightning pace to her advantage. In the midfield Teleya Reynolds stepped up when needed most and Phoebe Clissold showed class with her slick footwork. At the back it was left to some of the young guns to step up, with Jaz Bertuzzi, Anebelle Gibson and Christina Mussell solid and composed.
According to Doyle, "overall it was a very impressive tournament from such young girls stepping up against some strong and physical women.
"With an  average age of just 16 we certainly played some of the best football out of all the teams which is what I was most proud of."
Once again the Oceania Cup lived up to its billing as a tough but fun 'post season' tournament and for the United ladies it was a great opportunity to stay sharp ahead of upcoming trials. Huge congratulations to the organisers.
Trial dates for United's 2019 NPLW squads have been set, follow the link for dates and times
GCU U13-U18G_Senior Women Trial Dates
Haven't registered yet? Follow this link  https://goldcoastunitedfc.com.au/2019-trial-registration/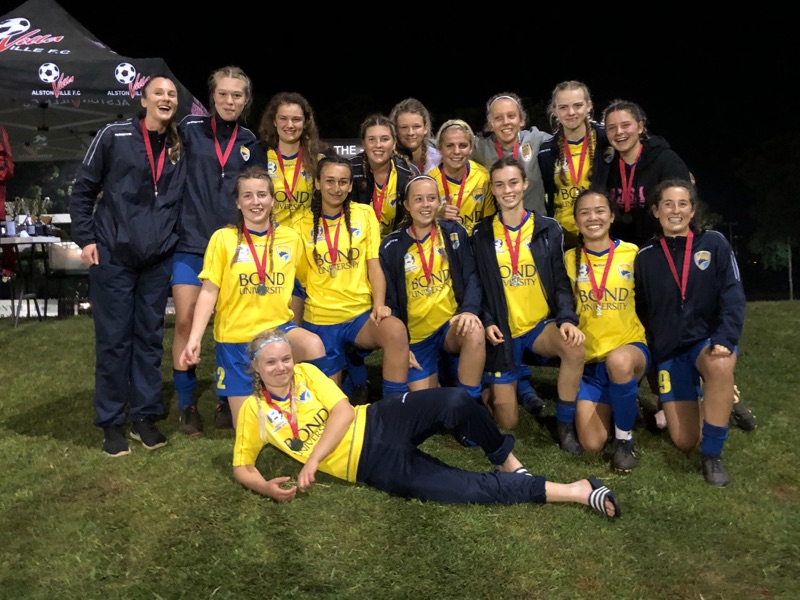 Gold Coast United's Oceania Cup runners-up
United Squad
Meaghan Kealy-Hawkins (GK); Anabell Gibson (U15) ; Chloe Burns (U17) ; Lara Byfield; Neesa Doyle; Jazmin Bertuzzi (U17); Christina Mussell (U17); Joy Forsyth; Mica Robinson (U15); Teleya Reynolds; Ellie White (U17); Yazmin Baird-Watson (U17); Kate Sullivan (U17); Reese Donnelly (U15); Melanie Nikolova (U17); Phoebi Clissold; Ali Dean (Mullum Brunswick Valley FC)