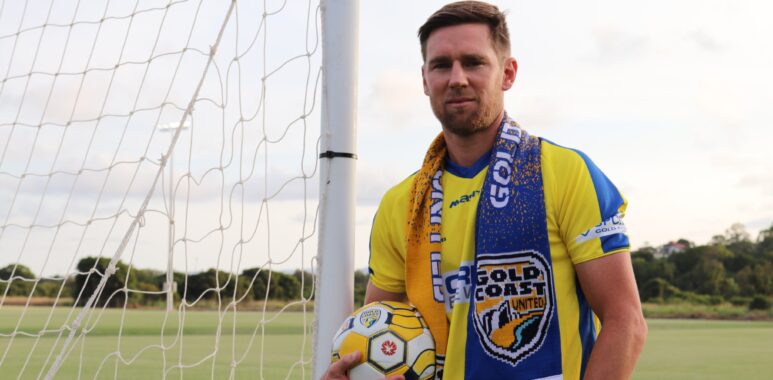 Shane Smeltz returns to Gold Coast United
One of the Hyundai A-League's greatest-ever goal scorers, Shane Smeltz, will don the yellow and blue of Gold Coast United again in 2020.
In a real treat for local football fans, Smeltz will showcase his goal scoring proess in Queensland's National Premier Leagues competition this coming season.
The Kiwi international's decision to return to the Coast, a place he's long considered home, has arrived from an opportunity outside of football. His return to the park stems from a hunger and belief that he has a lot still to offer as both a player and mentor.
"I've been coaching at Sydney FC for the last few years and an opportunity came up for myself and the family outside of coaching which has brought us back to the Gold Coast. That's allowed me the time and opportunity to pull the boots on again."
"At heart I'm a Gold Coast boy. I grew up here. I played a lot of my youth football here.
"And linking up again with Reesy, and the others, is really nice. But especially Kristian. I played with him at three different clubs.
"I first played with him at Adelaide City in the NSL, we were both young players there!"
"And I was at Wellington and Reesy came for a stint there. Then we both signed here together at Gold Coast, the first year. Great times!"
"When I think back obviously there's some fantastic memories here at the club, at Gold Coast United, so yeh it's a great little story in itself."
Having remained close to the game in a coaching capacity since his professional retirement in early 2018, Smeltz believes that a stringent training and exercise regime has him in good shape to tackle another competitive season.
"I've always looked after myself, I pride myself on that."
"It's what I've done all my career. I pride myself on setting and achieving certain standards and that's served me well.
"This season for me I'd like to win the league. It's that simple."
"I always want success. I'm a competitive person."
The two time A-League Golden Boot winner and one-time Johnny Warren medalist earned 58 international caps for the All Whites between 2003 and 2017, bagging 24 goals in a stellar international career that included the goal for New Zealand in their famous 1-1 draw with Italy at the 2010 World Cup.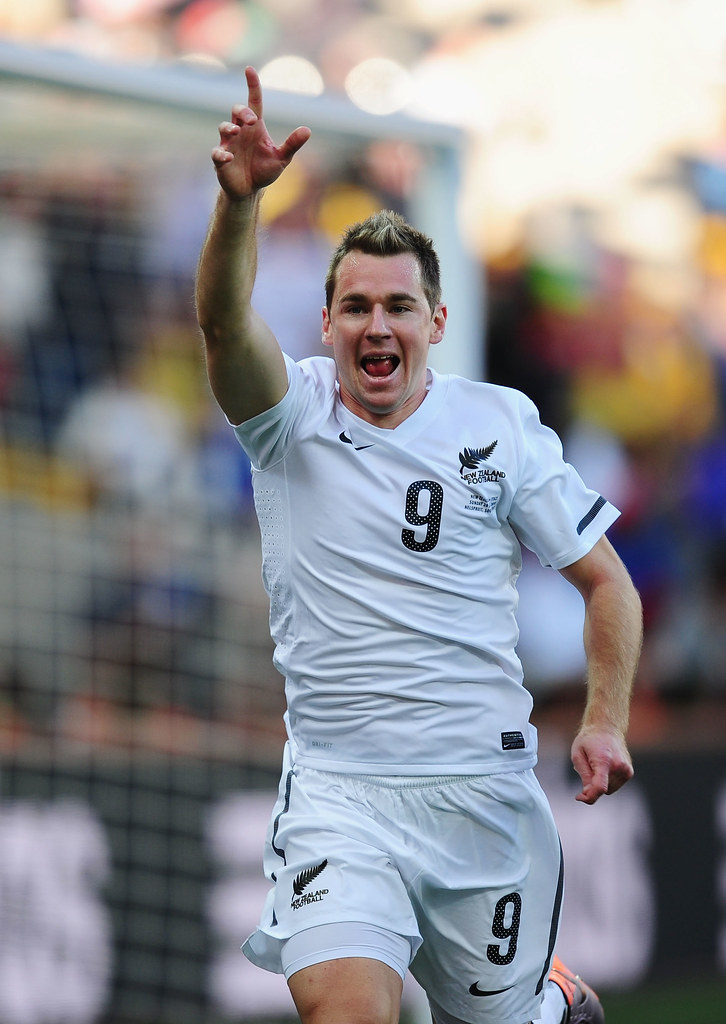 An old-fashioned, predatory No.9, German-born Gold Coast-raised Smeltz excelled in a first-rate club career that spanned 18 seasons that saw him ply his trade in 6 countries. He's probably best remembered though for his exploits domestically where his 92 goals from 190 appearances sees him second on the all-time A-League's goal scorers list.
"I guess the art of scoring goals comes from your journey at the start," Smeltz concedes.
"I was a midfielder and it just happened to be I was scoring enough goals to justify being used upfront and ever since I made it my goal to hone that art of scoring goals and it's something I've loved."
A product of Palm Beach Currumbin High, Smeltz played for several local clubs as a junior before working his way into the QAS from where his professional football journey blossomed.
"I played most of my junior stuff on the Coast."
"I would've been maybe 10 and my first club was Nerang. Then I moved around a little bit and had a few different clubs – Broadbeach United was one junior club, Surfers Paradise for one season. Then we moved to the south Coast and I was playing for Palm Beach as well."
For United's coach Kristian Rees, the chance to reunite with his former teammate is something he's very happy about.
"For me as a coach, it's exciting to have someone like Shane involved because he's not only going to help on the field scoring goals, but the experience he brings to the players around him, especially the young players, that's what's vital for me and for the club."
"Adding Shane as well as Sam Smith and we've got Justyn Mckay and Michael Thwaite as well. There's a real solid core of experience there and that's important if we want to achieve results and provide the right environment for development too."
"It's key that the younger boys see what these ex-pros are about and how they go about things and hopefully a bit of that rubs off on to them too."

Smeltz himself shares the gaffer's sentiments. As well as being eager for on-field success, the striker is keen to play a role in mentoring the next generation of budding professional players. 
"One of the biggest things I'm looking forward to is helping the youth players here at the club."
"For me it's about giving back. It's a club and football community I'm passionate about."
"It's exciting and I'm keen to be involved."
Old and new Gold Coast United fans won't have long to wait before they can catch Smeltz in action. He's expected to be part of the United squad that travels to Richlands this Sunday to take on Western Pride at 7pm in the first of three games in the annual pre-season tournament hosted by Lions FC. 
SHANE SMELTZ FACT FILE
Age: 38
Position: Striker
Junior clubs: Nerang, Broadbeach, Palm Beach, Runaway Bay & Surfers Paradise Apollo
A-League clubs: Wellington Phoenix, Gold Coast United, Perth Glory & Sydney FC
A-League goals: 92 (second-highest) in 190 appearances
Career Highlights:
Played in Australia, NZ, Turkey, England, Indonesia and Malaysia
Won the Johnny Warren Medal in 2008-09 and the A-League's golden boot for that season with the Phoenix and in 2009-10 with 19 goals at Gold Coast United, a single season record that stood until 2015-16
Fifty-eight caps for New Zealand for 24 goals, including scoring in the 1-1 draw against Italy at the 2010 World Cup
Coaching:
A licence
Sydney FC head coach of the under-20s and assistant coach of the NPL first team 2018-19