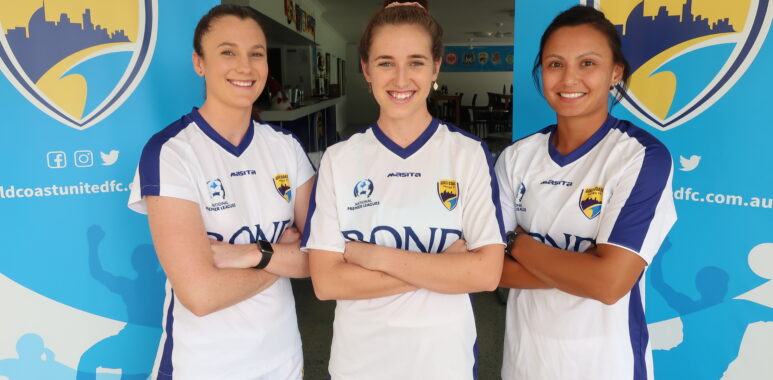 Experienced Trio back in frame
Neesa Doyle, Jayde Lowe & Joy Forsyth back in 2020
United have been strengthened by the re-signing of the experienced Jayde Lowe, Neesa Doyle and Joy Forsyth, the trio having played over 200 games in the top tier of the National Premier Leagues Women's competition.
Coach Alex Bundalo knows how important it is to have these three players locked in for 2020.
"Jayde, Joy and Neesa are all quality on and off the field."
"They put the hard yards in on the pitch and are tireless off it too, working with our younger girls and passing on their knowledge."
"We're very fortunate to have the ladies commit for another season."
A product of Maclean in Northern New South Wales, Doyle confirmed, "we're good friends off the pitch and enjoy training and playing together.
"It's nice to be teaming up together again."  
Neesa moved to the Coast in 2015 linking with Forsyth and Lowe at Palm Beach before it morphed into Gold Coast City. Season 2020 will be their third season together at United. The defender has over 80 NPLW first team appearances to her credit, including 50 in a Gold Coast United shirt.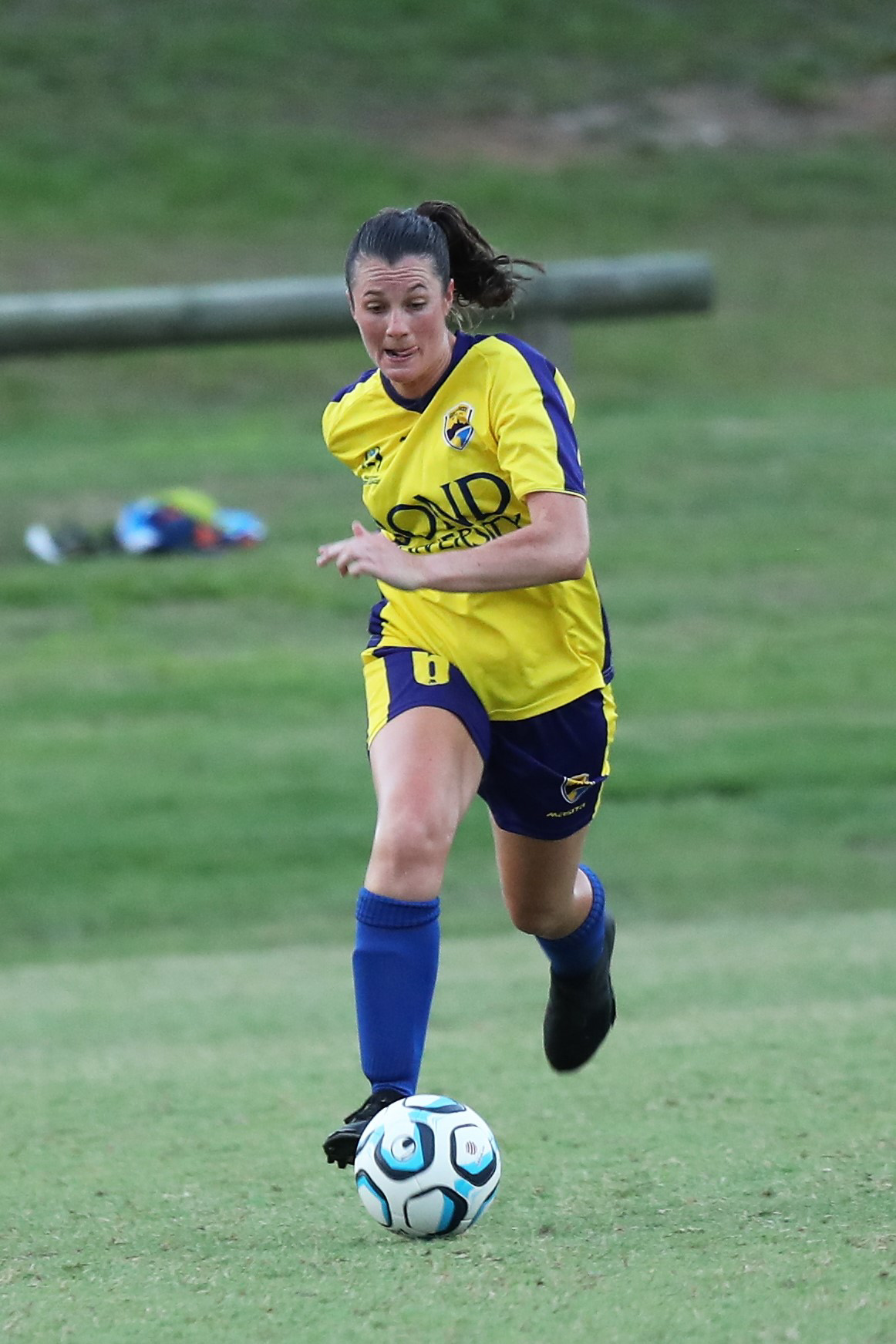 Neesa Doyle in action in 2019 (Sportspics)
All three players are super excited about how the squad's shaping up after a stellar back half to season 2019.
According to Forsyth, a Palm Beach junior, "it's looking super competitive, not only in the league but also for starting positions."
The versatile, uncompromising defender chalked up an appearance between the sticks in 2019 and like Doyle, has over 80 NPLW starts on her resume including a half century in the yellow and blue for United.
"There's some very talented young players who've been promoted from the U18's and Alex has recruited some really experienced, quality players."
" We'll be there or there abouts for sure."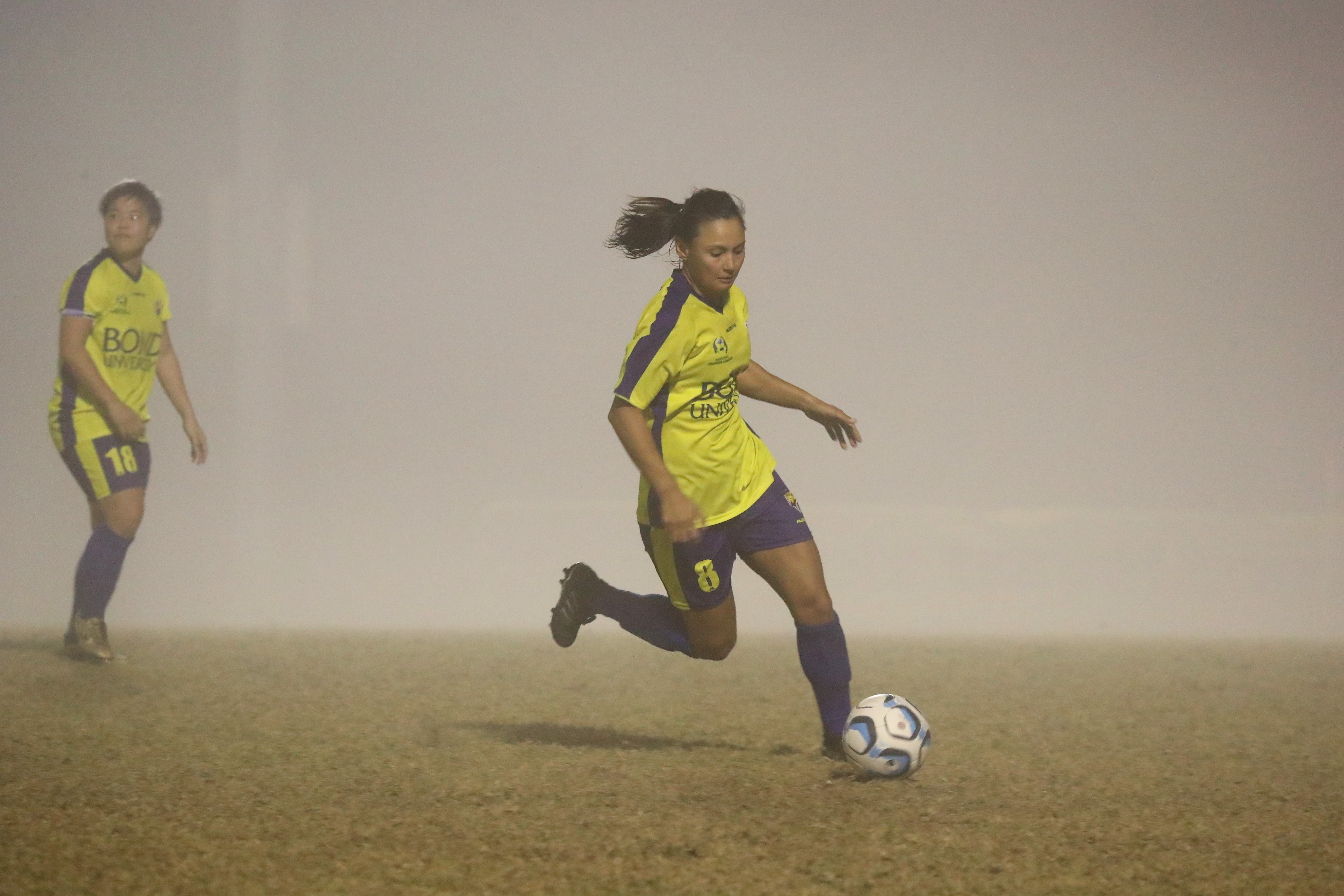 Joy Forsyth, in the fog at Coplicks (Sportspics)
After a season spoiled by a leg injury midfield tyro Jayde Lowe is looking forward to an injury free season.
"It's responded really well," Lowe confirms.
"I was back training earlier than expected and I'll be ready to go come season start."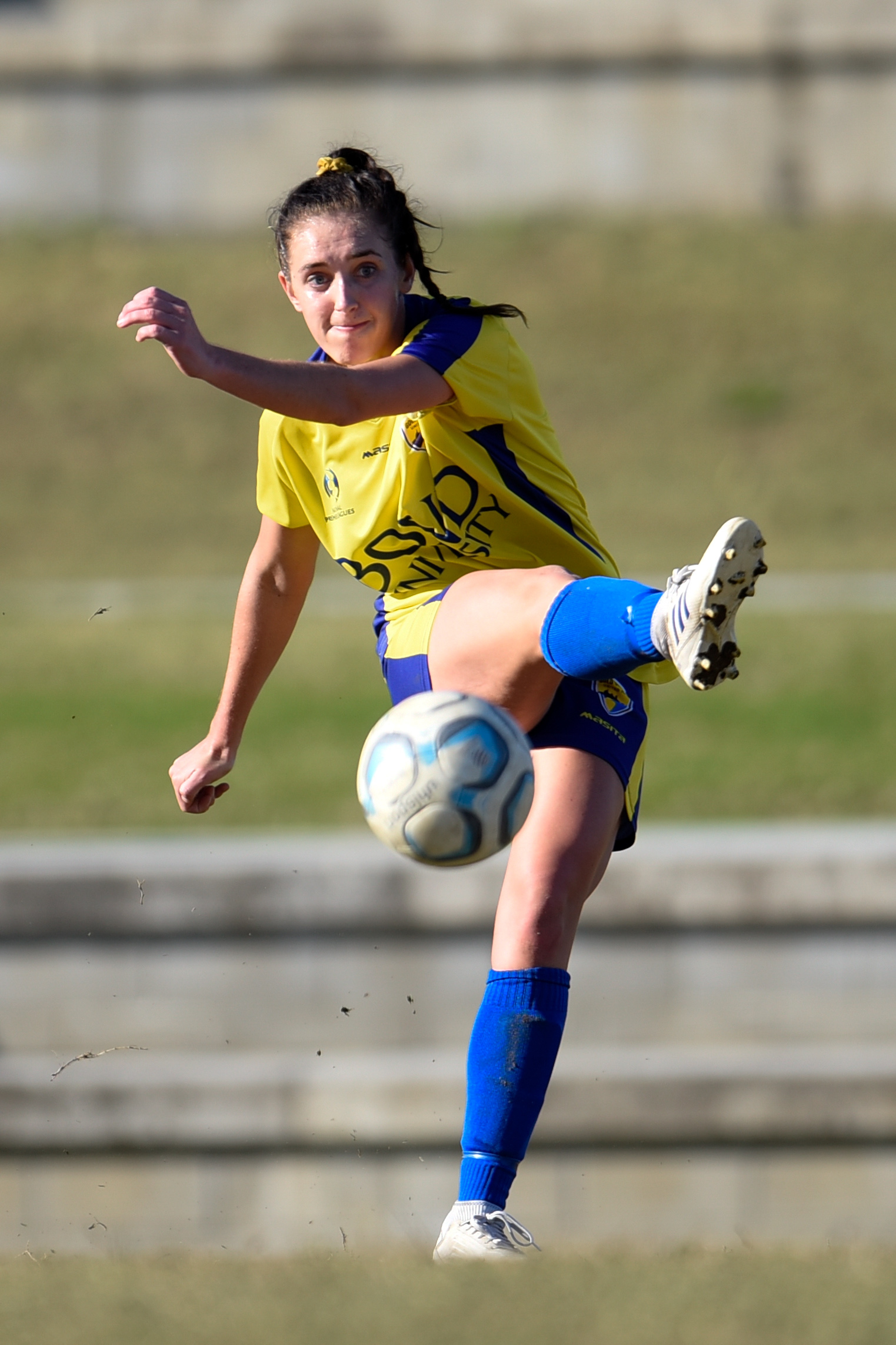 The box to box midfielder spent her junior years at Millthorpe Soccer Club, a small town in central western NSW, before joining Palm Beach SC working her way through the NPL junior ranks into the senior Women's set up. Jayde's played over 40 NPLW senior games including 30 for United.
All three players are looking forward to a break across the festive season with pre-season training set to the resume on the 6th of January ahead of a busy month of 'friendlies' including the Faye Rodd Cup across the Australia Day long weekend.
Great to have you back Neesa, Jayde & Joy!