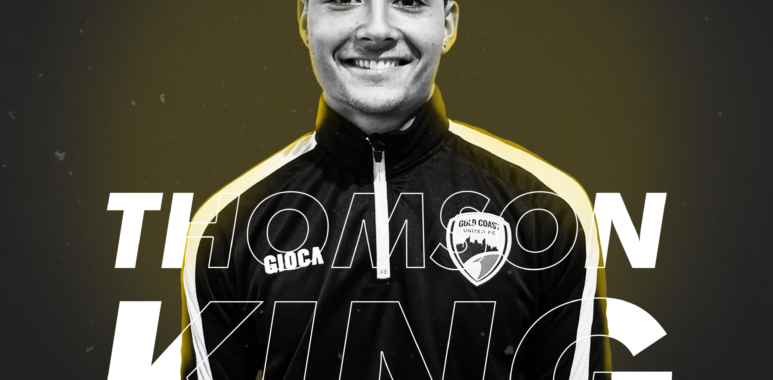 Riley Thomson King signs for Gold Coast United (graphic – Atter Studios)
Gold Coast United has added to its squad on the eve of tomorrow night's re-start of their 2020 National Premier Leagues season, with the signing of Riley Thomson King.
A Runaway Bay junior, the TSS-schooled Thomson King also played locally at the Gold Coast Knights and Nerang Eagles (AFA Academy). He's no stranger to the NPL though, a member of the 2016 Gold Coast City U20 premiership winning squad, Riley spent the 2018 and 2019 seasons in Sydney in the NPL NSW with St George City, before a move to the Swedish second division was interrupted by the world-wide rise of the Corona virus.
"After Sweden and COViD I didn't really know what to expect," Thomson King confirmed.
"For me it's probably worked out the better actually, to come home, spend time with the family and to be with a club like United."
Thomson King is excited about the recommencement of the club's Football Queensland NPL season.
"The boys are looking very good I think. We're gelling well, the experienced players and the younger lads.
"And working with Ossie is great, a really professional coach.
"I like the style of football he wants us to play and believe I can fit into the system and play my part."
A return to the Coast sees the 22 year old join a United squad eyeing off five home games to begin their interrupted 2020 campaign with Captain Michael Thwaite confident that they're in a good place ahead of a 'rain re-scheduled' first-up match against Brisbane City tomorrow night.
"We've been able to re-establish our fitness levels," Thwaite said, "and practice what we're doing tactically to grow into the season again because it was a big momentum stopper."
"There are a few changes in and around the squad as people's situations have changed but we won't change much tactically."
Thomson King is one new face in a squad that Assistant Coach Matt Osman believes can re-capture the form that saw them play some tidy football in the early rounds, notching up two wins and a draw in their first four matches.
According to Osman, "Riley's an exciting young player." 
"He comes with some flexibility, versatility across multiple positions, so I think he'll fit into the squad and give us some depth.
"It's exciting to get him involved!"
Preparing for a return to football after the loss of defenders Jamie Vesey and Dom Morosini, Osman is another who believes the squad is in a good place going into its first competitive game since a win at home against the now departed Magpie Crusaders on the the 7th of March.
"It's always tough coming up against City, last season we had a couple of hard contests with them."
"I'm happy with our preparation. There's a real buzz in the squad and around the club and in our two trials we showed some very good movement and some quite good ball speed in patches."
"We just have to be well structured, disciplined in defence and be dynamic to move their team around."
Osman is drawing on the experience of Technical Director, Craig Midgley and his more senior players to help guide United after Kristian Rees recently stepped down due to family and work commitments.
"Midge and I are obviously working closely with the boys and are leaning on the older crew, including our ex-Aleague and UK professionals."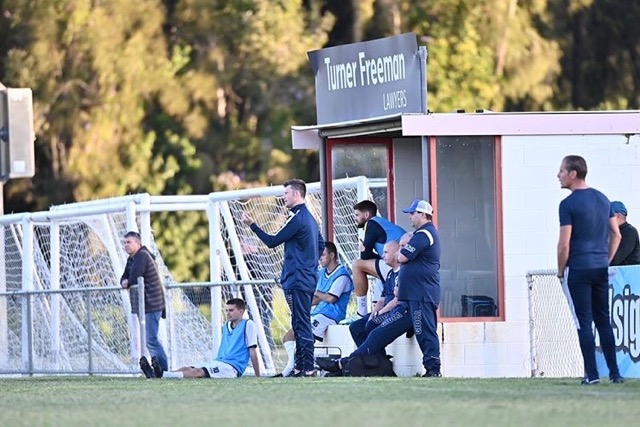 Matt Osman pulling the strings in United's recent win over Burleigh Heads Soccer Club (11 July 2020, photo – Kyoko)
"These guys have plenty of experience for the young team that we've got, and you can see that on the training pitch, with the likes of Smeltzie, Justyn, Sam and Thwaitey leading the way."
Thomson King is expected to be named in United's squad that takes on Brisbane City in this rain delayed Rd21 fixture, with kick-off at Tallebudgera at 7.45pm. The last time these two teams met at Coplicks, back in February 2019, United took the spoils with a 2-1 win, a result they'll be keen to replicate against a Matt Smith captain-coached side that has looked to strengthen its ranks with some recent signings of their own.
Lots to look forward to in this one, including a Gold Coast United debut for Riley Thomson King!
Welcome to the club Riley.
Upcoming Fixtures!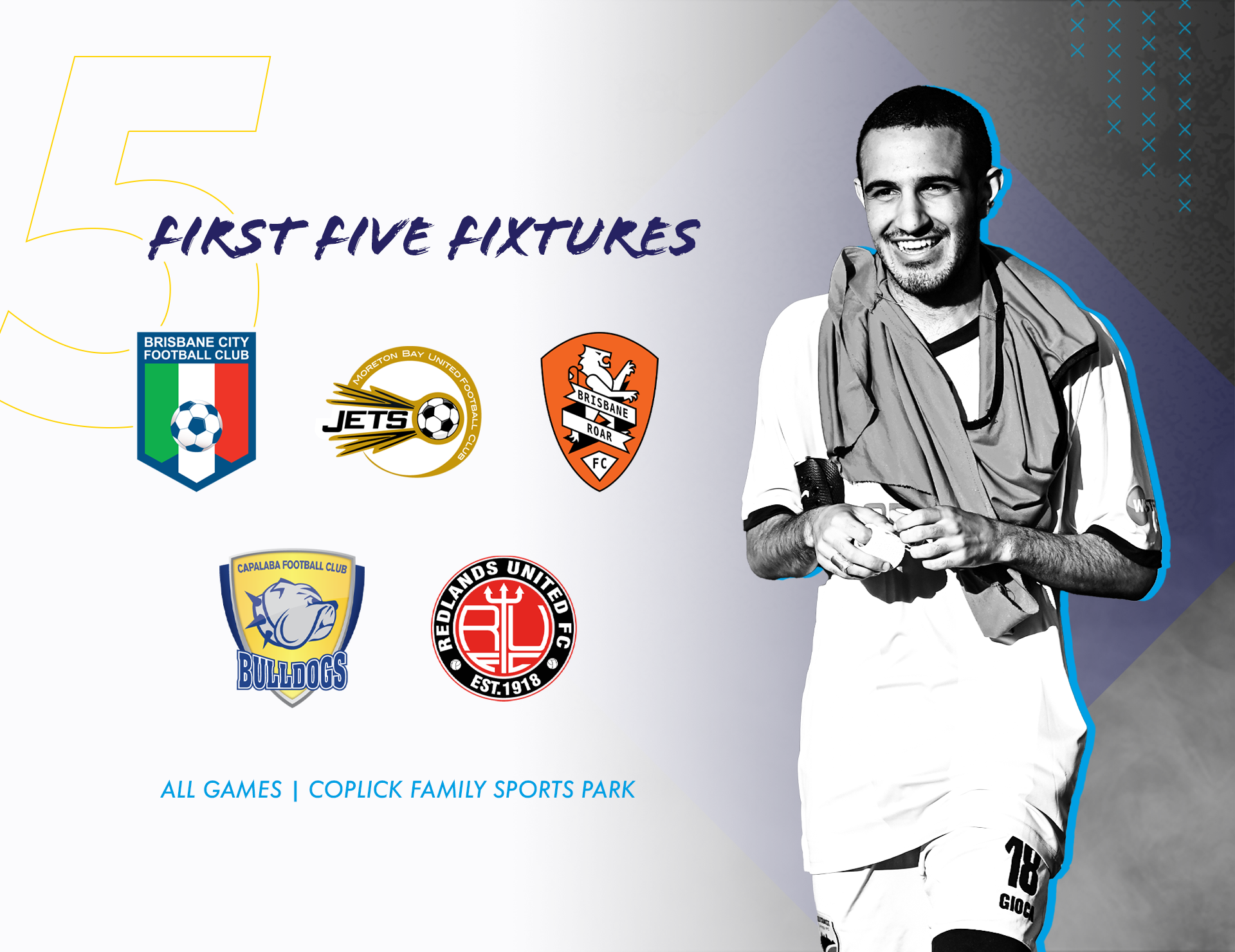 graphic – Atter Studios