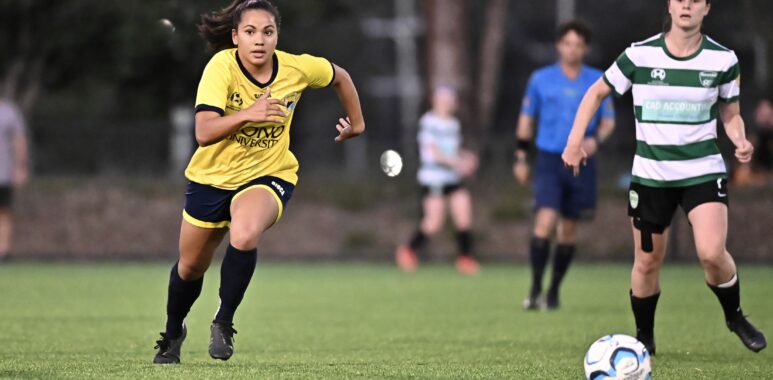 Ayesha Norrie joins United
Ayesha Norrie in action for Gold Coast United (Kyoko)
Exciting news for the Women's squad with the addition of Ayesha Norrie for the remainder of the Football Queensland, National Premier Leagues Women's season. The talented mid-fielder returns home to the sunshine state after spending the 2019-20 W-League season with Perth Glory.
Norrie is no stranger to the local women's top flight, she's chalked up 50 appearances for Souths United in the NPLWQLD between past W-League seasons, scoring 34 goals in those games.
The 23 year old began her football journey on Brisbane's north side linking with the Queensland Academy of Sport at 14 and signing her first Brisbane Roar contract as a 15 year old in 2013. At the professional level she's made 49 appearances and has also represented nationally at both the U17 and U20 levels.
Like all players post Corona, Norrie is most looking forward to just playing football, and off the back of that, having a strong season for United.
" I'm excited to be back and to be linking with Gold Coast United," she confirmed.
"I know a few of the girls from my time with Souths, I know the quality they have.
"I'm looking forward to getting underway and seeing how far we can go."
Women's coach Alex Bundalo is ecstatic to have someone of Norrie's class joining his squad.
"Eash is quality on and off the park. She's a clever attacking player, technically good on the ball and reads the game very well.
"She's also a great team player and club person."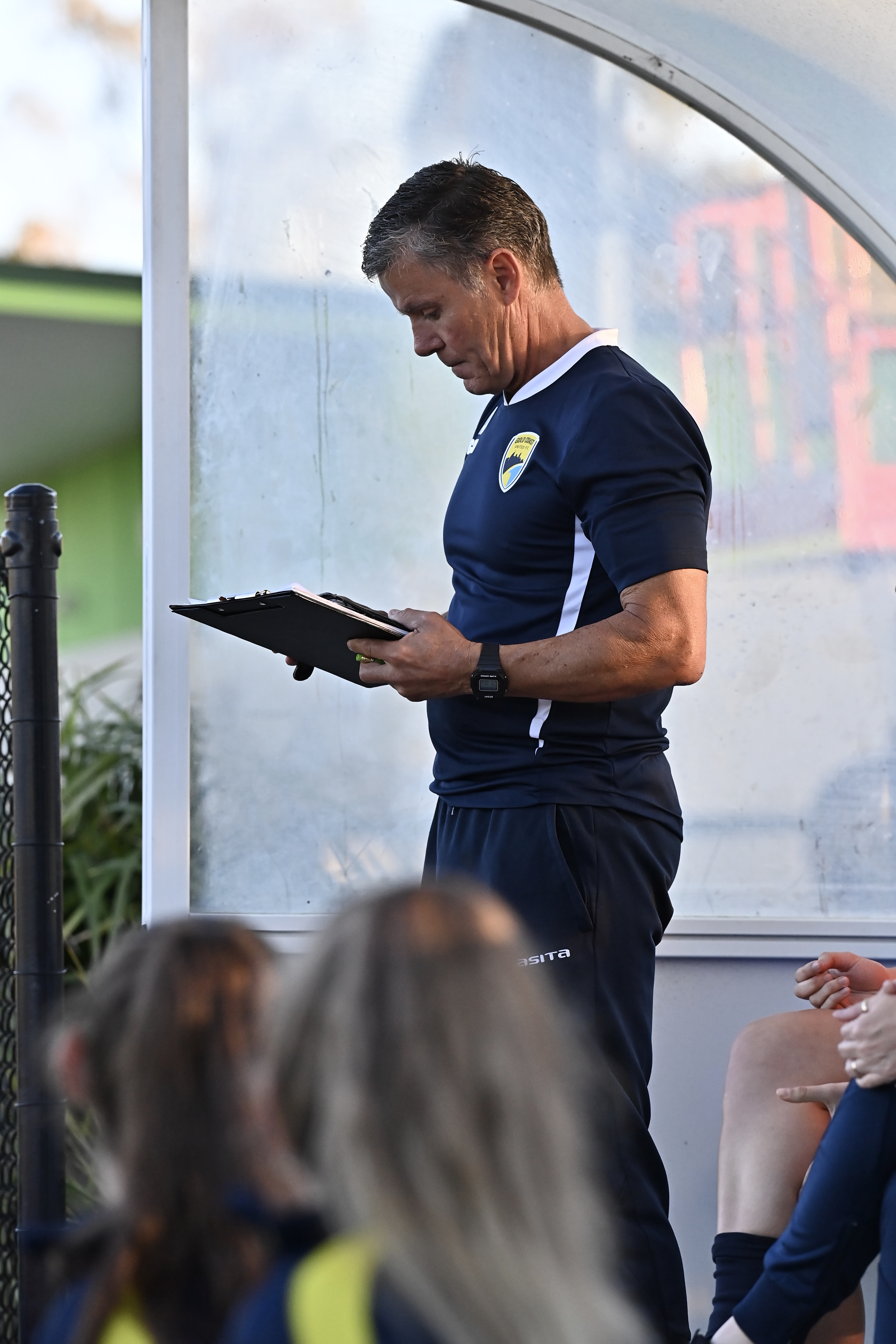 Alex Bundalo, getting prepared for the resumption of the 2020 NPLWQLD season (photo Kyoko)
Norrie brings composure and experience  to a squad that Bundalo believes has the quality to pick up where they left off, with United topping the table before Corona intervened.
"For us, that was a bit of a let down because we started the competition off very well and a lot of our hard work was coming to fruition," he said.
"It was disappointing but whatever challenges we have, other clubs will have had as well.
"We want to take off confidently from where we left off. We finished the first part of the season with a lot of belief after wins against fancied opposition so the challenge will to not be too overconfident."
"To be honest it doesn't matter who we play, our focus is always on doing what we're good at instead of worrying about what the other team is doing."
Eash Norrie joins former Souths United team mates Dee Thompson, Tayler Stevens & Ellie Fryer at United.
With Stevens sidelined after a recent leg injury, Norrie's signing bolsters a squad that has seen some other experienced players unavailable for the season re-start. Inaugural NPLW Captain, Neesa Doyle, and new recruits Kirsten McGilvray and Anita Les have other commitments that take priority at the moment and won't be returning for the remainder of the 2020 season. Thanks for your efforts ladies.
While disappointed not to have those players on his books, Bundalo is delighted to have Ayesha Norrie join his squad.
Welcome to the club Eash!
Upcoming fixtures!
The Women get their season back underway on Saturday the first of August, a 1pm kick-off against Mitchie.