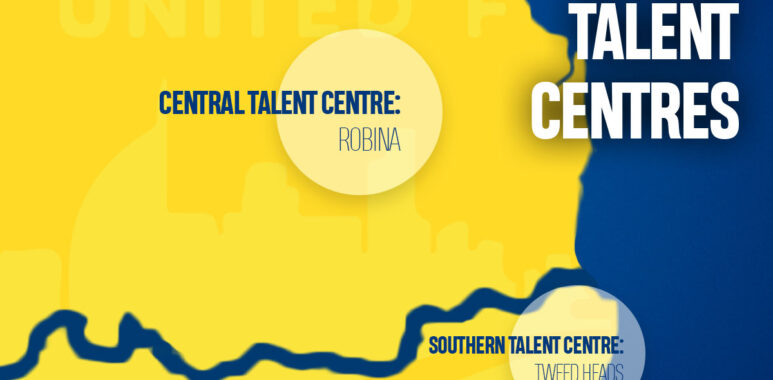 United Talent Centres primed for 2019
2019 Gold Coast United Talent Centres
Following on from the Club's recent announcement of an association with Ballina Coast High School's Targeted Sports Program, 2019 will also see the establishment of a Talent Centre out of the School.
Gold Coast United's Talent Centre Programs provide young players access to quality skills coaching in a fun, safe environment overseen by the Club's Academy coaches while continuing to play for their local club. Talent Centres cater from young players aged from seven (7) through to thirteen (13), boys and girls.
The success of the program to date is underlined by the fact that United's 2019 Academy squads, at both the SAP and NPL levels, are littered with Talent Centre 'graduates'. These young players have benefitted from the additional training and have impressed enough at trials to earn their place in the Club proper next season.
Congratulations to those players who have taken the step up!
2019 will see four Talent Centres in operation, with the programs being run out of some of the Club's affiliate partners.
Northern – Surfers Paradise Apollo SC
Central – Robina City Soccer Club
Southern – Tweed United Soccer Club
Northern Rivers – Ballina Coast Hiugh School
The Club will be holding 2019 Talent Centre ID sessions shortly. To register your interest to take part head to this link
https://goldcoastunitedfc.com.au/gcu-talent-centre-id-registration/
---
Talent Centre ID Sessions will be held at the following locations on the following dates:-
Ballina Coast High School – Wednesday 28th November & Wednesday 5th December 2018
U8-U10 – 4.30-5.30pm Boys/Girls (NSW Time)
U11-U14 – 5.45-6.45pm Boys/Girls (NSW Time)
Tweed United – Thursday 29th November 2018
U8-U10 – 4.30-5.30pm Boys/Girls (NSW Time)
U11-U14 – 5.45-6.45pm Boys/Girls (NSW Time)
Robina City – Thursday 6th December 2018
U8-U10 – 4.30-5.30pm Boys/Girls (QLD Time)
U11-U14 – 5.45-6.45pm Boys/Girls (QLD Time)
For more information about what the program entails head to this link https://goldcoastunitedfc.com.au/gcu-talent-centre/