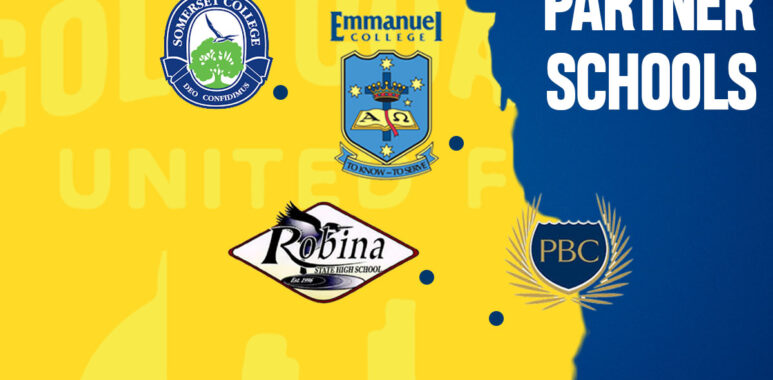 United widen Community Involvement
Gold Coast United's community net widened with the addition of the Partner Schools Program
Gold Coast United continues its commitment to maximise the potential in every child to enable their football dreams to be realised.
The Club is pleased to announce the extension of its 'Partner Program' to encompass several Gold Coast Schools, having recently partnered with TSS, Emmanuel & Somerset Colleges and Palm Beach Currumbin & Robina State High Schools.
CEO Troy Bingham knows the impact that early top quality coaching can have on a young player's development and sees United's Partner Schools Program as key in delivering this.
"The Club's football philosophy extends well beyond developing the best young local elite footballers.
"Our role also encompasses providing opportunities for all young players, grassroots through to elite, to achieve the best possible outcomes from their football journey.
"Partnering with local schools is an integral part of that philosophy, to get involved across the whole of the football community and help grow the game."
"We currently have development and community programs with five partner schools and now 11 partner clubs with top notch coaching assistance and support for those programs.
"We have 5,000-6,000 kids in our school program alone."
For Joe Dolan, Head of Football at The Southport School, the opportunity to work collaboratively with United allows the school to link with the experienced coaching ranks brought together by the Club.
"After a meeting with CEO Troy Bingham last year, it was made clear that GCU would be looking to work collaboratively with the local community, including Schools like TSS.
"Football is extremely popular at The School, especially in the younger age groups and we have over 570 boys signed up for GPS Term 2 this year.
"Our relationship has started very positively with Gold Coast United and we look forward to welcoming their coaches onto future camps and carnivals at TSS."
Recently Gold Coast United were involved in delivering a 2 day program at TSS, a huge success with the participants 'buzzed' by the level and intensity of training and the United Coaches involved also impressed, not only by the first class facilities at the School, but by the commitment of the School's own coaches and the application and effort from all the players who took part.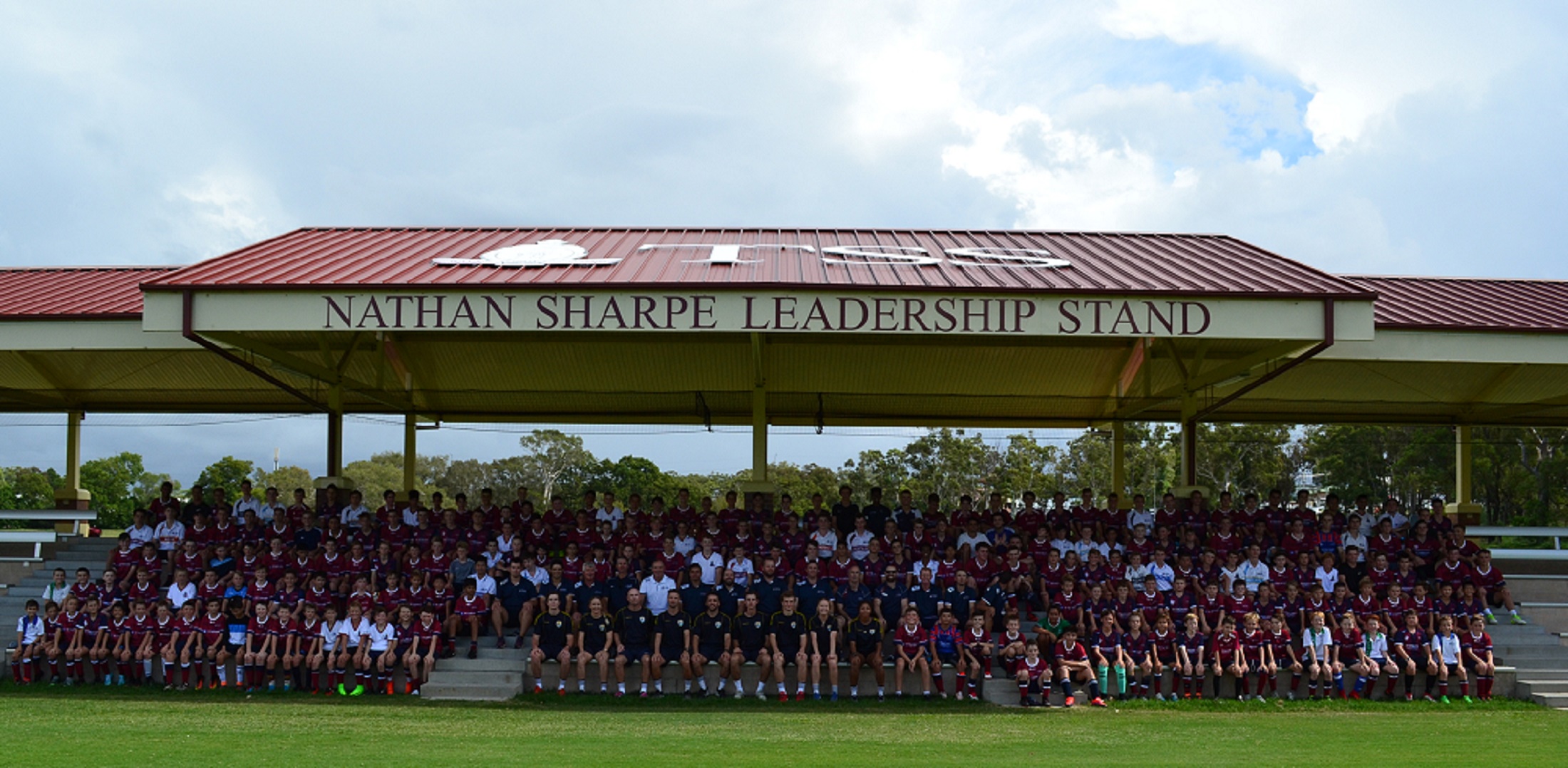 Attendees at the recent 2 day TSS Football 'Camp'
United's involvement at other partner schools varies depending on the School's requirements. Men's Coach Sean Lane leads weekly sessions with the best young players at both Robina and Palm Beach Currumbin State High Schools.
PBC has a strong history of producing quality players who have excelled at the top levels of the sport. United's current Men & Women's squads are stacked with PBC 'Football Excellence' graduates including Men's Captain Acim Tomic and fellow players Tyler Wagstaffe & Rees Duncan. The Women's squad boasts four former PBC 'Football Ex' graduates, Joy Forsyth, Georgia Elliston, Charley Rayner and Teleya Reynolds.
Head of Football at PBC, Shane Robinson, who also fills the role of Director of SAP at United, acknowledges that school-based football is a key 'breeding' ground for player development and Gold Coast United's involvement adds much to the school's existing Excellence Program.
"PBC's Football Program aims to develop players technically and tactically to at least NPL level.
"Having a GCU presence at our sessions provides our players with a clear insight into what is required and expected to succeed at a professional level.
"Our coaches also benefit by having access to the most current/best practices in football education.
"With having 28 current PBC students in GCU's Boys and Girls NPL programs, it also allows us to better manage our players' workloads with easy communication between club and school commitments."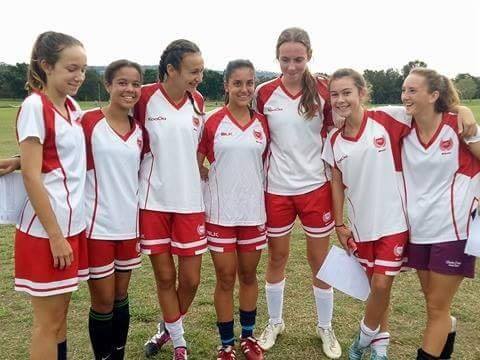 Some GCU U17 Girls, part of the PBC High Football Excellence Program including Grace Stevens, Christina Mussell, Chandra Henderson & Pyper Lochead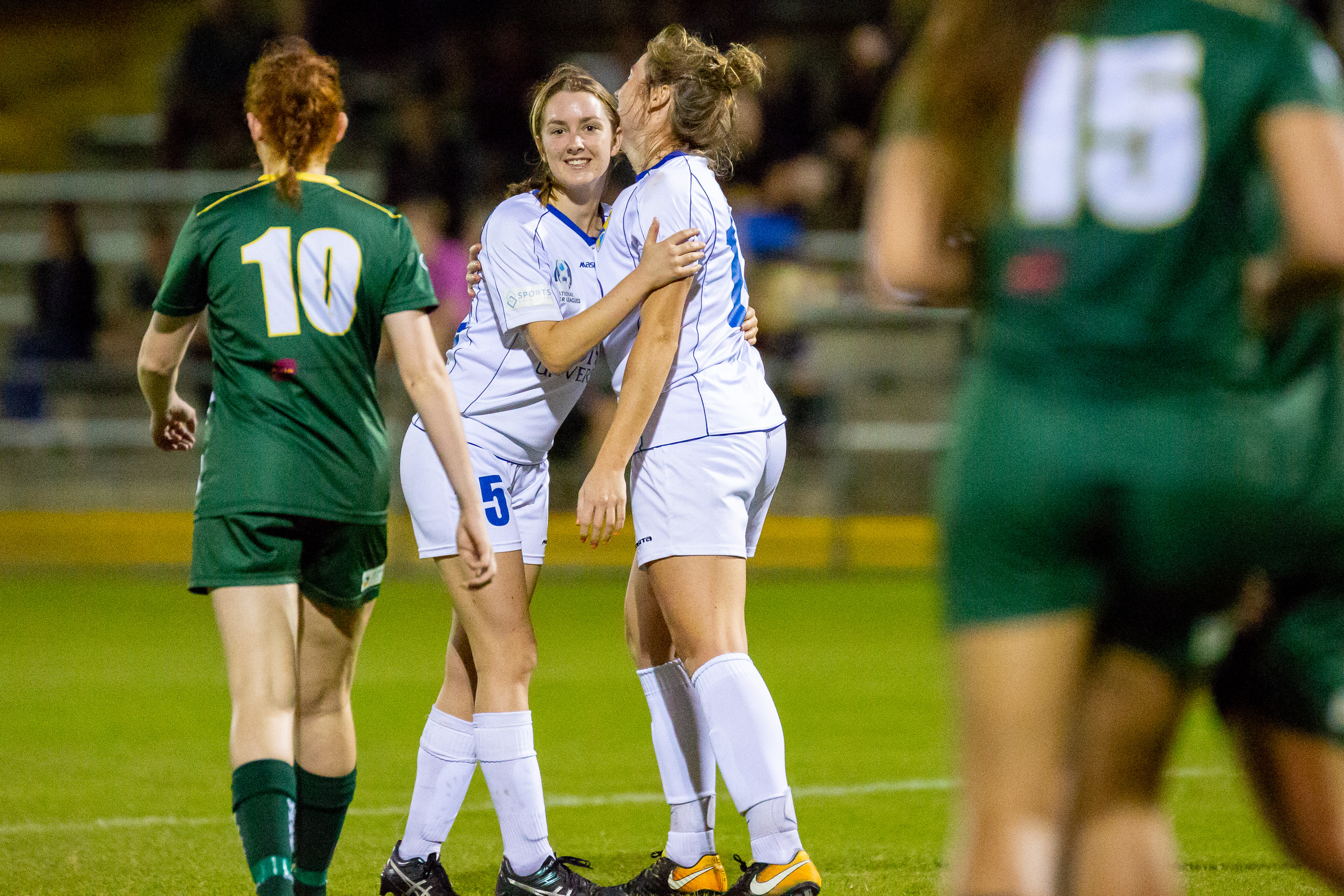 Robina State High School student, Kimberly Shrimpton, an integral member of the GCU Women's 2018 squad
An extension of the Club's school-based football programs is in the area of Coach Development, with the Club also keen to forge a path in that direction as well.
The Club recently held a Community Coaching Course at Somerset College which saw around 30 GCU Youth players and Somerset students complete a Grassroots Certificate facilitated by Technical Director Craig Midgley, supported by GCU Coaches James Coutts, Jared Adamson and Joe Repic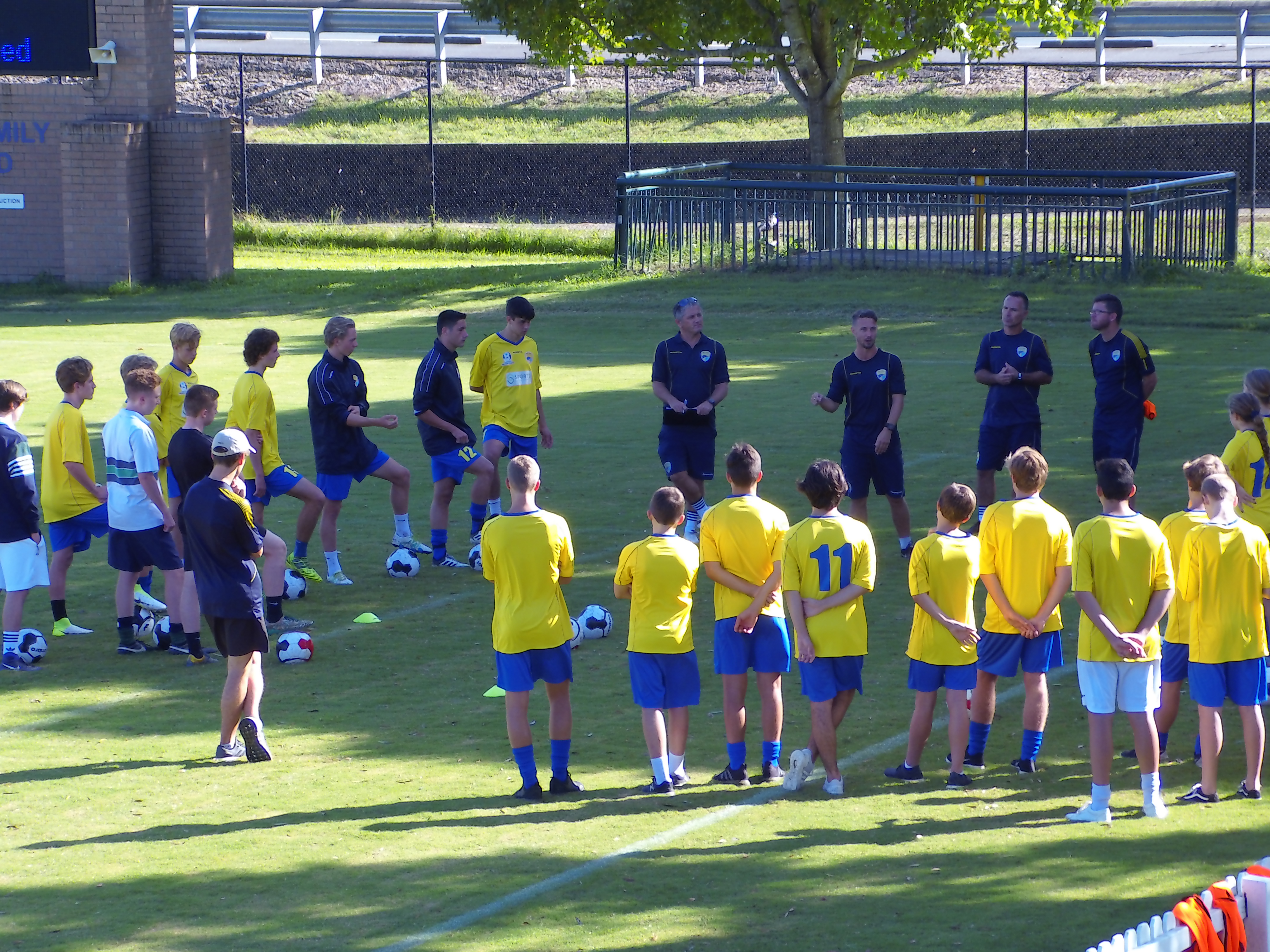 Grassroots Coaching course held at Somerset College, a GCU Partner School
Coutts plays for the United Men's team and oversees the Club's Community programs. A former coach at the top level, James joined United after steering Murray United in the Victorian NPL in 2017. He currently also coaches the GCU U16 Boys and is a staunch advocate of getting Youth players involved in coaching from an early age.
"At United we believe in developing the person as well as the player.
"Attending coaching courses and having an understanding of what goes into coaching will only enhance players' Football IQ and broaden their knowledge of the game."
Coutts' other coaching role is heading the Football program at Emmanuel College who have embraced what the Club can offer in this space.
United's involvement in the football program at Emmanuel assists the school's aim of offering constructive and positive pathways, where the willingness to be actively and practically involved in sport is just as important as the final results. At the same time the School is also striving for excellence in their programs, by offering the best guidance possible with the aim of seeing every student maximise their physical potential and experience.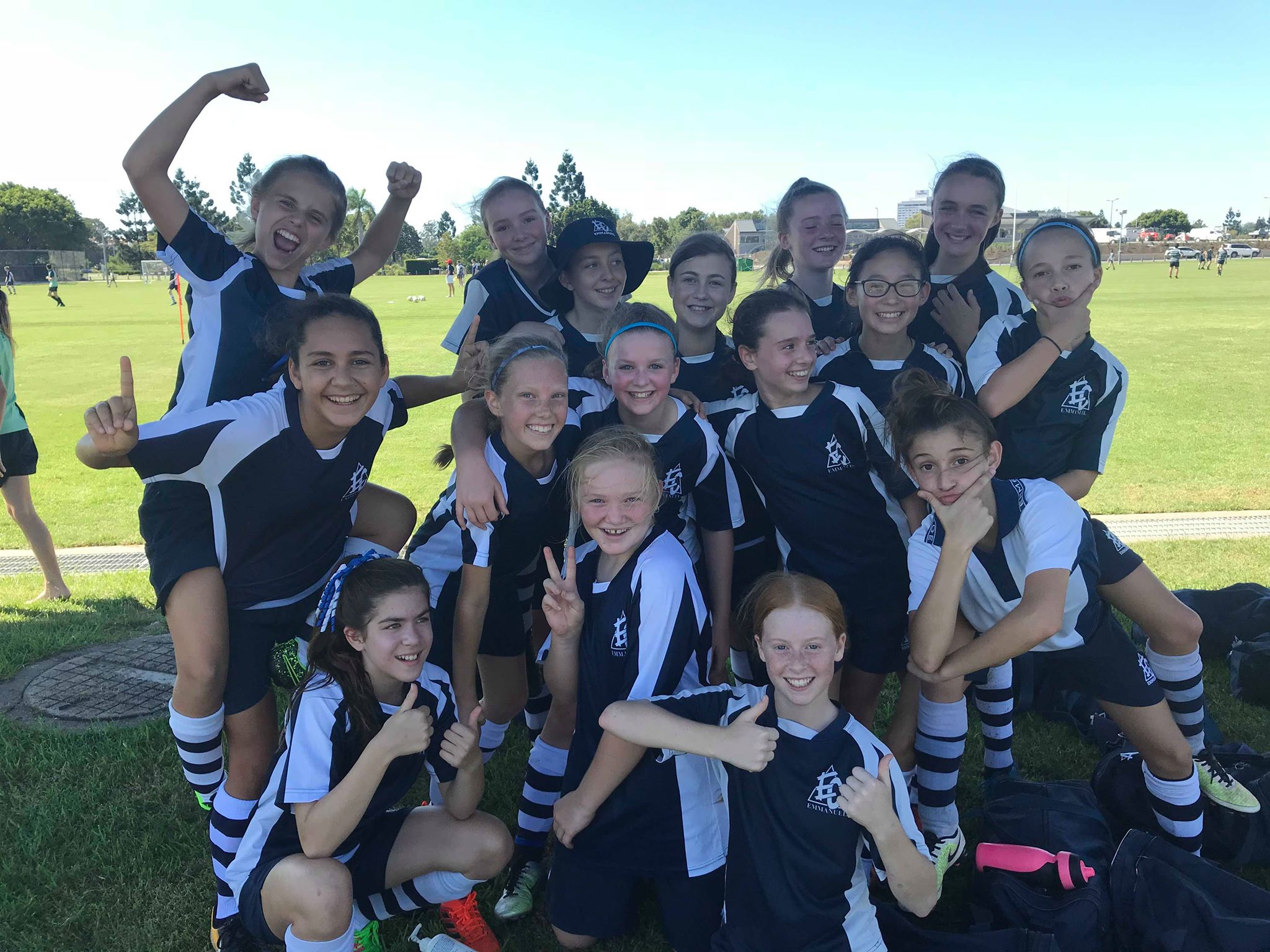 A happy bunch of Emmanuel College Girls, enjoying being coached by Gold Coast United
A perfect fit sees United's band of growing talented young Coaches, the majority of whom are GCU senior players, attend the College each week to deliver programs to a large, enthusiastic group of students of all ages, eager to participate and grow.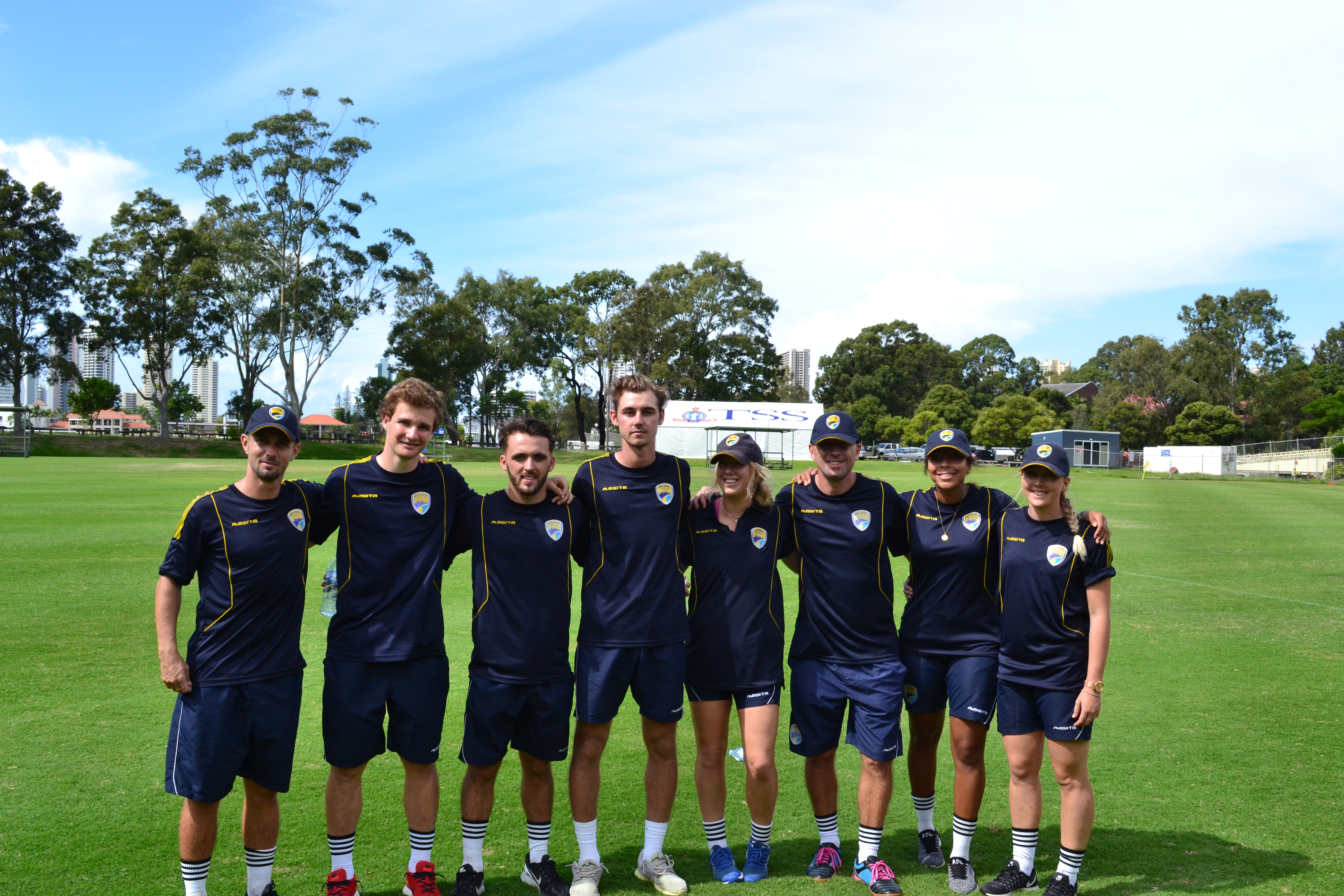 Some of United's Partner School Coaches
CEO Troy Bingham is working closely with Coutts on expanding the Club's School Partner Program to take in local Primary schools too.
"The Club's initial focus has been on developing links with local Universities, High Schools & Colleges.
"Behind the scenes we are working hard on rolling out other programs suitable for Primary School aged players too. We've been establishing some key links in this area.
"Our hope is to see these programs unveiled mid-year, so stay tuned."
If your school is interested in finding out more about our Partner Schools Program contact James Coutts for more information.