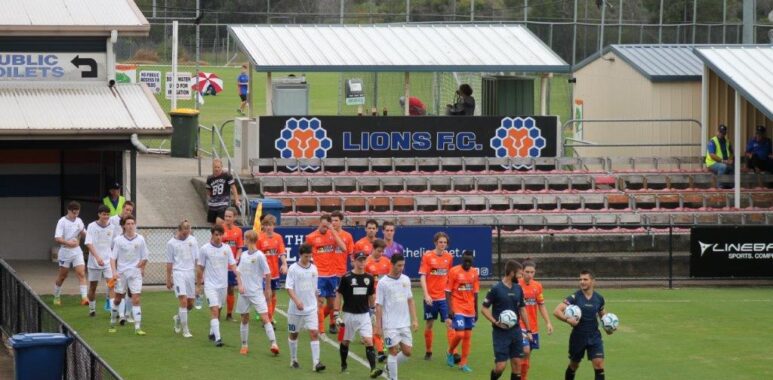 Weekend Wrap, 14 – 15 April
U18's walk on to the Lion Den (Jenni Fagence)
Women   Souths 3    GCU 0
A determined showing from the Women against the league leaders.
"All 14 players who took the field for GCU worked incredibly hard.
"Souths are a very good team and once they went two in front it's always going to be a long way back from there."
"Lifting the group to be ready for next week will be the priority this week in training. And knowing the character in the squad, I'm sure we'll be ready for Capalaba next week." Michael Cook
United & Capalaba met in pre-season with GCU prevailing against the 'doggies' that day. Locked together on equal points, this will be a crux game – both sides keen to climb up the standings.
The Rd11 fixture will be played at John Fredericks Sportsfields next Saturday with kick-off at 7pm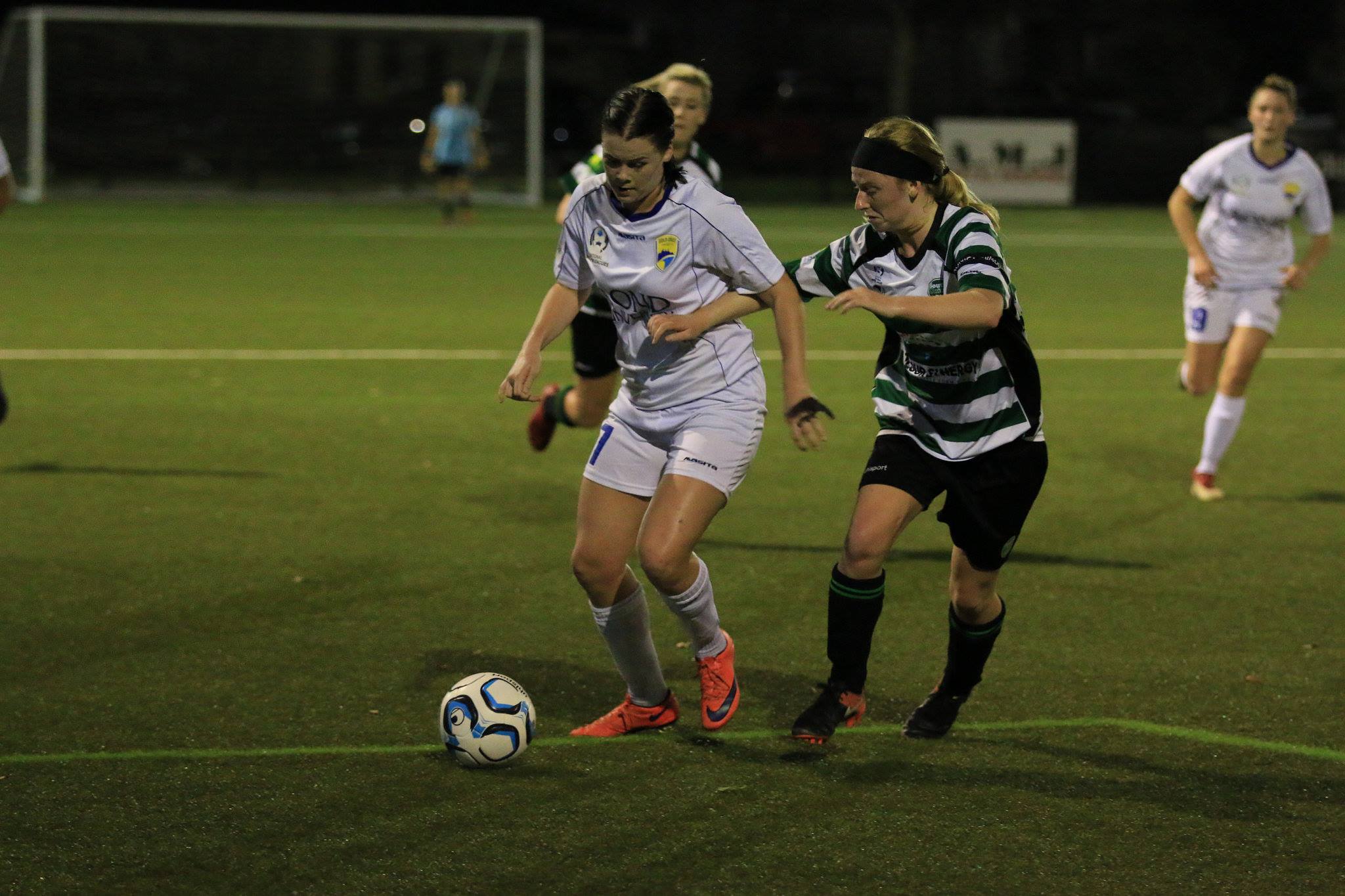 Georgia Ellsiton in action (FQ Facebook/Ky Wain)
The Senior Men's sides were all away at Richlands facing fellow NPL newcomers Lions FC with mixed results
U18's      Lions  1   GCU 3
A solid win against decent opposition. After leading 1-0 at half time thanks to a Filipic goal, GCU proved too strong in the second half with Filipic bagging his second and Topper chiming in.
Next up – Moreton Bay away 6pm Sunday night.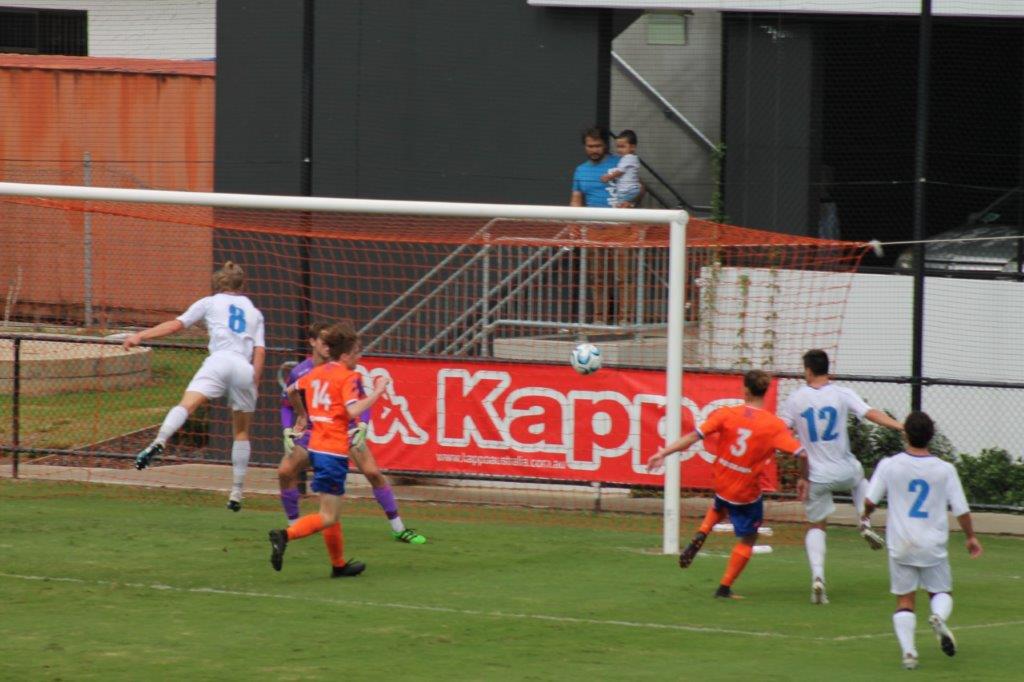 H Mackenzie climbing high (Jenni Fagence)
Youth      Lions 6   GCU 0
The Youth Men were played off the park with one player commenting post game, "we just didn't front up."
A chance to turn that around against Moreton Bay on Sunday, a side that sits two rungs below them on the competition ladder. Kick off is at 4pm.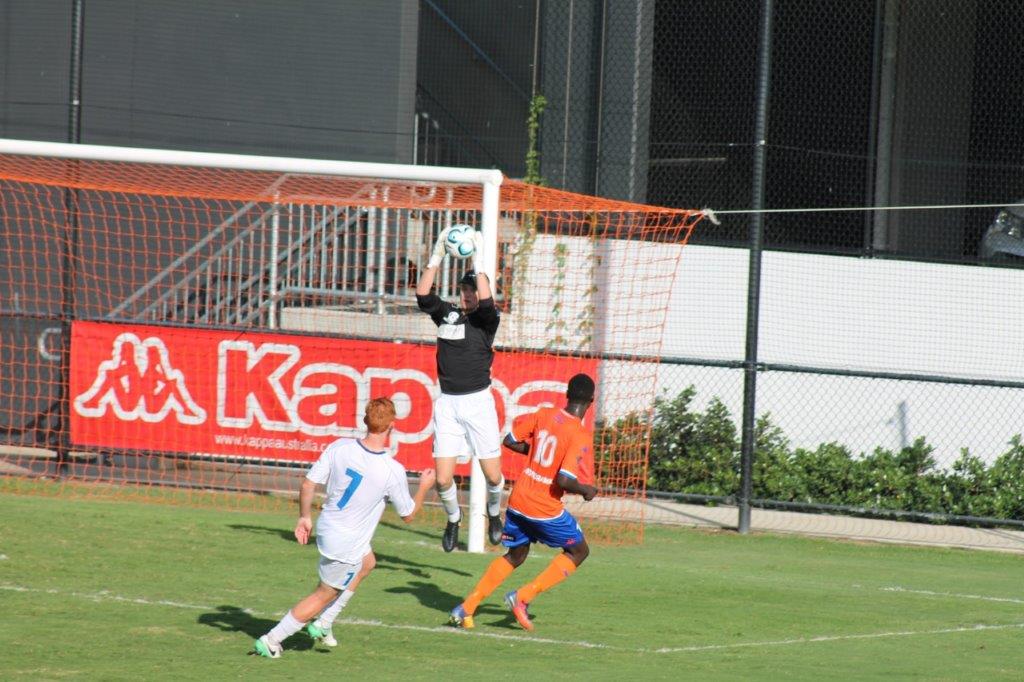 Eligh Williams flying high (Jenni Fagence)
Men         Lions 3   GCU 2
A dramatic end to an entertaining match with Lions scoring a 90th minute winner after a Brandon Reeves header had squared things up two minutes earlier.
While guttered for his players, Coach Sean Lane was pragmatic about his team's performance.
"We'll regroup, go again, take the positives out of this performance and head to Moreton Bay next week knowing we can mix it with any side."
Rd11 sees United head to Wolter Park on Saturday, the 21st April, with kick-off at 7pm.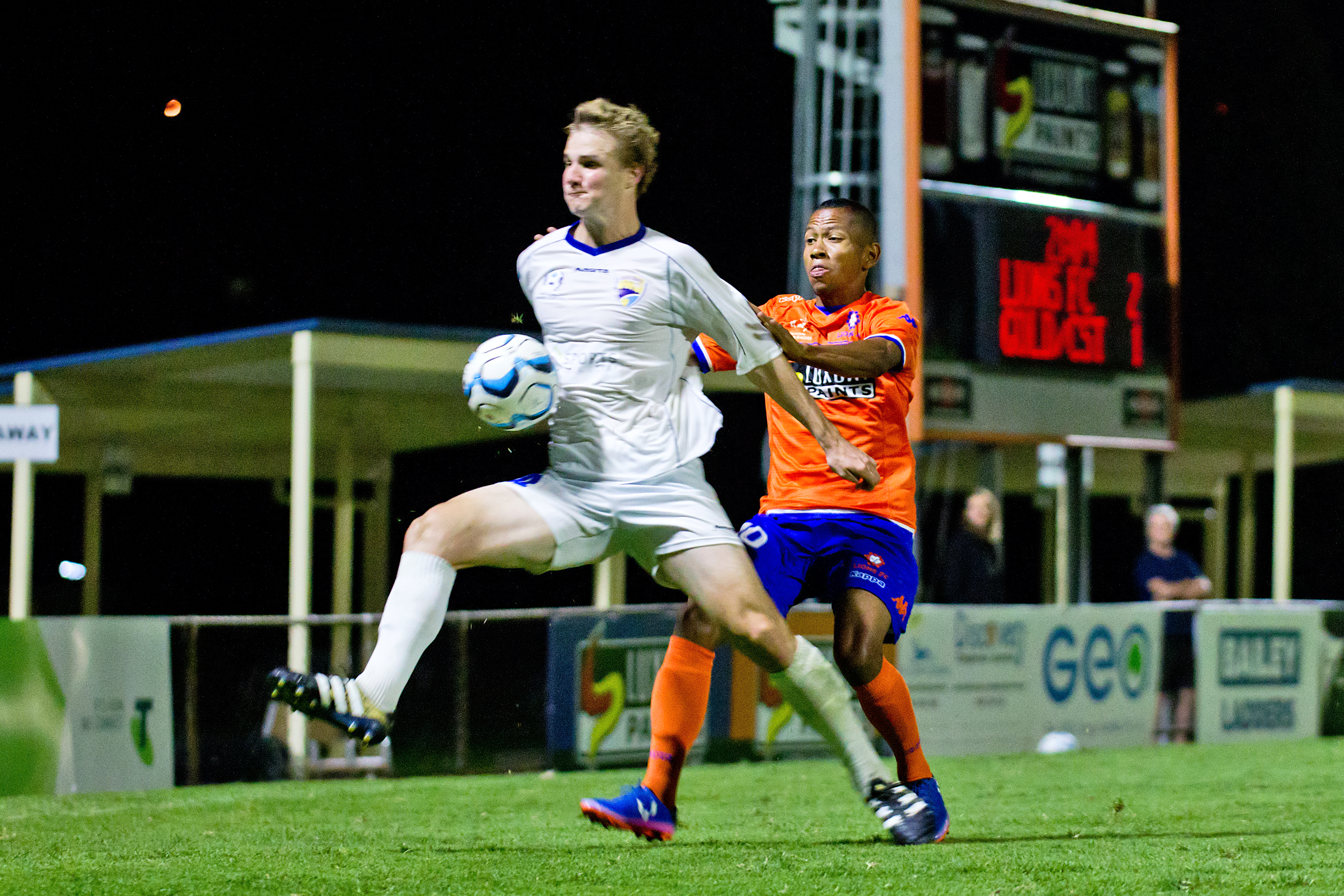 Matt Green ( Ian Judd – AQUA [PD] /Lions FC)