Alex Bundalo (Kyoko) 
Gold Coast United has locked-in the services of Alex Bundalo for the 2021 season. After a stellar 2020 in which he guided the Women to the club's inaugural senior National Premier Leagues Queensland title, Technical Director Craig Midgley is ecstatic to have Bundalo back at the helm.
"Alex has all the qualities to be a top, top coach," Midgley confirmed.
"He knows how to get the best out of players and his player management skills are very, very good."
With an 85% win record across 20 games, Bundalo's charges belied their circumstances to succeed in a season that spanned 13 months. The ability of his squad to maintain focus, in what was an endurance test interrupted by COViD, is a testament to Alex's capacity to wade past the white noise and reassure every player of the importance of their respective roles and contributions. And to their credit the players bought in and showed incredible belief in their coach, his philosophy and in each other.
According to Midgely, "the girls want to play for him because he creates an environment that is fun, energetic and professional."
The impact of the Women's performance in 2020 under Bundalo's tutelage cannot be underestimated. The club as a whole was buoyed by their performance, the enthusiasm and spirit displayed filtered far and wide.
That aside, Alex's stature at the club and in football circles generally was significant even prior to his 2020 successes and was underlined by his selection as the coach for the Football Queensland All Stars who went back to back post season first against the Brisbane Roar and then against the cream of the NSW crop.
The Gold Coast United 2020 Coach of the Year was also acknowledged for his outstanding 2020 in the dugout receiving FQ's top gong, the FQ NPLW 2020 Coach of the Year.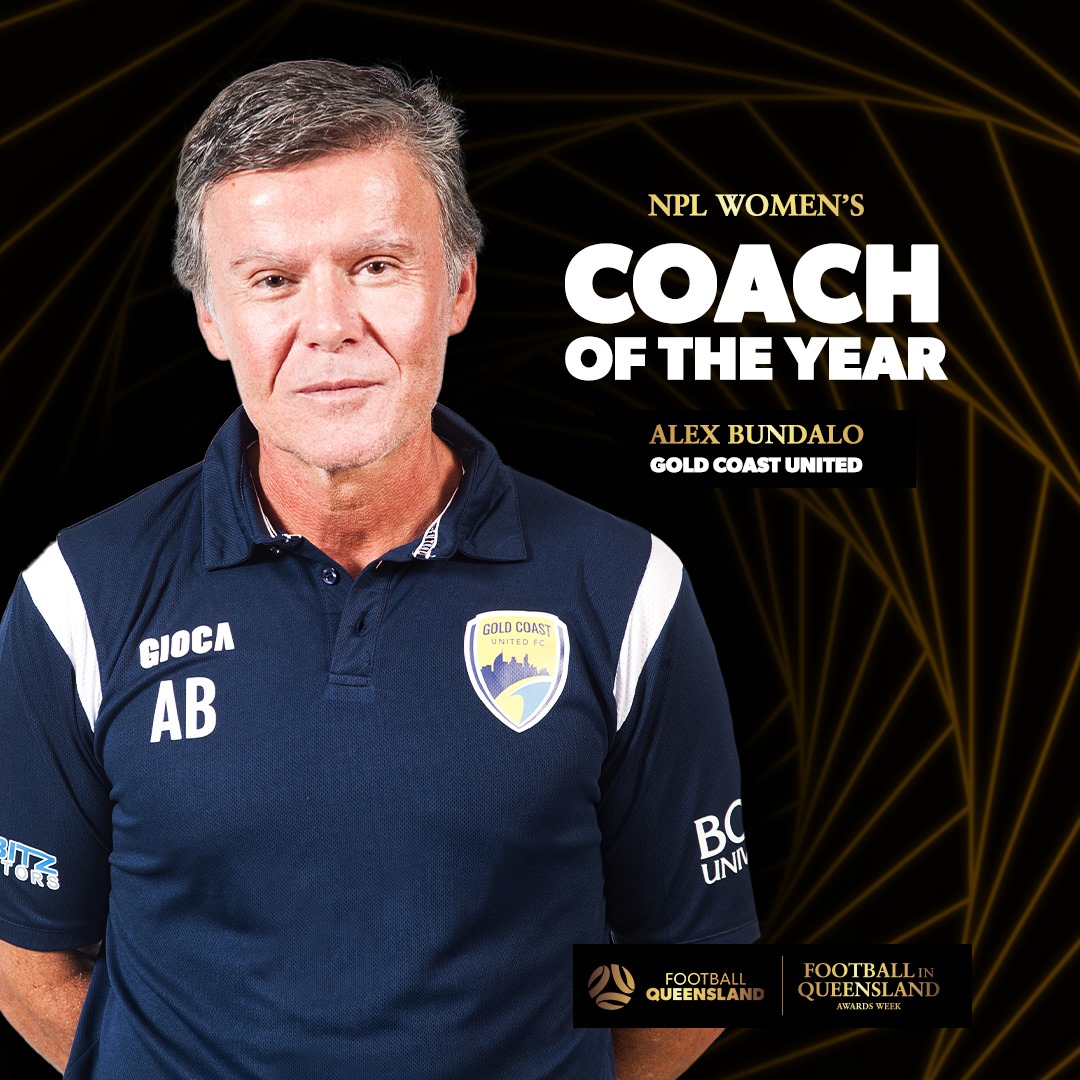 On being announced the 2020 Football Queensland NPLW Coach of the year this comment succinctly sums up his standing among his peers and the people who he's crossed paths with on football fields far and wide.
"None better than the great man Alex Bundalo … impeccable character, unmatched integrity and an unconditional commitment to making the world a better place through football. Anyone guided by him is in great hands…" Jack Zervos
Welcome back Alex!