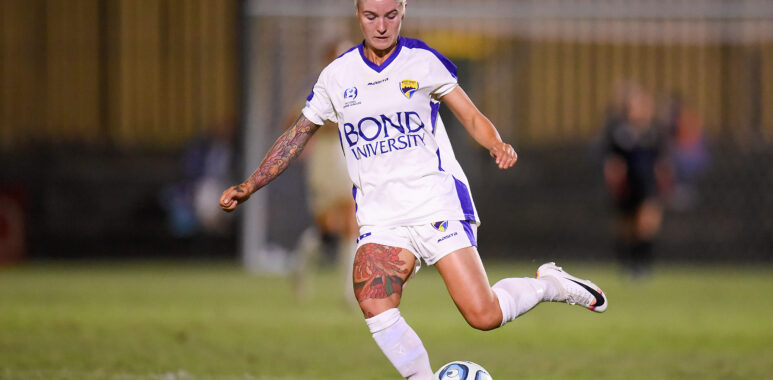 Zoe Corbett in action against Lions FC in 2019 (Patrick Kearney)
Zoe Corbett is the latest player to confirm she'll be back for the Gold Coast United Women in 2020. After coming into her own in the back end of 2019, the tenacious attacker is focused on getting herself super fit for the season ahead.
According to Zoe, "2019 was a roller coaster ride but by the end of it we did really well and the whole group of girls were really positive."
"It was a bit of rocky start for me too but the girls kept motivating me.
"So at the moment I'm really working hard on my fitness to prepare for next season"
Corbett (24) began her football journey in Brisbane before a move to Albury where she played for Melrose FC. After strong performances for Melrose she was invited to play for the Melbourne Victory NTC. In 2016 Zoe returned north linking first with Byron Bay before joining United for the 2019 season.
Originally a central midfielder, Zoe was used in a more attacking capacity last season. With pace to burn and a fierce determination to do her best for the team, she racked up eight goals in 24 appearances.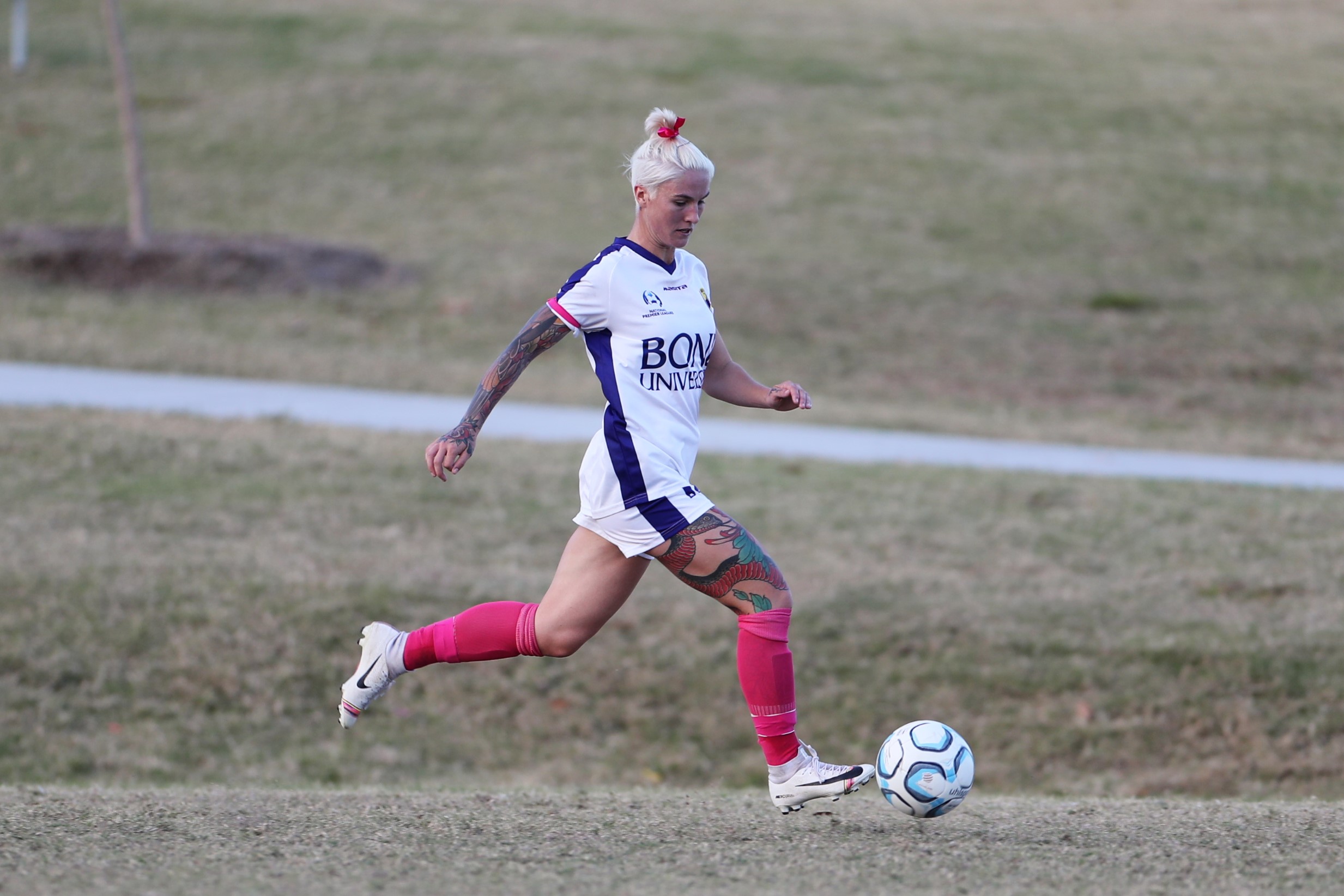 Corbett on the attack against Moreton Bay (Craig Clifford / Sportspics)
Coach Alex Bundalo is delighted to have Corbett back confirming that, "Zoe can really hurt opposition defences with her speed and ability to get in behind."
"She's also just as effective without the ball, hassling players, causing errors and she has the skill and pace to capitalize."
Corbett is quick to credit the turnaround in her own form in 2019 in part to Bundalo.
"Alex is the coolest."
"In terms of coaching he's a positive enforcer and he's always encouraging us in the right way."
"I'm actually really excited to see what will happen under Alex in 2020 considering the small time it took for us to make such a big impact in the comp last season."
Welcome back Zoe!