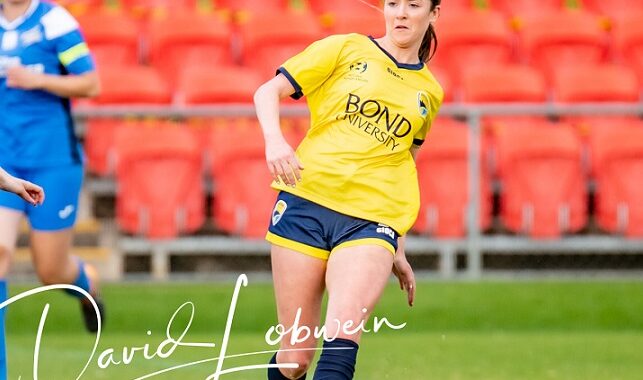 Wise makes instant impression!
Danielle Wise in her starting debut for Gold Coast United against SWQ (David Lobwein)
Danielle Wise made an instant impression for Gold Coast United FC, scoring a double in her debut last weekend away in Toowoomba and being named in Football Queensland's National Premier Leagues, Women's Team of the Week. Some start!
The 24 year old joins the club from the Central Coast Mariners #NPLW squad, making the step into the Queensland National Premier Leagues competition with her partner and fellow Gold Coast United player, Justin Micallef.
From the South Coast of New South Wales, Dani began her football journey in Ulladulla before stepping up to the representative ranks for Southern Branch where she played for 9 years, being crowned the 'NSW Player of the Year' in her final year before moving on firstly to the Illawarra Stingrays and then across to Sutherland for two years. A skip up to Gosford followed and then a jump to the Gold Coast – that's what Danielle Wise's 13 year football journey looks like so far. Now for the next chapter.
In 2019 the striker scored 29 goals for the Mariner Ladies in 24 appearances, let's hope she has those scoring boots with her … which by the looks of last week , she does.
According to Gold Coast United FC coach, Alex Bundalo, "Dani was excellent on debut."
"She's an out and out striker who can shoot with both feet and is also excellent at dropping into midfield to receive the ball and turn opponents.
"Dani's got excellent awareness around goal and an excellent turn of speed, she brings us something extra going forward."
"I can already see her, Bella, Ki and Easha conjuring up some clever combinations in the front third."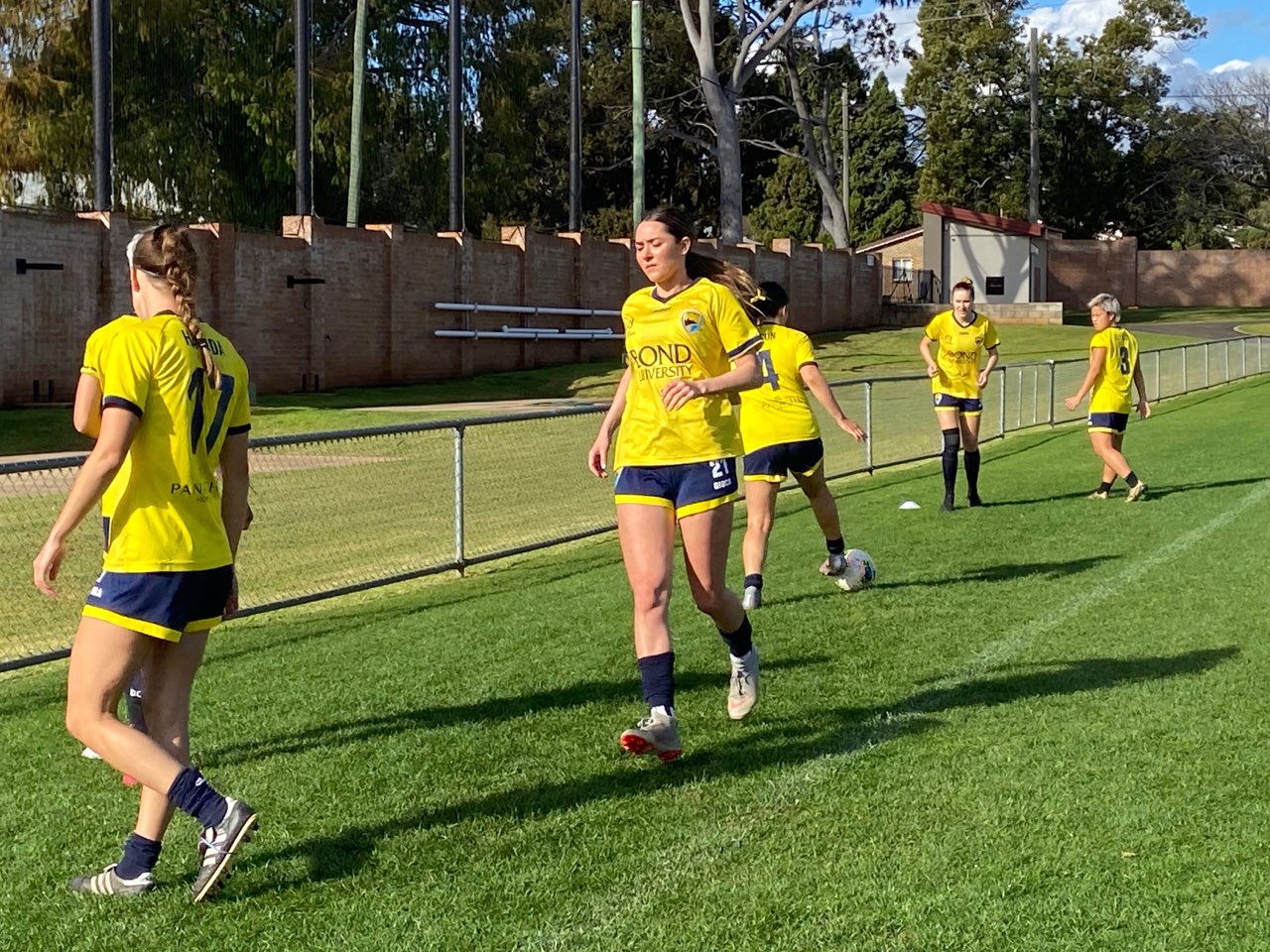 Wise warming up with team-mates before last Saturday's win in Toowoomba (Amy Langworthy)
Bundalo also confirmed that Wise is "a great fit for both the squad and the club as a person and player, and in my opinion will prove to be a prolific goal-scorer."
Great to have you at the club Dani!
Danielle Wise looks set to make her home debut today at Coplicks at 3pm, leading the line for Gold Coast United against Lions in this #NPLWQLD block-buster, first v second, both teams undefeated. Bring this one on!
Go get em Ladies!
The match will be live-streamed at https://www.npl.tv/en-au/playerpage/187567