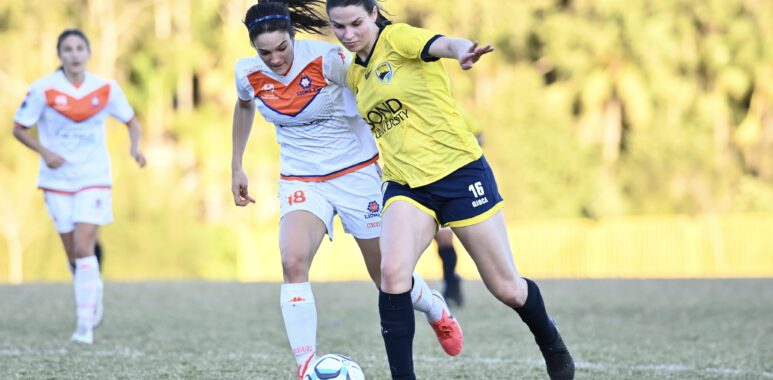 Goff on board for Gold Coast United!
Kat Goff on debut against Lions FC (Kyoko) 
Kat Goff makes the trip to Logan Metro today as part of the Gold Coast Untied squad keen to continue their undefeated run in the Football Queensland National Premier Leagues Women's competition.
Making her debut off the bench in United's recent 2-0 win over the 2019 premiers and champions Lions FC, there were glimpses of what we can expect to see more of from the 24 year old winger, pace and strength.
Born in Boston, England, Kat wasn't able to play football as a youngster in Victoria and had to beg to join her brother's local Churches league team, Knox Churches Soccer Club and later the Croydon City Arrows. Kat's road to the Gold Coast NPLW setup began after graduating from school and joining Victorian NPL powerhouse, South Melbourne FC.
A move to Russia to teach English followed, which brought the opportunity to work with an astute coach, learning the tactical side of the game. On her return to Victoria, Goff linked up with the Casey Comets and earned a senior contract at Alamein Football Club in 2018.
"Unfortunately, health issues kept me unfit and I spent the majority of the season with the U19's who were incredibly supportive and inclusive," Goff conceded.
An impressive 2019 season with Alamein earned her a trial with W-League club Melbourne City.
"At the beginning of the W League season players were still returning from international leagues and I signed my first professional contract for the first round."
Following the W League season, Kat returned to South Melbourne but COVID19 ended the Victorian NPL season before it began.
"So I decided to move to Queensland to join Gold Coast United."
United's coach, Alex Bundalo, is delighted that Kat Goff made the decision to head north and join his squad, currently without the services of gun attacker, Dee Thompson, who is staying sharp playing in Football Far North Coast's Women's Premier League competition for the Lennox Head Sharks.
According to Bundalo, "Kat offers further firepower for us going forward and give us some much needed balance on the left."
"She's a very speedy, left footed winger who runs past players comfortably and she's someone who can whip in quality crosses as well as cut back inside from the left and create opportunities to score for herself and her team mates."
"Already there are some very good signs of the quality she brings on the pitch and to the squad."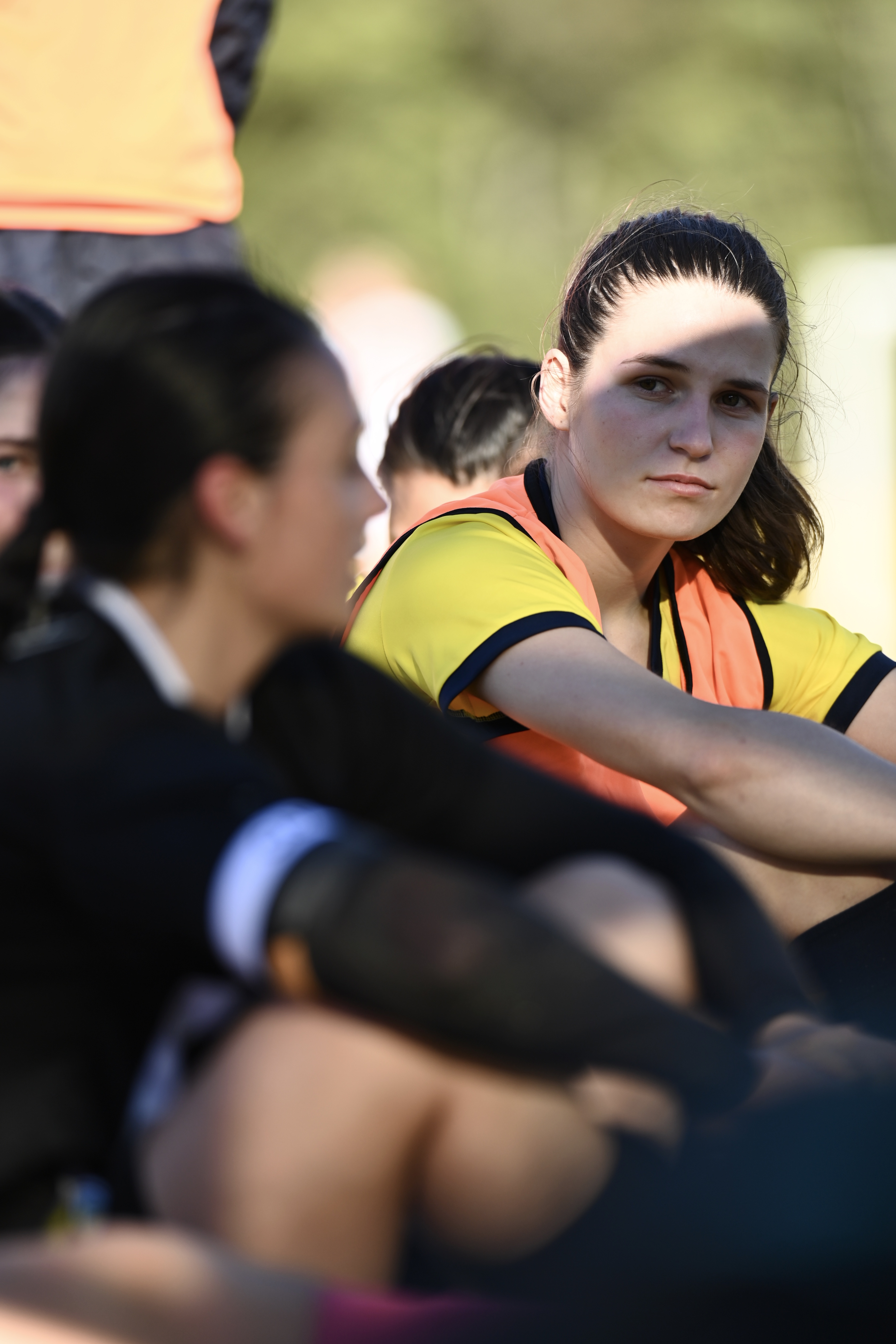 Kat Goff (Kyoko)
"Kat's got a good attitude and is eager to continue learning."
"She's a very good addition to our squad."
Welcome to Gold Coast United Kat!
Your next chance to watch Kat and the rest of the undefeated Gold Coast United Women's squad in action is today, away against the QAS.
Can't make it to Brisbane, the match will streamed live on NPL.tv.