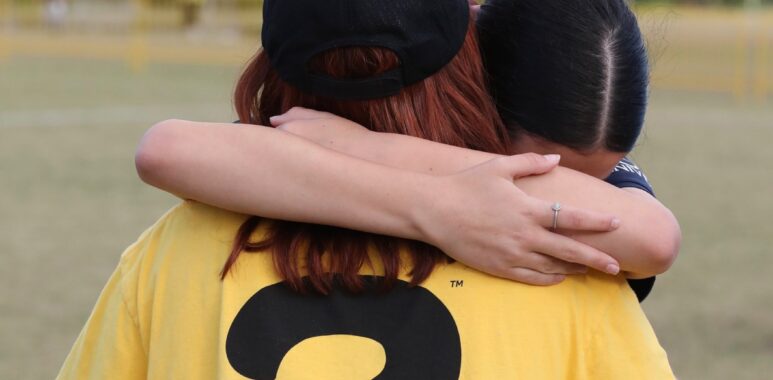 RUOK Sport!
What a fantastic weekend at Coplicks for Gold Coast United's 'RUOK awareness & fundraising event'. Over $7,000 was raised for a very worthy cause.
There was plenty of quality football action on the pitch and much fun, laughter and camaraderie off it, with all visiting clubs getting into the spirit, we thank you for that.
Special mention to the extra-ordinary job by organizer Tina Cuffe and her many helpers, supported across the weekend by a big band of volunteers and a long list of sponsors who got behind the event.
Big thanks also to local State member, Laura Gerber and her husband Dan, Councillor Gail O'Neill and long-time Gold Coast female football advocate Faye Rodd, for joining us across the weekend and showing your support. Federal member, Karen Andrews, was unable to be with us due to commitments in Canberra, but her donation will be long enjoyed by the lucky winner.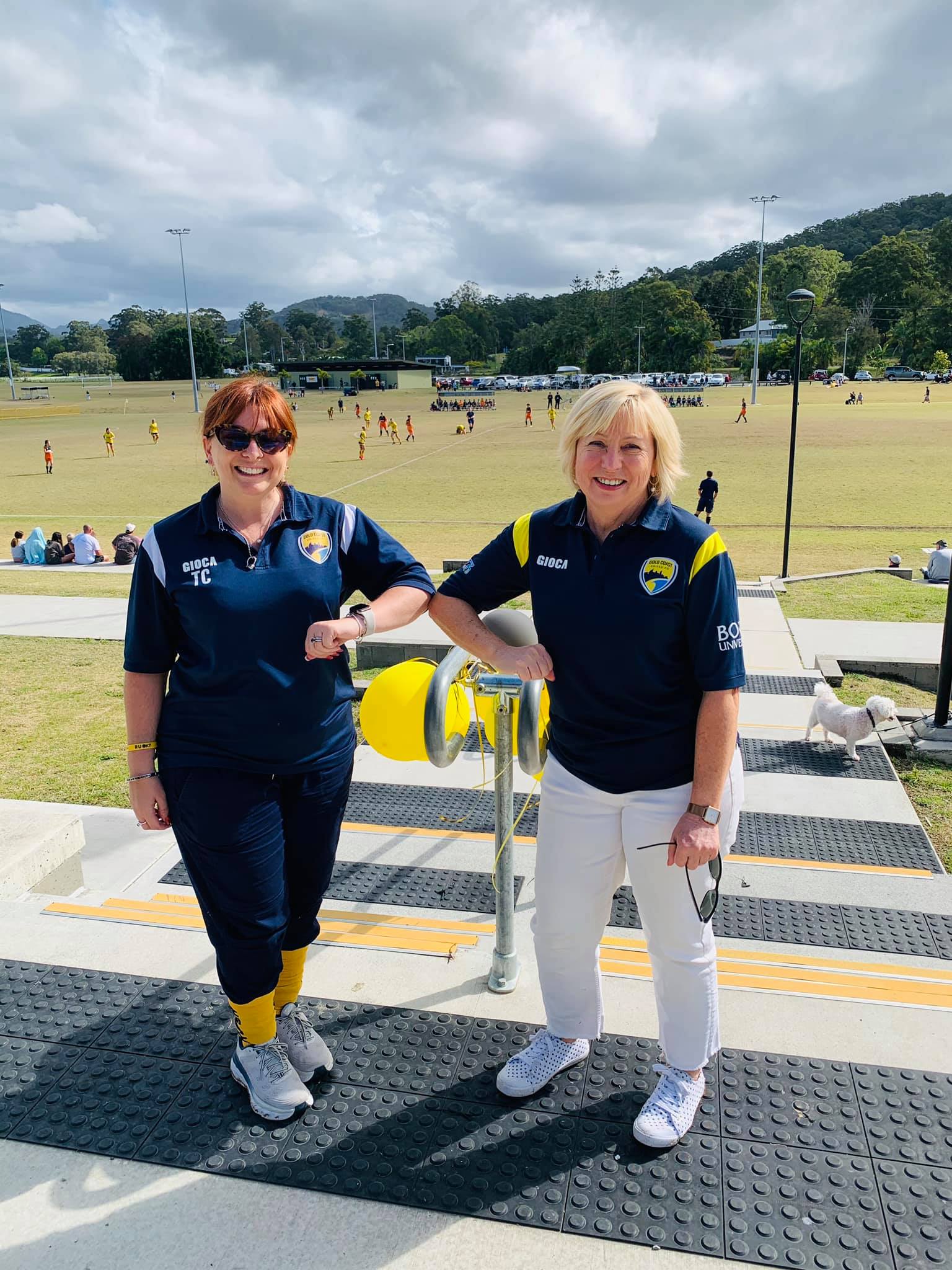 Tina Cuffe welcoming Councillor Gail O'Neill to Coplicks Family Sports Park during GCU's RUOK weekend
Thanks also to the following businesses, GCU families and senior players for your contribution of prizes and donations, the Club is very appreciative of your support:-
Jaden De Sousa; the Weisner Family; Tania & Aaron Wilkinson; Ilona Teremi (BNI Gold Coast region); Michael Thwaite – That's Football; Donna Swinbourne (Rodan & Fields); the Zerbst Family; Gioca – Alpha Elite Gear; Cassandra Zaffina (GK – GCU Open Women); Ventura Place Salon; Jo Marable (Money Quest Palm Beach); Corpsure Insurance; John Addis (InvestSMART); Bianca & Jack Thorne; Kellie Cheffers (For the Love of Health & Wellness); Lee Radici (Hydro Clean); the McGee Family; David Lister (Headline Creative); Scales Seafoods; Andrew Bell (Andrew Bell Electrical); Daniel Boots (DB Build); Paul Jones (Paul Jones Goal Keeping Academy); Maven Dental; the Jakubenko Family.
(Apologies if any donors were inadvertently missed)
A reminder to support those who support us!
Be humble, stay focused, We Are United!