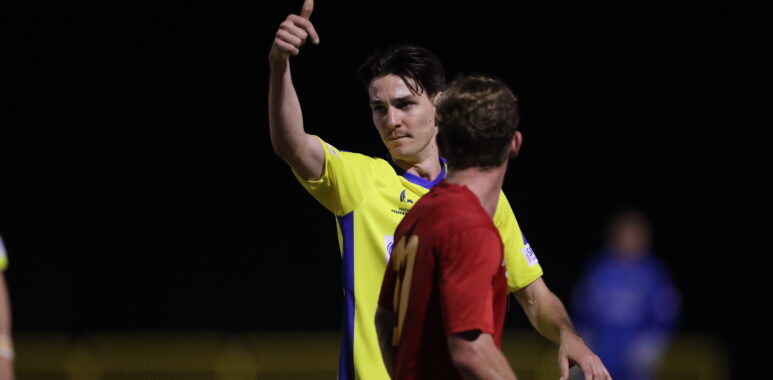 Jason Campbell will be back in action for Gold Coast United in 20202 (Craig Clifford / Sportspics)
Another key re-signing for the Kristian Rees coached Gold Coast United, with Jason Campbell confirming he'll be part of the Men's squad in 2020.
The 22 year featured in 24 of United's matches in 2019 and is looking forward to pushing for finals football next season.
"I really want to keep pushing myself," Campbell insists, "and I know if collectively we all do that, then this squad has the talent and depth to match it with the best in the league."
Another player that 'cut his teeth' in the Northern Rivers, Campbell, who played his junior football in ALstonville and Ballina, is confident the 2020 Men are well placed for a decent tilt at the bigger clubs.
"Early in the season we matched it and bettered most of the other clubs."
"We were all pretty disappointed with the back end of 2019, but the intent is clear with the signings already. Sam Smith & Jamey Vesey are two big signings for us, They bring a ton of experience and quality."
"We'll be right amongst it for sure."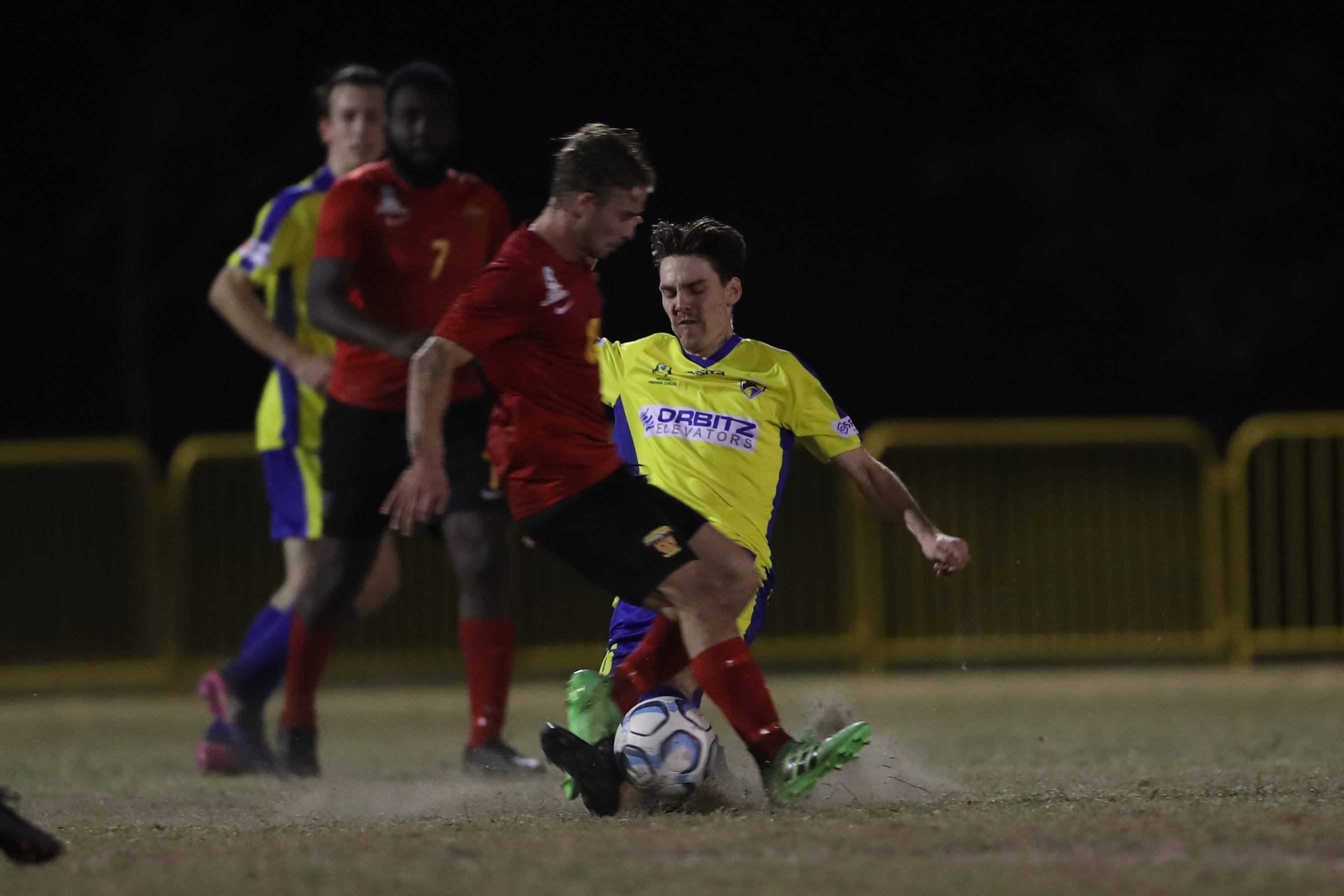 Jason Campbell in action against the Sunshine Coast Fire, "All ball Sir!" (Craig Clifford / Sportspics)
For Rees, who heads in to his second season as coach in 2020, retaining the services of the defensive midfielder is a real bonus.
"I spent some time playing with Jason at Palm Beach and Gold Coast City," Rees confirmed.
"Even at a young age, he displayed great maturity and ability as well as huge energy levels."
"He's a good young player, a terrier on the park and a bubbly person in the sheds."
"I feel if Jason continues to apply himself the way he has been then sky is the limit for him."
Welcome back Jase, great to have you onboard for 2020.