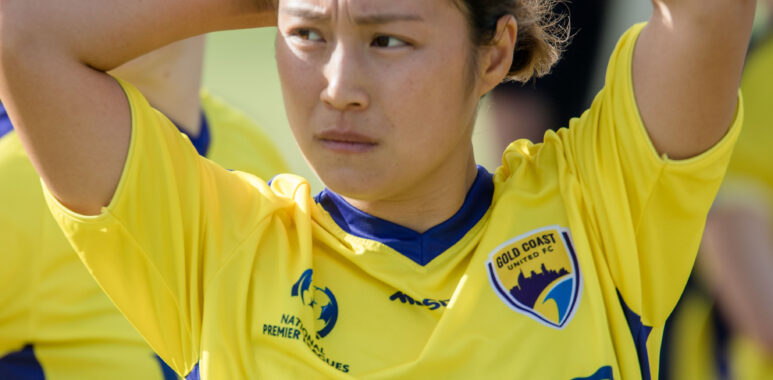 Rie Kitano back with United for season 2020! (photo Craig Clifford / Sportspics)
The positive news keeps on rolling for the Gold Coast United Women's squad with attacking midfielder Rie Kitano confirming that she'll play on in 2020.
Ki joined United at the start of the 2019 season and instantly felt at home on the pitch and on the Gold Coast. The 27 year old put on some dazzling displays of skill and guile this season contributing 11 league goals from her 26 appearances.
Women's coach Alex Bundalo is ecstatic to have secured the services of the diminutive attacker.
"Ki's an outstanding player, technically she's a class above," Bundalo confirmed.
"She's another that let's her playing do the talking."
"But having said that, she's also a fantastic contributor in other ways too."
"Both her and Momo add that professional edge in and around the dressing room.
"They've played at the highest level in one of the best leagues in the world and bring a different approach that rubs off on the other girls, how to train, how to prepare yourself for matches."
A native of Osaka, Kitano played alongside Hayashi for the Okayama Yunogo Belle club before joining United and is excited about doing the same again next season.
"I like the Gold Coast," Ki confirmed.
"The coaches and the players at the club are friendly and make me feel welcome."
"And coach Alex is very good."
Bundalo is one with a keen eye for quality and knows how important securing someone like Kitano is.
"Ki's a very talented box to box midfielder.
"Her size belies her toughness. She's a tenacious defender who's not afraid to get in among the rough stuff."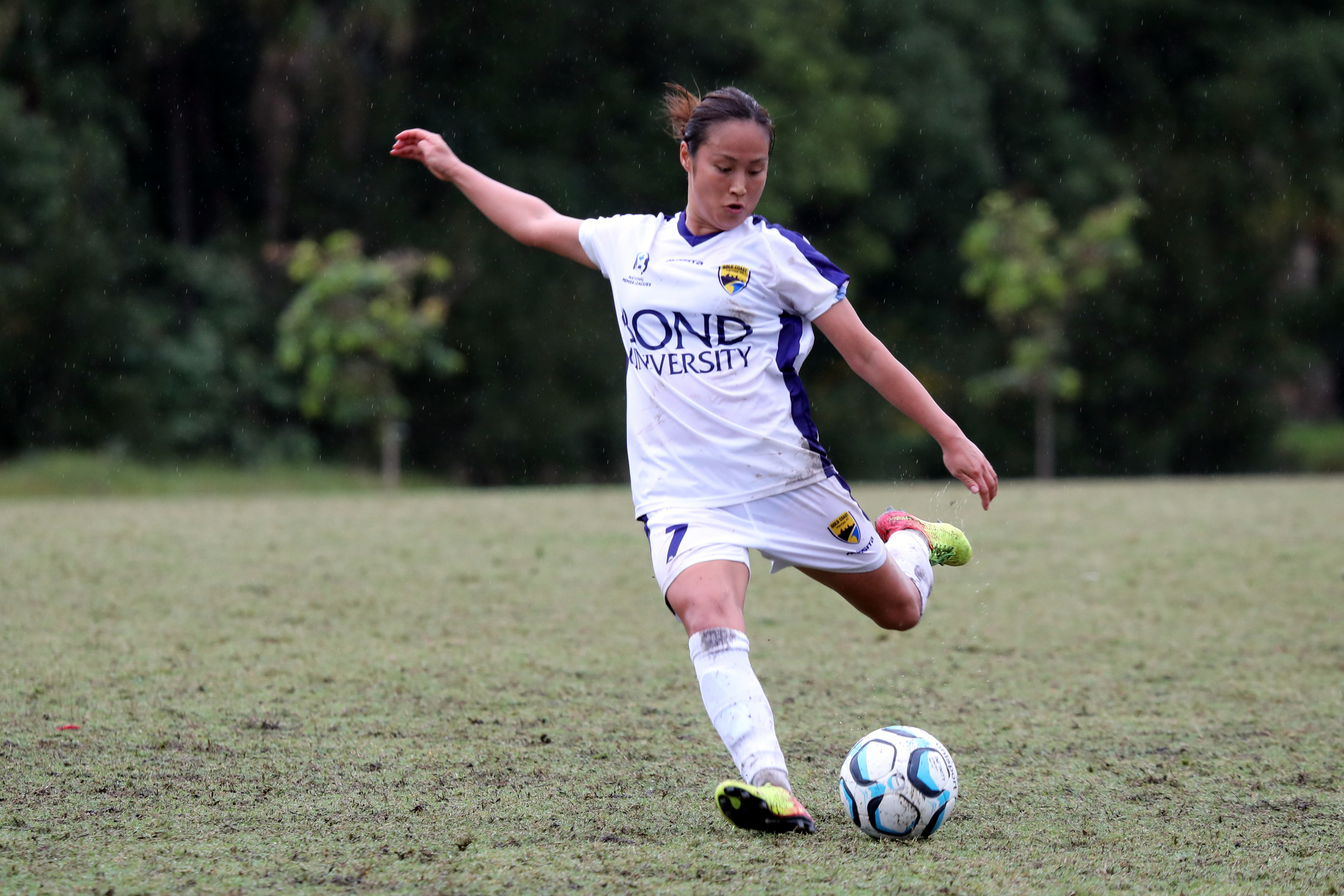 Skillful midfielder, Rie Kitano, in full flight (Craig Clifford / Sportspics)
"And more importantly she's got all the skills and vision to turn defence into attack and catch the opposition out in transition, with her pace, her deft footwork on the ball going forward and her pinpoint passing and shooting."
"Ki's another top quality signing for us."
Kitano flys back to Japan this week but returns at the end of November keen to start another pre-season with United.
Welcome back Ki!
ウェルカムバック リエ