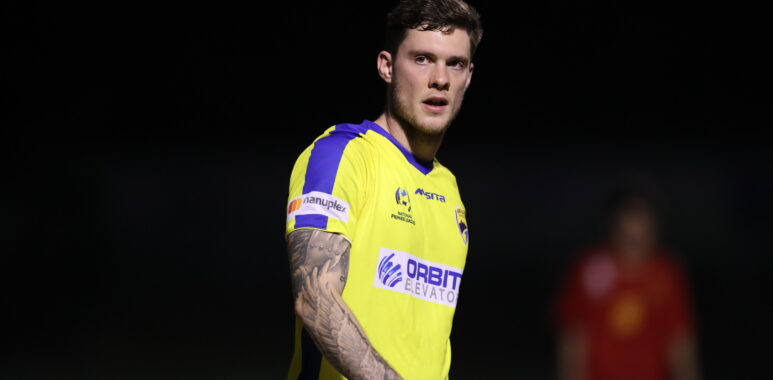 Brandon Reeves signs on for his third season at the club (photo Craig Clifford / Sportspics)
The club's leading goal scorer over the last two seasons, Brandon Reeves, will be looking for three Golden Boots on the trot when he dons the yellow and blue for Gold Coast United in season 2020.
Reeves, who joined the club in 2018 from South Australia, bagged 10 goals from 21 appearances in 2018 and backed that up with 15 goals from 26 appearances in 2019.
For Men's coach Kristian Rees it's exciting to have the attacker back on deck.
"Brandon's a top signing for us, he's a constant threat up front."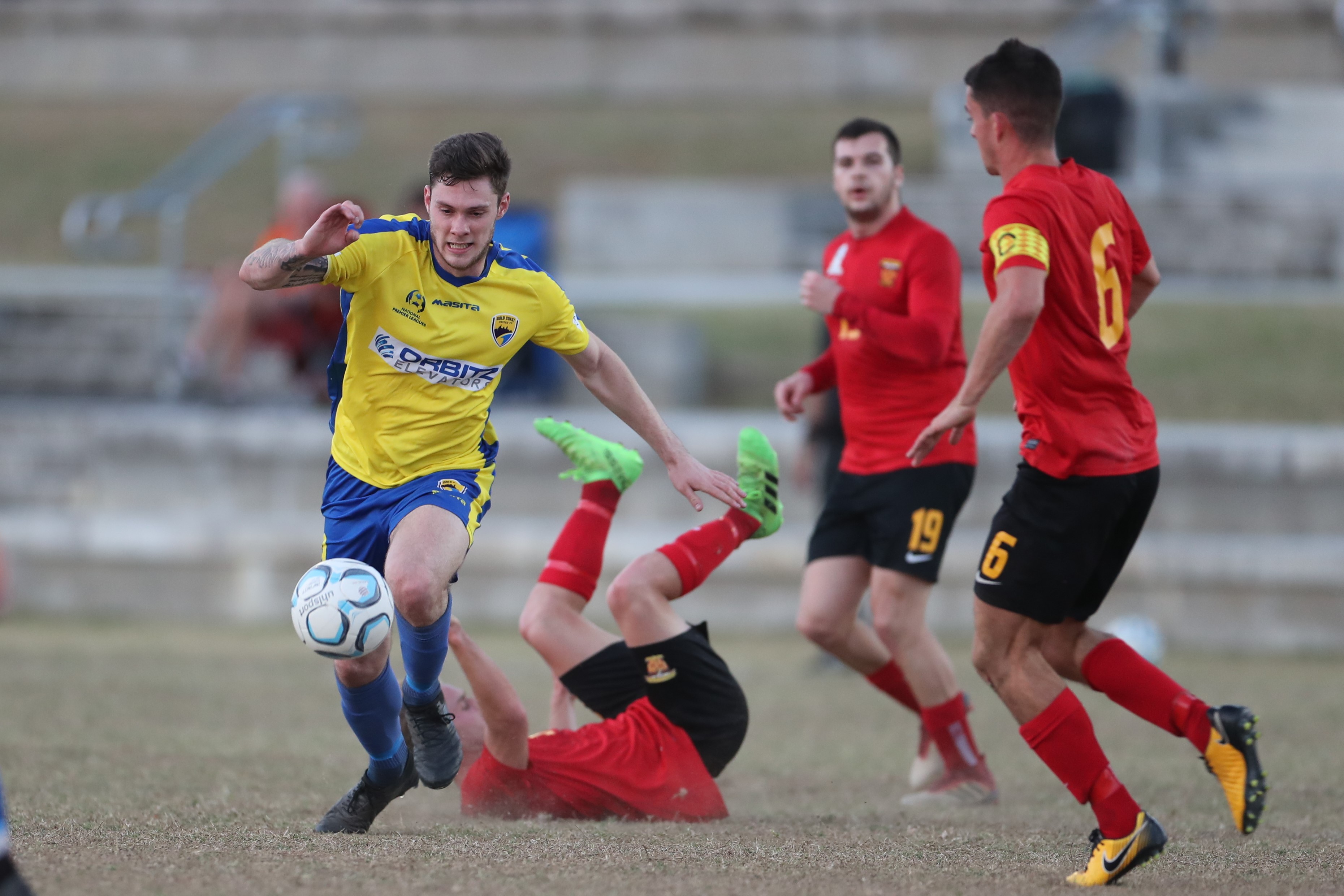 Reeves on the attack against Redlands in 2019
"He's very aggressive in his approach and can really stamp his impact on games."
"I'm looking forward to see how he combines with Sam Smith in attack, they'll be a real handful for opposition defences."
Reeves started his football journey at Elizabeth Downs before progressing through to the senior ranks as a 16 year old with Adelaide Raiders and on to the Adelaide United youth setup. Now well settled on the Gold Coast the attacker is pumped to have re-signed for United.
"The club is moving steadily forward with good intentions, bringing in A-league standards and experience with the likes of Kristian for coaching and with Michael Thwaite re-signed, that's a massive boost."
"And the other signings are all huge for us and will make a real difference." 
Great to have you back on deck Brando!