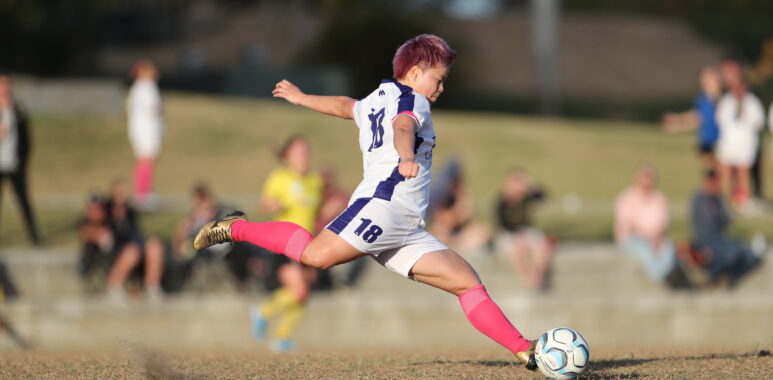 Momo Hayashi, can defend, can pass and can score! (photo Craig Clifford / Sportspics)
Another big name commits for season 2020. Momo Hayashi will play on for Gold Coast United in a coup for new coach, Alex Bundalo, as he looks to assemble a squad to challenge the best in the National Premier Leagues Queensland Women's competition.
A revelation in the heart of defence, Momo starred for the club in season 2019 and for Bundalo securing her services again for next season was a key in his recruiting campaign.
"Momo was huge for us this year," Bundalo admits.
"She's a player whose actions speak way louder than words"
"Week in week out she showed her qualities on the pitch, in training and especially on game day."
"There are few better players technically in this league and in my opinion she could easily play at the next level."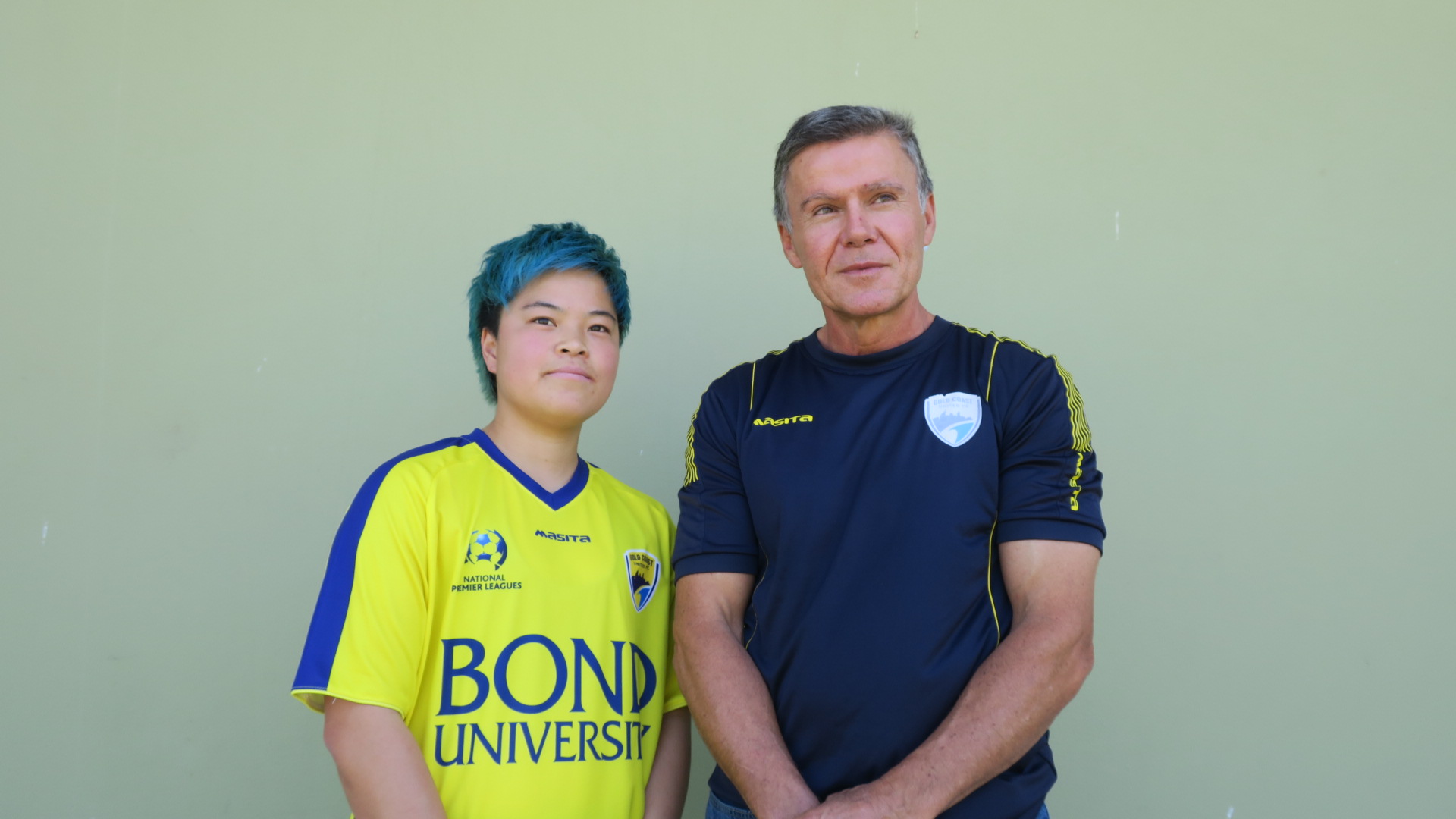 Momo Hayashi & Alex Bundalo
A regular in Japan's Nadeshiko League from 2015 to 2018, Momo joined United in 2019 from the Okayama Yunogo Belle club playing in all 26 league fixtures this season, scoring seven goals. Some feat that for someone who anchored the defence alongside captain Ellie Fryer.
But it's no surprise to Bundalo who knows full well how dangerous Hayashi can be.
"Momo's technically gifted enough to play anywhere, in the midfield or closer to the point of attack."
"She's was hugely effective for us in the opposition box, some of her headed goals were outstanding."
"It's a good problem to have as a coach, where a player of her quality should play."
Hayashi took out the club's inaugural Technical Director's Award in 2019 and regardless where Momo finds herself on the park in 2020, we're just pleased to see her back.
Welcome back Momo!
ウェルカムバックモモ