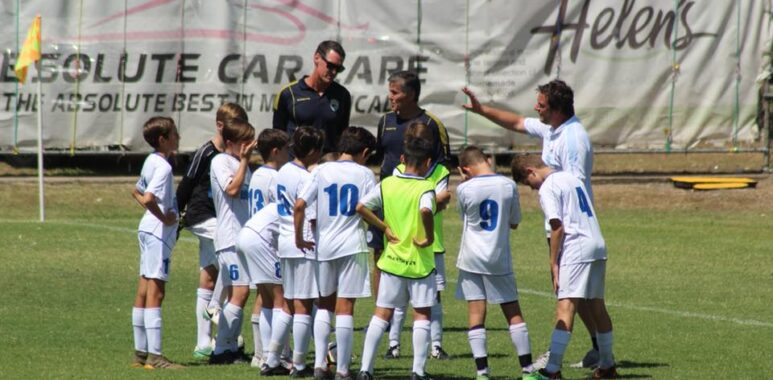 SAP Academy gets top thumbs up!
Gold Coast United's Head of SAP, Jamie Dixon (r), addressing the 2018 U12 SAP Boys
After a stellar 2018 that saw much success across the SAP Academy programs, Gold Coast United's Head of SAP Jamie Dixon is confident that season 2019 will see the club's SAP teams once again among the best in Queensland.
Dixon joined the Club mid-way through 2018 from the Brisbane Roar where he was the U8-12 co-ordinator working with talented young footballers, introducing new initiatives to assist their development. His arrival at United saw the establishment of the club's Talent Centres to compliment the club's junior development strategy which provides young players an additional training session a week at 'SAP' intensity while still playing for their local club.
The Club's Technical Director, Craig Midgley, one of the most qualified coach assessors in the country, knows the importance of having Jamie Dixon heading United's junior programs
"I regard Jamie as one of if not the best coaches working with 7-12 year olds in Australia. We are lucky to have him on board !."
Another who acknowledges the valuable role that Dixon plays at United is Kevin Grima, the FFA Boys Youth Development Manager. The two met again recently when Jamie attended another leg of his 'FFA' Licence' assessment in Canberra.
According to Grima, "it was pleasing to observe Gold Coast United SAP Technical Director Jamie at the most recent AFC/FFA 'A' Licence at the Australian Institute of Sport."
"As part of his practical coaching delivery, Jamie showcased one of his unique cognitive games to the candidates, which helps develop 'thinking players'.
"These type of games will assist players at Gold Coast United in developing a better understanding of time and space and will also enhance their capacity to make better decisions for themselves in matches."
"The future looks promising for players in the Gold Coast region with a games based SAP program that is fun and challenges players to make decisions for themselves.
"I look forward to visiting the Gold Coast in February and seeing the United SAP players in action during Football Federation Australia's (FFA) Member Federation visits to Football Queensland."
Young players in the region are certainly in good hands with Dixon overseeing junior development at the Coast's premier youth development club.
And with 2019 Talent Centre trials set down to start next week there's still time to register to participate and position yourself to make the next step into the club's SAP program.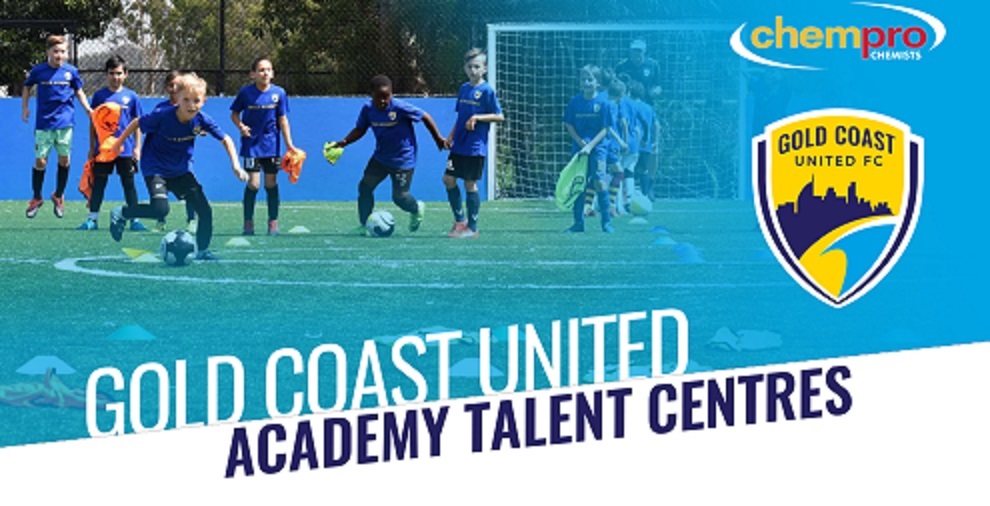 Register to participate at this link https://goldcoastunitedfc.com.au/gcu-talent-centre-id-registration/
---
Talent Centre ID Sessions will be held at the following locations on the following dates:-
Ballina Coast High School – Wednesday 28th November & Wednesday 5th December 2018
U8-U10 – 4.30-5.30pm Boys/Girls (NSW Time)
U11-U14 – 5.45-6.45pm Boys/Girls (NSW Time)
Tweed United – Thursday 29th November 2018
U8-U10 – 4.30-5.30pm Boys/Girls (NSW Time)
U11-U14 – 5.45-6.45pm Boys/Girls (NSW Time)
Robina City – Thursday 6th December 2018
U8-U10 – 4.30-5.30pm Boys/Girls (QLD Time)
U11-U14 – 5.45-6.45pm Boys/Girls (QLD Time)
For more information about what the program entails head to this link https://goldcoastunitedfc.com.au/gcu-talent-centre/