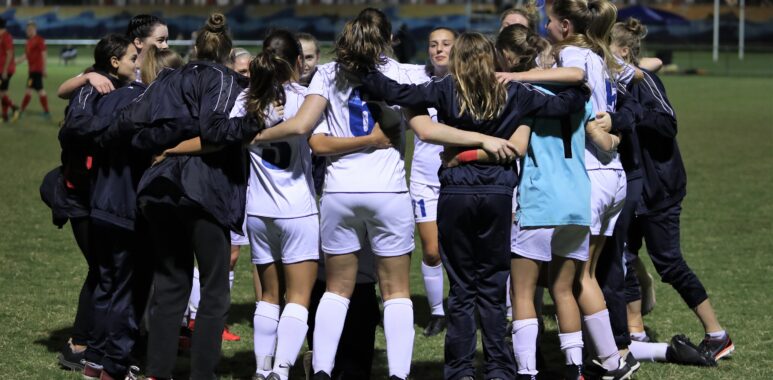 Teenagers added to Women's Squad
---
---
Teenagers Chantelle Lloyd and Kijana Walker added to United's 2019 Women's squad
Michael Cook has stuck fast to his philosophy of providing opportunities to young players signing Chantelle Lloyd and Kijana Walker to his 2019 Women's National Premier Leagues squad. The teenage defenders add youthful exuberance and enthusiasm to a team shaping up as contenders for a final's push in the 2019 season.
Lloyd (17) is no stranger to this level nor to Cook, the Cairns junior was a member of the all-conquering 2017 Peninsula Power women's NPL outfit that the current United coach guided to success.
"I am ecstatic with the opportunity to work with Chantelle again," Cook affirmed.
"She played almost every minute of every game for me at Peninsula Power in the season where we won it all, so even though still very young, she has experience of what it takes to succeed at this level.""
"A fierce tackling defender with a very strong positional awareness, she can fill roles at either fullback of defensive midfield."
"As she continues to mature, we can expect Chantelle to be a player who dominates opponents with and without the ball."
Walker (18) also hails from Cairns and was part of Cook's 2018 Gold Coast United squad. A product of the Robina State High School's Academy, Kijana has a strong futsal background and played her junior football locally with Mudgeeraba SC. After a break-out back end to season 2018 Cook is expecting Kijana to take her game to another level in 2019.
"Kijana is a young player who is developing into a very good defender.
"She's improved a lot and had a very strong second half of the season."
"With a very strong playing group around her I expect for her to continue to improve and be an important player for us again this season."
Both players are excited about the season ahead and are keen to see where the squad can finish.
For Lloyd, who completed her schooling this year at Cavendish Road High, the attraction to link again with Cook was the lure that brought her to the Club.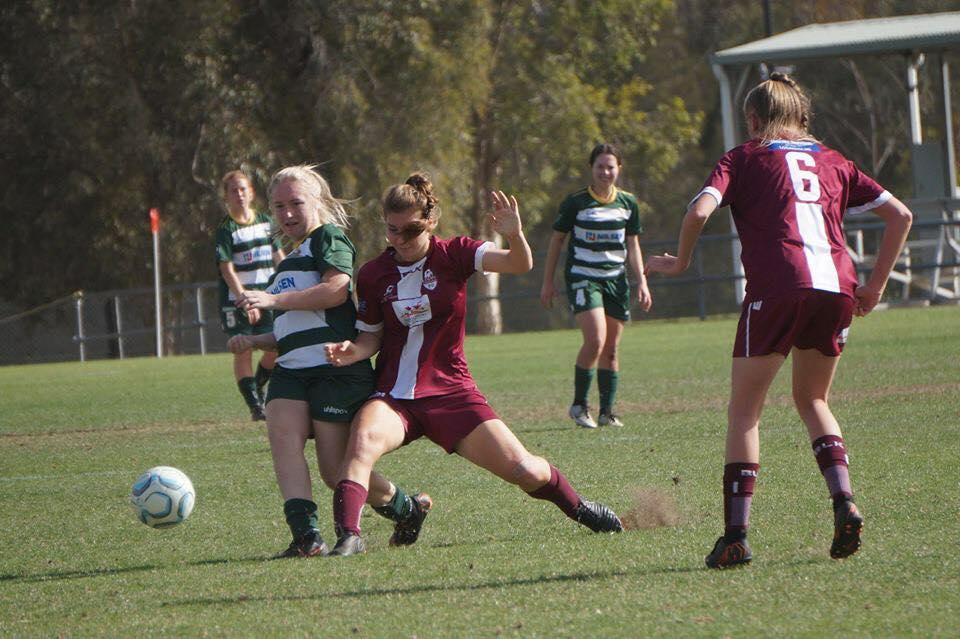 Chantelle Lloyd in action for Logan Lightning in season 2018
"I came to GCU because in my 2017 season Micheal was my coach and I think he's a great coach so I came for that reason as well as an opportunity to play WNPL again."
While not overly familiar with the entire squad Chantelle has been welcomed and although it's early days likes the 'feel' and the potential among the group.
"I know a few of the girls from past clubs but not very well and other then that I don't know the rest, but first thoughts is that it's going to be a good team."
Walker meanwhile is happy to get another opportunity at this level and has plans to work even harder on her game in 2019.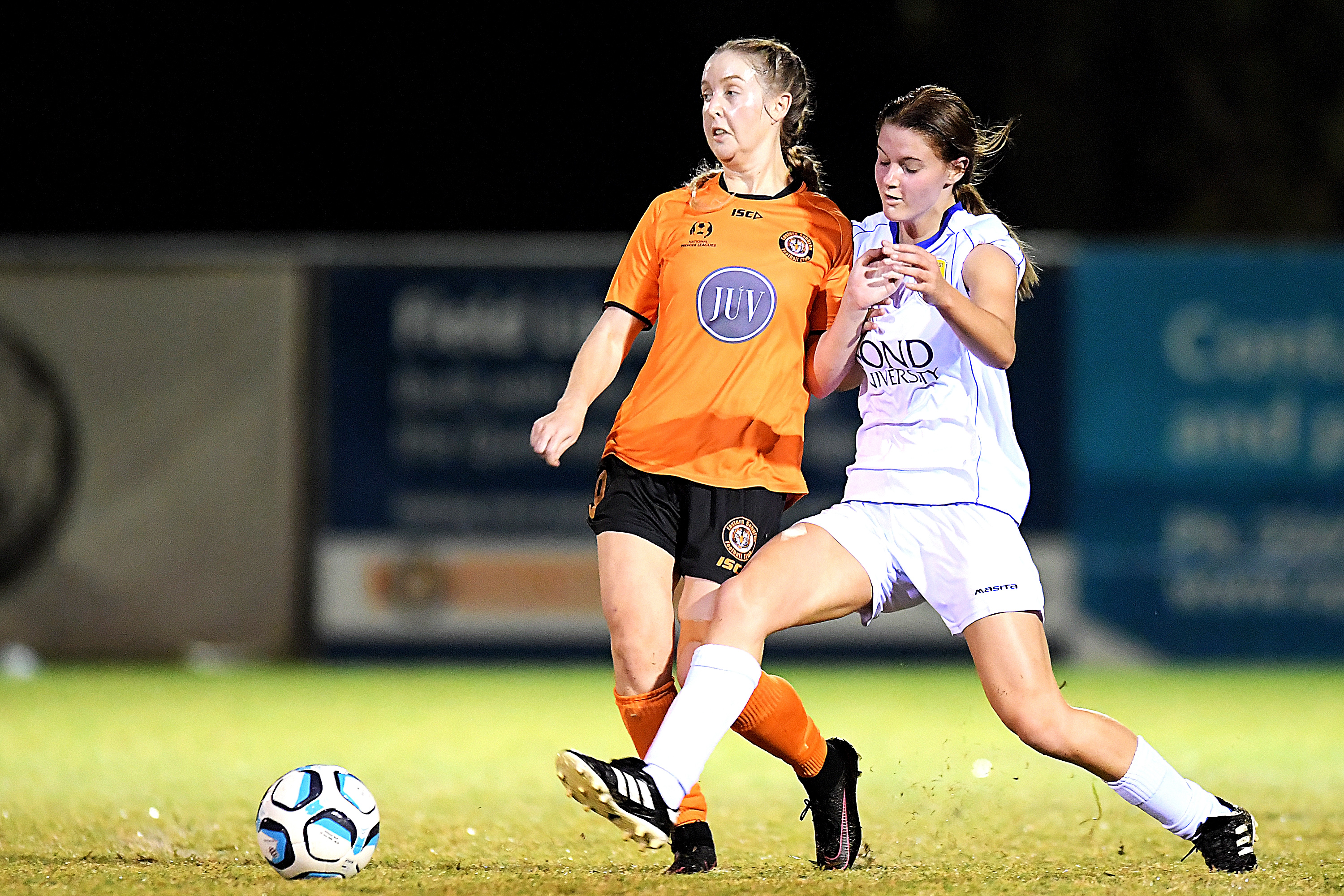 Kijana Walker (l) and Tiffany Roberts (Easts) vie for the ball during the Rd15 WNPL match at Heath Park (May 2018) – Photo Albert Perez / Eastern Suburbs FC
According to Kijana, "my personal goals are to keep improving and growing."
"2019 will be my second season in the WNPL, last season I grew immensely."
"I'm hoping to be a valuable, strong and talented member of the squad and my ultimate wish in soccer is not to be the best but to be able to complete a whole season happy with each performance knowing I have given my all every game and the there was nothing I could have done better because it was already my best."
With the addition of these two talented young ladies to United's 2019 WNPL squad the future is looking very bright.