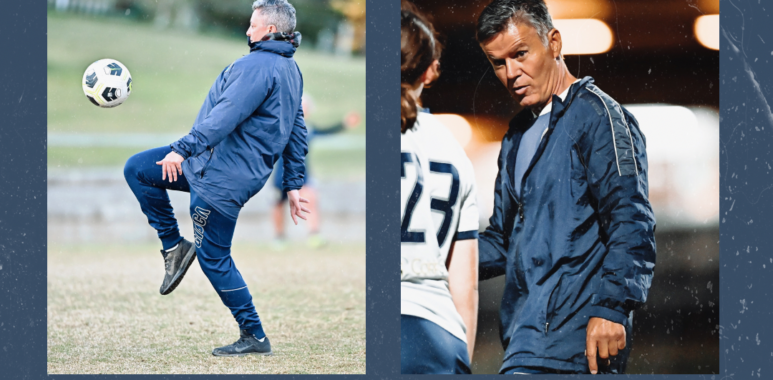 Gold Coast United Women in season 2022
Sarah Evans will take the reins of the Gold Coast United Women in season 2022 with Alex Bundalo assuming the role of Head of Senior Women's Football.
In a season where silverware eluded the Gold Coast United Women, there was still plenty to be proud of including the Football Queensland #NPLWQLD Fair Play award and the signing to the professional ranks of Easha Norrie (Brisbane Roar), Jessie Rasschaert (Brisbane Roar) and Bella Habuda (Western Sydney). Plenty of signs that the female program at the club is on the right trajectory.
Technical Director Craig Midgley is delighted to have secured the services of Bundalo and Evans for next season.
"Alex and Sarah made a great team this year working together to build on a very successful 2020."
"Sarah's U23 Women had a top season in their own right finishing third on the league ladder, a great achievement especially when you factor in the number of players who backed up for the Women week in week out."
"And our Women were again among the best teams in the comp, performing exceptionally under difficult circumstances in defence of their 2020 Premiership, finishing a very creditable second place in the league."
"Next season Alex will take a more 'holisitic' view of our female program, working alongside Sarah at the senior level and with our other #NPLW coaches across all age groups."
As for the new gaffer, Evans is grateful for the opportunity and relishes the challenges the new role will present.
"It's been a fantastic experience for me in my first season in NPL working alongside Alex."
"His knowledge, inclusiveness and support has been second to none."
"I look forward to continuing this collaboration and continuing to contribute to the success and development of the female program at GCU in the coming season."
Bundalo too is excited about what lies ahead and has every confidence that Evans is the right person for the job.
"In terms of coaching, she is focused, passionate, compassionate, well organised, an excellent communicator and has an exceptional football brain. She knows her football."
"She will be successful because at the centre of her focus is always her care and concern for players and how she can help them continually improve."
"I very much look forward to working with her over the next few years to build a positive, healthy, enjoyable and very successful female football program at this great club for all our players to enjoy."